The Easy Way To Gain Confidence In Bed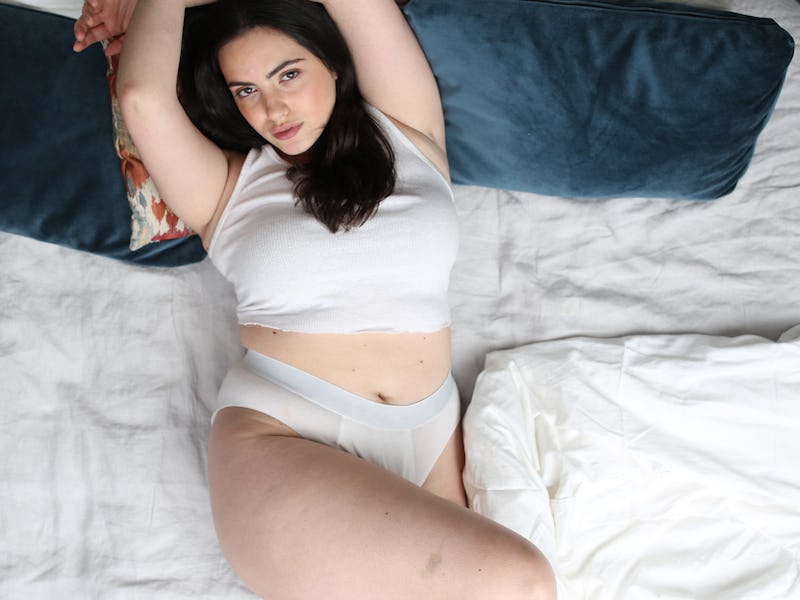 Ashley Batz/Bustle
One of the sexiest traits anyone can have is confidence. When you're confident during sex, it can make the whole experience a hell of a lot better than it already is. But for most people, confidence isn't something that you get overnight. Knowing how to gain sexual confidence in the bedroom isn't easy.
"Self-confidence is connected to so many things especially when it comes to our sexuality and how we behave," sexologist, Michelle Hope, M.A. tells Bustle. "Sexuality in the context of human behavior is something that has implication rooted in one's physical, mental, emotional and spiritual balance. It is a part of our everyday decisions whether we are conscious of it or not."
If you don't think having confidence in bed is a big deal, think again. A recent study found that heterosexual women are having fewer orgasms than everyone else. One major reason for that is, many women don't like to speak up. "It's important for me to point out that hetero women for far too long have been lead to believe that their pleasure was not as important as their partners," Hope says. "We must dispel this myth by continuing to have these conversations and step out of the role of being the 'pleaser' to that of being pleased. At the end of the day, if you don't enjoy what's happening in your bedroom you have all the power to change it!"
So here are some easy ways to gain more sexual confidence in the bedroom: