This Airline CEO Made More Than His Female Predecessor — So He Asked For A Pay Cut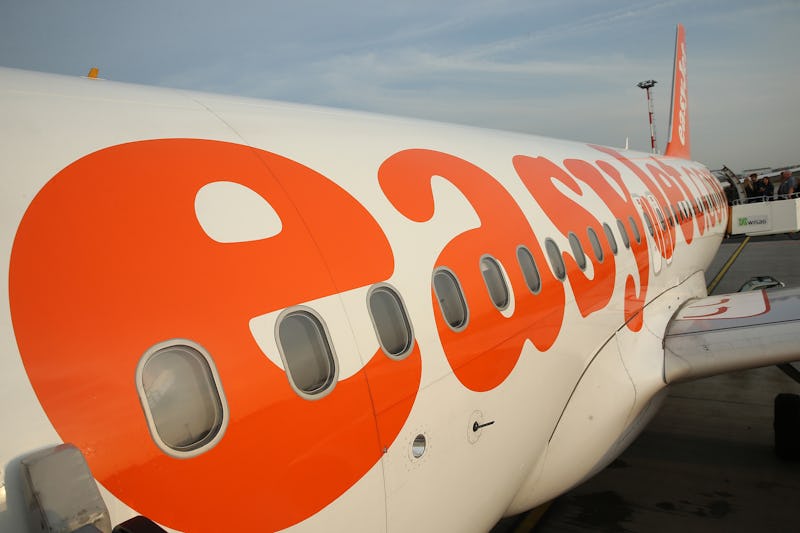 Sean Gallup/Getty Images News/Getty Images
Plenty of people, including yours truly, complain about the vast pay gap between men and women, but not many are able to actually do anything about it. Enter easyJet airline CEO Johan Lundgren, who will reduce his salary to match his female predecessor's. Please excuse me while I mark Monday, Jan. 29, 2018, as the day that this writer's faith in humanity was restored ever so slightly.
According to the BBC, Lundgren started out as CEO of the UK-based budget airline with a salary of £740,000, or about $1,040,000. The previous CEO, Carolyn McCall, left the company in November with a salary of £706,000. Of course, that's still equivalent to just over $1 million in U.S. dollars, so it's not like either chief executive is strapped for cash. The point, though, is that Lundgren began his career at easyJet with a higher salary than McCall had after working in exactly the same position for eight years. Although some were dubious about her appointment in 2010, McCall has been credited for turning the company into a major player in European airlines — yet she still made five percent less than Lundgren. (According to Travel + Leisure magazine, easyJet wouldn't disclose McCall's starting salary from 2010.) If you've been looking for an example of the gender imbalance in salaries across the world, you've found it.
For his part, Lundgren is aware of the pay gap and says the airline is "absolutely committed" to equal pay. To that end, on Monday, less than two months after he began working at easyJet, he announced that the company is he asked the board for a pay cut.
"To show my personal commitment I have asked the board to reduce my pay to match that of Carolyn's when she was at easyJet," he said in a statement. "I also want to affirm my own commitment to address the gender imbalance in our pilot community which drives our overall gender pay gap."
Last spring, the UK government began requiring employers with 250 or more employees to report the difference in compensation for men and women. According to the Financial Times, easyJet has reported the third-largest mean gender pay gap of all the UK employers who have disclosed this information so far. The average man's salary is 52 percent higher than the average woman's at the airline.
The company has attributed this to the lack of women in higher-paying positions, particularly pilots. According to easyJet's statement, 94 percent of its pilots are men — something it has pledged to change in the future. "We set a target that 20 [percent] of new pilots should be female by 2020, up from 6 [percent] in 2015," the company explained, adding that more than one third of its female pilots have already been promoted to captains.
It's no secret that the aviation industry tends to be male-dominated, even though women have been involved since the beginning. This is especially true when it comes to the cockpit; depending on where you get your information, women make up between three and six percent of pilots worldwide. The position of pilot is one of the highest-paid not just in the airline industry, but in the entire United States — yet unfortunately, it's seen as a career for men. Instead, women are encouraged to be flight attendants, who are paid far less than pilots. With men making up the vast majority of one of the best-paid positions in aviation, it's no wonder the industry has such a wide pay gap.
Unless someone invents a magic wand to fix pay inequality, the solution begins with hiring more women for higher-paid positions like pilots and CEOs... then paying them equally for their work. Let's hope more employers recognize the importance of pay parity and follow Lundgren's suit in the future.