'Gossip Girl' Star Ed Westwick Has Been Accused Of Rape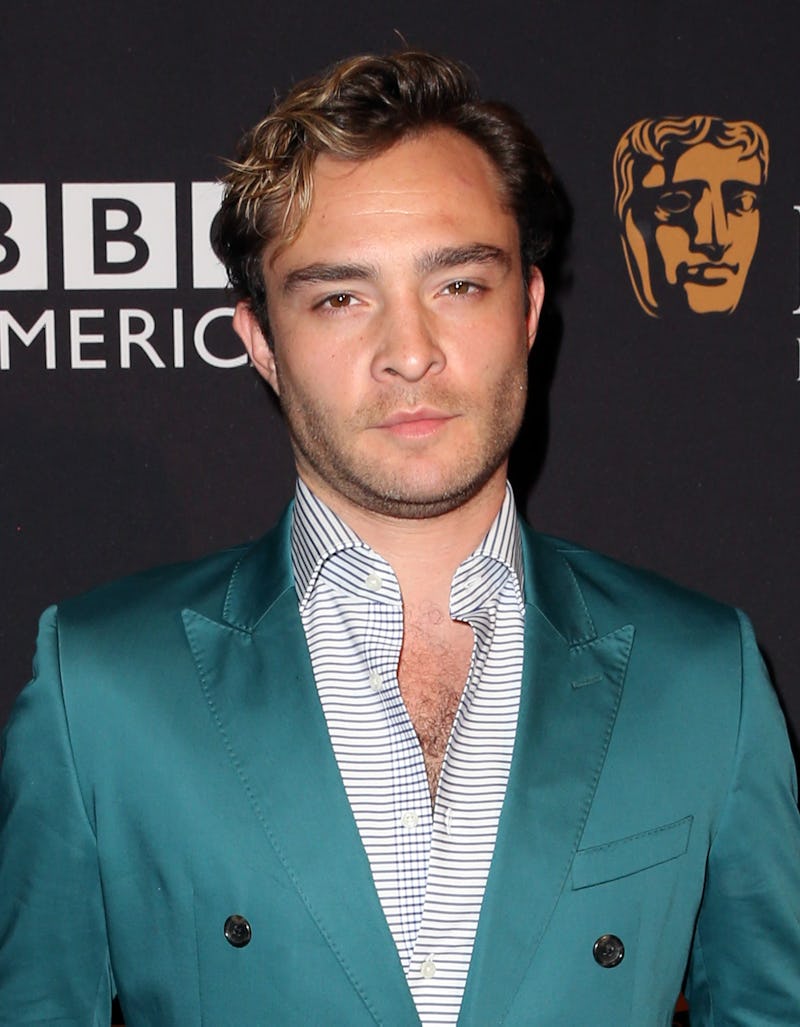 Frederick M. Brown/Getty Images Entertainment/Getty Images
Over the last few weeks, numerous sexual assault allegations have been made against men in Hollywood, and now, a former Gossip Girl star is at the center of a new one. Actor Kristina Cohen has alleged Ed Westwick raped her three years ago when she was visiting his house with her boyfriend, an unnamed producer. In a lengthy Facebook post, Cohen shares her allegations in detail and claims that she's stayed quiet until now for fear of hurting her career. Bustle has reached out to a rep for Westwick for comment on the allegations, but did not receive an immediate response.
UPDATE: In a post on Twitter on Tuesday morning, Westwick claimed, "I do not know this woman. I have never forced myself in any manner, on any woman. I certainly have never committed rape."
UPDATE 2: Speaking with The Hollywood Reporter, Cohen identified the previously unnamed producer as allegedly being Harling Kaine. Bustle has reached out to Kaine for comment on Cohen's claims, but did not receive an immediate response.
UPDATE 3: The LAPD confirmed with Bustle on Thursday that Cohen filed a police report against Westwick on Nov. 7 alleging sexual assault and that the investigation is ongoing.
EARLIER: Cohen alleges in her post that she and the producer were at Westwick's house, where she met the actor for the first time. She claims she became uncomfortable after Westwick allegedly suggested that all three of them have sex and wanted to leave when he asked them to stay for dinner, but the producer alleged said they needed to stay to "smooth everything over." Cohen claims she then went to lay down in Westwick's guest bedroom, where she fell asleep. She claims it was when she woke up from her nap that the alleged rape occurred.
Cohen alleges in her Facebook post:
I was woken up abruptly by Ed on top of me, his fingers entering my body. I told him to stop, but he was strong. I fought him off as hard as I could but he grabbed my face in his hands, shaking me, telling me he wanted to f*ck me. I was paralyzed, terrified. I couldn't speak, I could no longer move. He held me down and raped me.
Cohen claims that when she told the unnamed producer about the alleged rape, he allegedly called her an "active participant" and advised her not to say anything because Westwick allegedly would "have people come after me, destroy me, and that I could forget about an acting career."
At the time of the alleged incident, Cohen says she was was preparing for the death of her mother and says that she didn't have a support system to help her cope after the alleged rape, so she buried her feelings in order to process her loss, which happened three months later. Still, she says that even today she has feelings of guilt about the alleged situation.
She claims in her post:
I'm sickened to see men like Ed respected in such a public way. Interviewed by prestigious platforms such as the Oxford Union Society at Oxford University, where he was honored as one of their "People who Shape our World." How does this end? Men like Ed using fame and power to rape and intimidate but then continue through the world collecting accolades.
As Cohen notes on Facebook, two years ago, Westwick did speak at Oxford University in conversation with the Oxford Union Society.
Although Westwick is best known for playing Chuck Bass in Gossip Girl, the 30-year-old actor is currently starring in the BBC show White Gold. Cohen has had guest starring roles in shows like Greek and The Middle, among others. So far, Westwick has remained silent on Twitter since Cohen's allegations were posted.
Cohen ended her post by sharing her hope that she'd be able to help others who have been through sexual assault. "I hope that my stories and the stories of others help to reset and realign the toxic environments and power imbalances that have created these monsters," she wrote.
Cohen is just the latest in a long line of men and women who have come forward to accuse powerful men in entertainment of sexual assault and rape. So far, her Facebook post has received more than a thousand comments.