Elijah Wood Wants More Imperfect People On Screen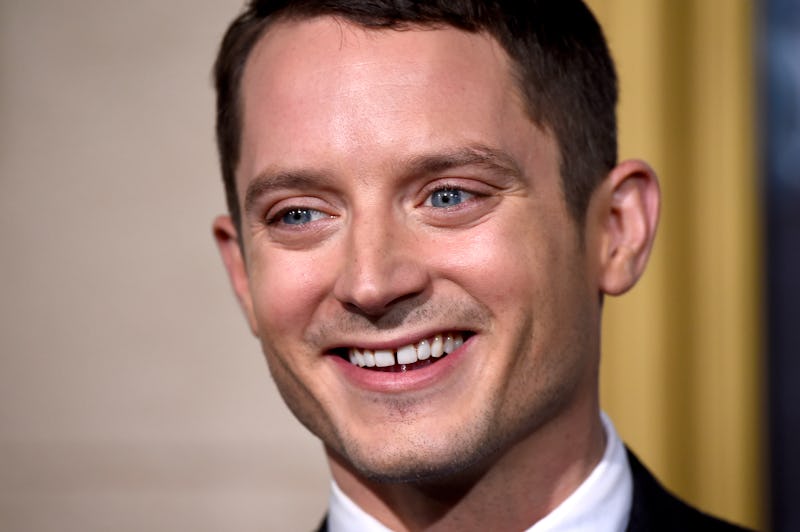 Frazer Harrison/Getty Images Entertainment/Getty Images
Though he starred in one of the most memorable film trilogies in cinematic history, Elijah Wood seems extremely down to earth. He's not caught up in the superficiality of the industry because according to him, it doesn't reflect real life — real people — and in fact, he'd like the characters in Hollywood film to be more grounded, relatable, and real.
"I get this thing where I'm watching a film and I'll get taken out of it when you see someone who you don't buy in the particular scenario because they are too beautiful or too perfect," he says at Sundance Film Festival, promoting his latest, Netflix's I Don't Feel At Home In This World Anymore. "You wanna see humans. I get taken out of movies when I see someone who is discordant to whatever their role is supposed to be. You want to see a broad spectrum of humans."
And this desire for more believable, humanized characters is in part what drew Wood to the Netflix original film. Featuring two underdogs, Wood as the socially strange and optimistic Tony, and Melanie Lynskey as someone who is sick of all the "assholes" of the world, these two characters aren't Hollywood norm.
"Do you ever go back and watch the John Hughes movies? What's really remarkable about those films is that we put those actors on a pedestal at the time, but they are actually really interesting, odd looking people," he says. "They weren't traditionally beautiful or handsome. They were kind of awkward. Even the women. It felt relatable and real."
He has a point. Pretty In Pink, Sixteen Candles — and certainly The Breakfast Club — all feature characters struggling to fit in and find their place in the world. But as Wood indicates, contemporary films featuring teenagers often cast less awkward leads.
"Something happened — I think it was in the 1990s — where those kinds of films with teenagers had suddenly all beautiful, perfect people. But that doesn't represent being a teenager at all. Even if you look at a show like Glee, they are all very beautiful and handsome people," he says.
For Wood, who sees cinema as a place to understand and empathize, characters should feel like someone we might know from our everyday lives. "I feel like you connect to people more when they feel like the people we see in our lives," he says.
Luckily, I Don't Feel At Home In This World Anymore certainly champions its underdogs, and Wood continues to move the needle in the right direction.