Eliminating Acne & Other Unexpected Ways Your Body Changes When You Stop Eating Dairy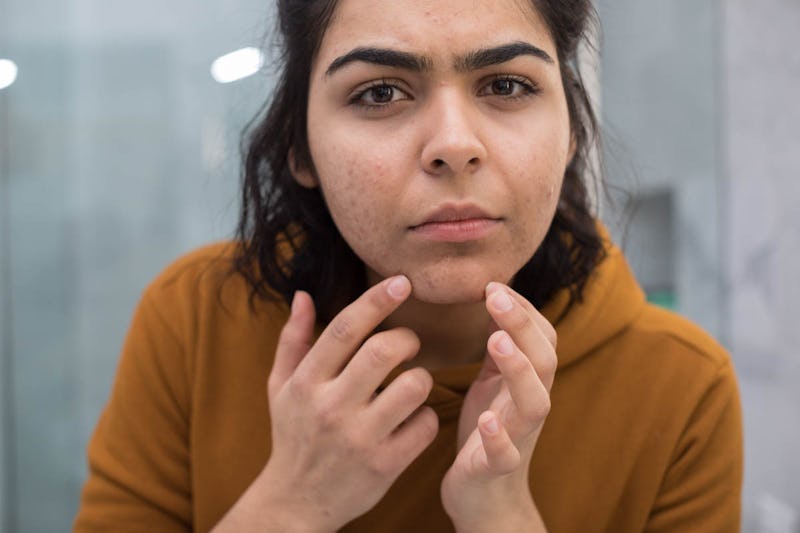 Ashley Batz/Bustle
Whether you're becoming vegan or just trying out something new in your diet, you may have wondered what would happen when you cut out dairy. Eliminating any particular food group can lead to some changes in your body, and there are some unexpected things that can happen when you stop eating dairy. Eating some dairy can be a healthy part of your diet, but if you think you may be lactose intolerant or just want to stick to a plant-based diet, you can expect a shift in your body once you cut back.
"Numerous people could potentially benefit from cutting out dairy, if it is done in a healthy way," Mascha Davis MPH, RD tells Bustle. "All nutrients need to be covered, but that can be done with a healthy, dairy-free diet, especially with the amount of alternatives available now. It could be particularly beneficial for people suffering from gastrointestinal issues, skin issues, or allergies."
It is important to remember that cutting out dairy could lead to a lack of certain nutrients, like calcium or vitamin D, if you don't make sure to get them from other sources. But if you're curious to see how your body reacts to cutting out dairy, it could be worth a try. Here are five unexpected ways your body can change when you stop eating dairy, according to experts.