Eloisa James Is Back With A Brand New Romance Series — Cover Reveal!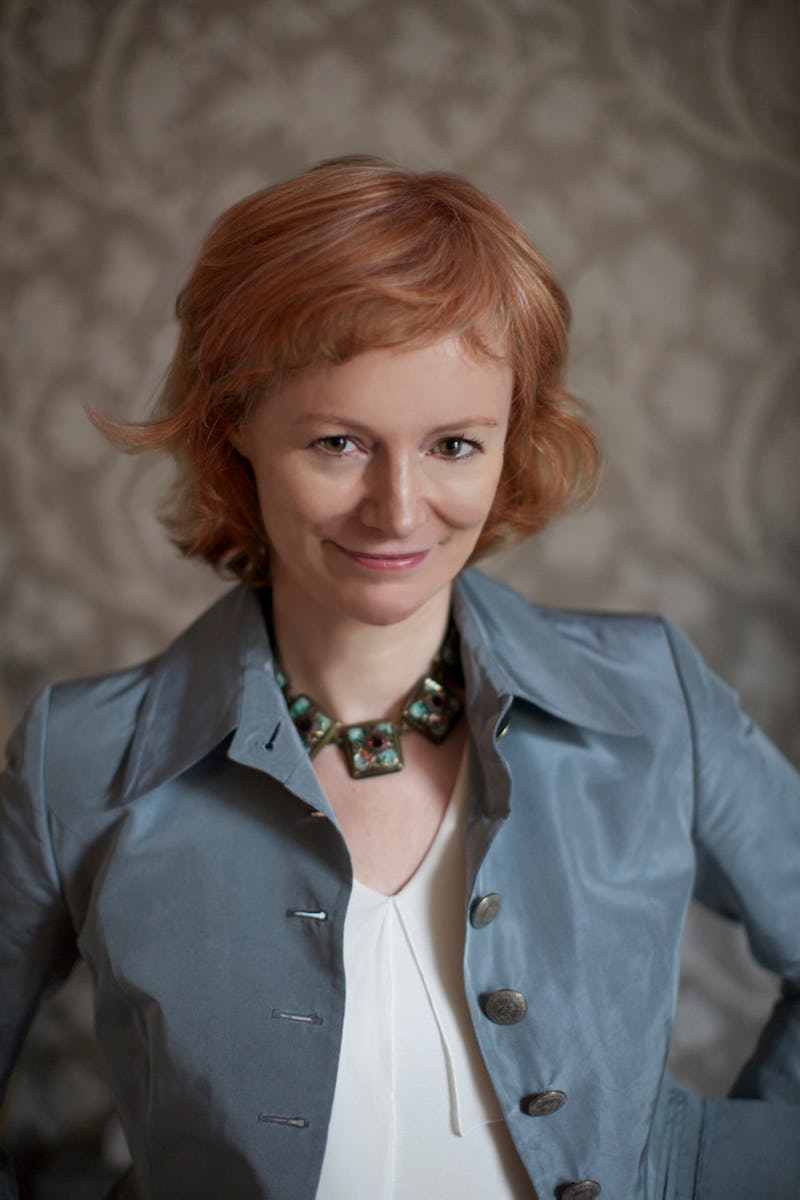 Bryan Derballa
Let's face it: we can all use some historical romance novels in our lives every once in a while. Between heavy literary fiction and YA issues books, we're constantly moving from one serious thing to the next. The romance genre has always been known as one full of sweeping tales, intense relationships, and enough drama to lose yourself in completely. These are the characters you won't be able to help obsessing over, in settings that are rich and vibrant and transporting. Does anything sound better than that in our current real-life climate?
That's why were were super excited when we heard that celebrated historical romance writer Eloisa James would be releasing the first in a new series, Wilde in Love. The book follows Lord Alaric Wilde, son of the Duke of Lindow. He is the most celebrated man in England, revered for his dangerous adventures and rakish good looks. Arriving home from years abroad, he has no idea of his own celebrity until his boat is met by mobs of screaming ladies. Just as he grasps that he's not only famous but notorious, he encounters the very private, very witty, Miss Willa Ffynche.
Willa presents the façade of a serene young lady to the world. Her love of books and bawdy jokes is purely for the delight of her intimate friends. She wants nothing to do with a man whose private life is splashed over every newspaper. Alaric has never met a woman he wanted to really be with… until he meets Willa.... and Alraic has never lost a battle. But a spirited woman like Willa isn't going to make it easy.
A ridiculously handsome reluctant celebrity meets a fierce headstrong woman? This one sounds right up our street. Now, let's take a look at the cover...get your *heart eyes* emojis ready. Once you're finished swooning over the cover, head on over to Avon Romance for a behind-the-scenes peek at the ~steamy~ cover photoshoot.
Wilde in Love by Eloisa James, $19, Amazon
The first book in Eloisa James's dazzling new Wildes of Lindow Castle series set in the Georgian period glows with her trademark wit and sexy charm—and it introduces not only Lord Alaric, but his large and eccentric family. Readers will will definitely fall in love with the Wildes for books to come.
Unfortunately you'll have to wait until October 31, 2017 to get your hands on this one. But in the meantime you can catch up on James's backlist and get your heart sufficiently pumping for her latest. You can pre-order Wilde In Love at BookCulture now.
Wilde in Love by Eloisa James, $19, Amazon