Find Out What Emma Roberts' Book Club Is Reading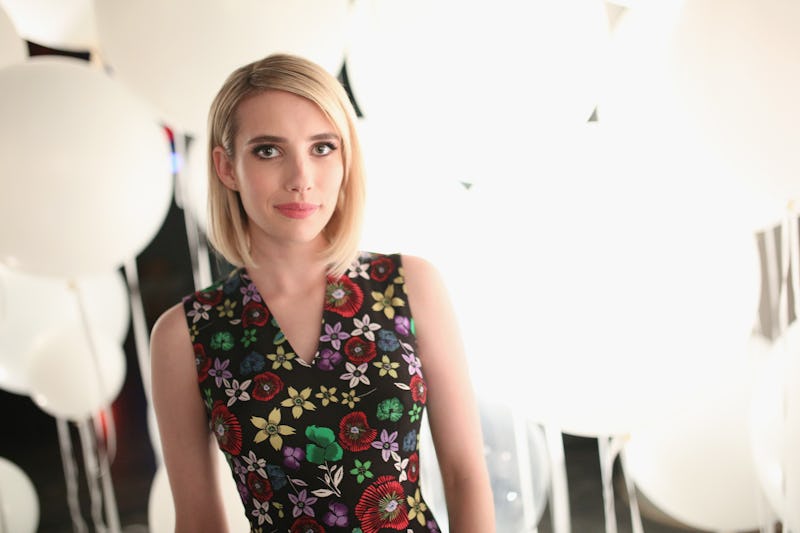 Mike Windle/Getty Images Entertainment/Getty Images
Actress and Instagram book recommendation machine Emma Roberts recently announced her very own book club, Belletrist. Roberts has long been talking about the books she loves and is currently reading through her social media channels but now she is following in the footsteps of other well-read actresses like Emma Watson and Reese Witherspoon by making it official. And now she has announced the club's very first pick: Joan Didion's recently released South and West: From A Notebook.
Didion's latest delves into her notebooks (which she is famous for keeping) that contain everything from overheard dialogue to interviews and drafts of her essays and articles. This book specifically reveals notes and thoughts Didion took during a road trip with her husband, John Gregory Dunne, in June 1970, through Louisiana, Mississippi, and Alabama. And from a different notebook, the "California Notes" that began as an assignment from Rolling Stone (which Didion never wrote) on the infamous Patty Hearst trial of 1976.
Currently starring in Scream Queens, Robert has a lot of pull with the teen set, and we love the thought of them diving into some non-fiction from a renowned woman writer that they might not have otherwise found. And, of course, we're always down for a book club that celebrates women. We'll definitely be diving into this one with the rest of the #bellestristbabes...because we'll never say no to an excuse to talk about books.