Emma Stone's Perspective On Turning 30 Is A Must-Read For Women In Their 20s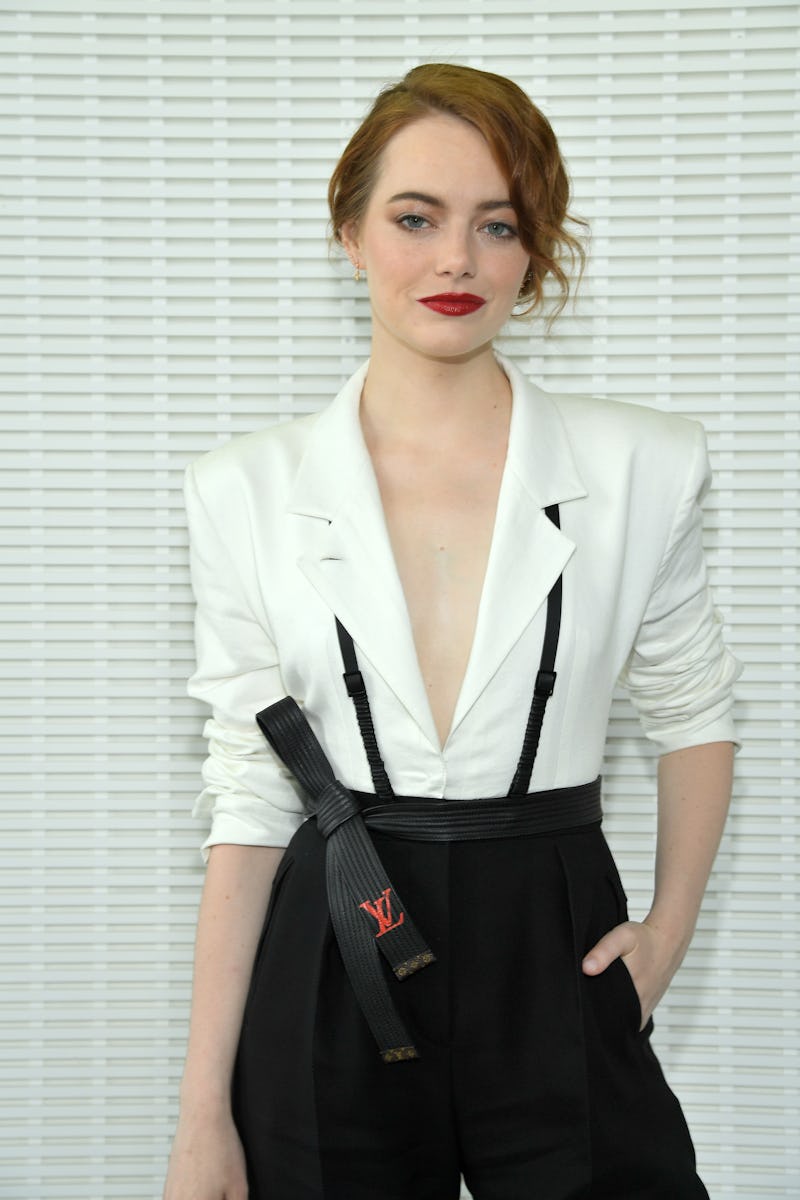 Pascal Le Segretain/Getty Images Entertainment/Getty Images
Emma Stone is turning 30 in November, and she has a lot of feelings about it. Stone talked to her pal Jennifer Lawrence for the September issue of Elle, and the La La Land star shared plenty of words of wisdom during the conversation. Emma Stone's thoughts on turning 30 can be inspiring to people of any age, but they'll especially resonate with women in their 20s.
During the conversation, Stone talked a lot about the importance of friendship, especially in adulthood. When Lawrence asked why that's so important, Stone responded,
"I think friendship is pretty much everything. Here's another turning-30 thing I've realized: You pick your family. You realize that your friendships, the people who go with you into these next phases of your life — you're choosing your family."
Not every friendship is lifelong, and that's natural. But by 30, you'll likely know who will be lasting players in your life, which can be important for the rest of adulthood. And in some cases, chosen family can be just as important as biological family, as Stone pointed out. The actor also shared that she's had more time to spend with friends recently, since she took six months off from filming any new projects.
It's fitting that Lawrence is the one interviewing Stone about her thoughts on this subject, too. Lawrence and Stone have an iconic celebrity friendship, and it sounds like it was easy for Stone to share candid thoughts about growing up with her old pal. The actors told W magazine in January that they first became friends because they had a mutual stalker — a terrifying start to their relationship, but also a fortuitous one. The two A-listers now have each other's support in navigating Hollywood together, no matter what.
During the interview with J-Law, Stone also shared that her 20s were full of both ups and downs. It sounds like she views turning 30 as a milestone, too. She explained,
"My 20s were a really interesting time, and there's been a lot that has happened in these past 10 years, both positive and not as positive. It's weird how much turning 30 crystallizes your life. Instead of just living the dreams that I had in my youth and getting to do the job that I love to do and making friends and going through all of that, it's like, Now what do I actively want as an adult?"
Stone also shared that her views on marriage and becoming a mom have changed in recent years. "As a teenager, I was like, I'm never getting married, I'm never having kids," she said. "And then I got older and I was like, I really want to get married, I really want to have kids."
It's normal to change positions on life steps like these, and it's normal to reflect on milestones like your 30th birthday. But it's not every day that celebrities are so open and honest about what the experience is like for them. It's refreshing to see Stone speak so openly about her own experience getting older, and to hear she's not afraid of her 30s.
Entering a new life stage can be daunting for anyone, and it's nice Stone is embracing the next phase of her life with open arms. It sounds like the last decade really has put a lot of things in perspective for the actor, and her statements are sure to resonate with plenty of 20-somethings.