Showtime Exec Praises Emmy Rossum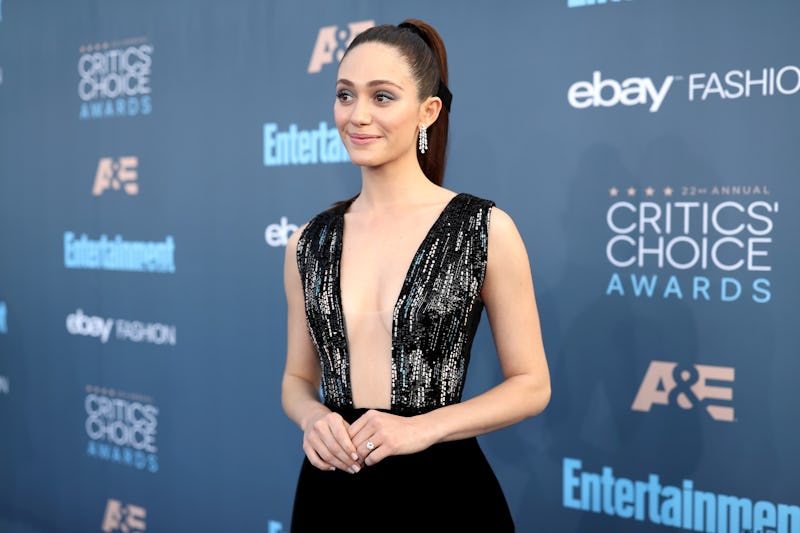 Christopher Polk/Getty Images Entertainment/Getty Images
Emmy Rossum's highly-publicized negotiations to obtain equal pay to her Shameless co-star William H. Macy was an outstanding display of bravery and the sort of girl power I'm sure we can all get behind. But things finally felt full circle on Jan. 9, when Showtime president David Nevins praised Emmy Rossum for her work on Shameless and spoke highly of her desire for equal pay at the Television Critics Association Winter press tour, according to Deadline. "To be clear, parity was justified in this case," Nevins said, reported Deadline. "We were advocating for that from the beginning. It is great for her and great for us. Emmy has been a force on that show. Not just in front, but behind the cameras. She'll continue to direct."
If you're not caught up on Rossum's journey for parity, it all started with negotiations between the cast and Warner Brothers before the eight season of Shameless. When Rossum had originally signed on to the show, she was paid less than her co-star and TV dad Macy, who is an Academy Award winner. But since the first season, Rossum's character Fiona Gallagher has become as important a character to the series as Macy, who plays Fiona's vice-ridden father, Frank. In light of that, Rossum sought higher pay than Macy, and put her career at risk as she held out from signing any paperwork until a deal that pleased both sides was reached.
Wow, what a rush. If you need to take a seat after reading about the dramatic and very public salary negotiation, I don't blame you. Hurrah for Rossum, but now with vocal approval from Showtime president David Nevins, the victory seems even more sweet. Not just in terms of pay, but her journey behind the camera as director as well.
The multi-talented actor directed an episode of Shameless in Season 7, called "I Am A Storm." Considering the need for more woman television directors in Hollywood, that's also a heck of an accomplishment.
Rossum's bravery to stand up for herself is the kind of girl power goals that can make us all proud, but it's especially nice to know that even her bosses are excited. That truly makes the battle seem well-fought and well-won. And now, we've only got until Season 8 of Shameless premieres to reap the benefits of Rossum's bravery.