Your Favorite 'RHOBH' Star Is Releasing A Memoir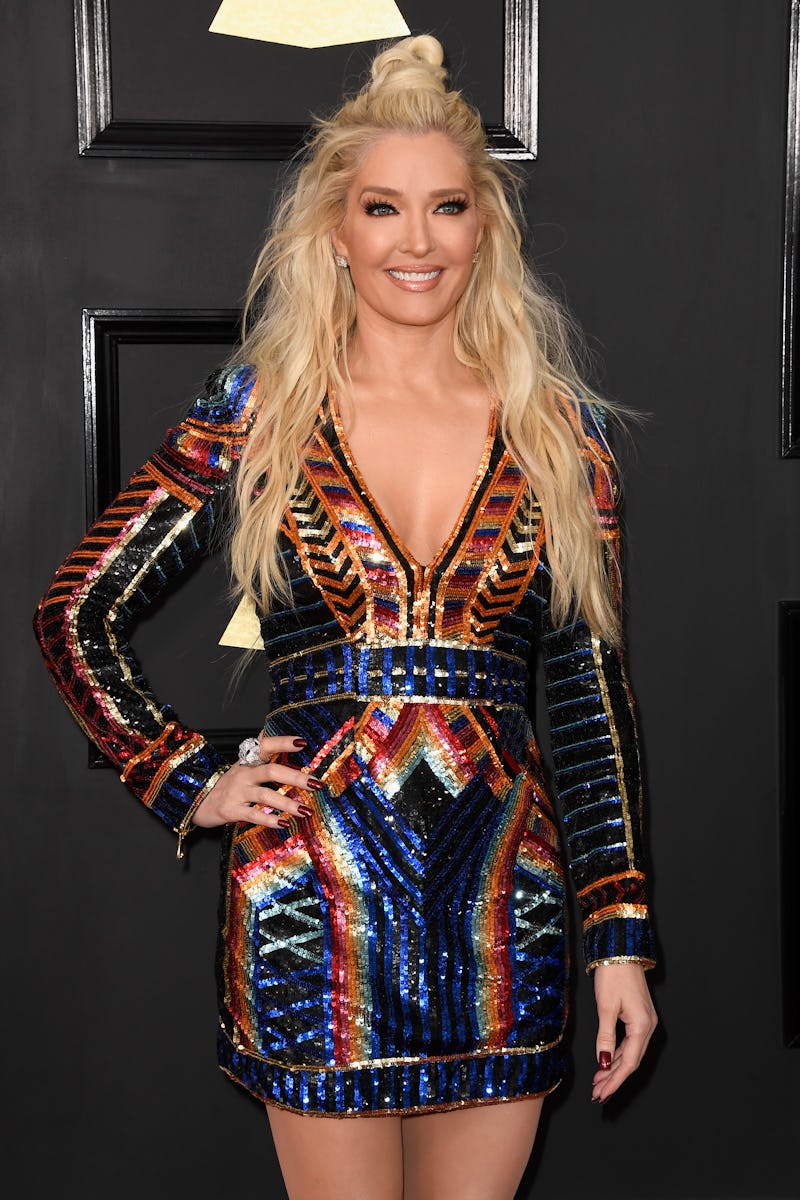 Frazer Harrison/Getty Images Entertainment/Getty Images
She's a princess, she's a pretty mess, and she's a memoir-ess. Praise Giggy, for Real Housewives of Beverly Hills star and chart-topping recording artist Erika Girardi, aka Erika Jayne, is releasing a memoir. According to People, Pretty Mess will be out in January of 2018. That noise you just heard was the sound of bookshelves around the country tossing out their wedge shoes and ransacking their closets for their bedazzled leotards. The bookshelves just want to look their best for Stephanie Shepherd's former boss, can you blame them?
In a press release provided to People, the Bravolebrity said,
"Without Erika Jayne, Erika Girardi would just be another rich b*tch with a plane. I hope my intimate story can inspire readers to become their own strong, confident and vibrant pretty messes."
Per People, this autobiography will chronicle the start of Girardi's career as a singer and dancer, her relationship with husband, Tom Girardi, and the events leading up to her becoming the Beverly Hills Housewife of Pasadena.
Not to be a total brat, but can't this book hurry up and hit the shelves already? Granted, January of next year really isn't that far away, but it looks like the impatience train has already left the station and is chugging along at an impressive clip anyway. We're in the thick of summer right now, and an Erika Jayne tome would be an excellent addition to every Bravoholic's beach reading/poolside reading/air-conditioned room reading list.
You know what? On second thought, January might actually be the perfect time for Pretty Mess. The weather is bleak, the holiday season comedown is in full effect, and the days always feel too short. Pretty Mess could be just the sparkly tonic our eyes and hearts crave in the middle of winter — whoa, would you look at that? The impatience train has slowed its roll and the patience train has taken over its route. So go ahead and hop aboard the Patience Express and look forward to Pretty Mess smashing that club like rah, rah next year.