Evan Live-Tweeted His 'BiP' Wedding & It's Almost Better Than The Event Itself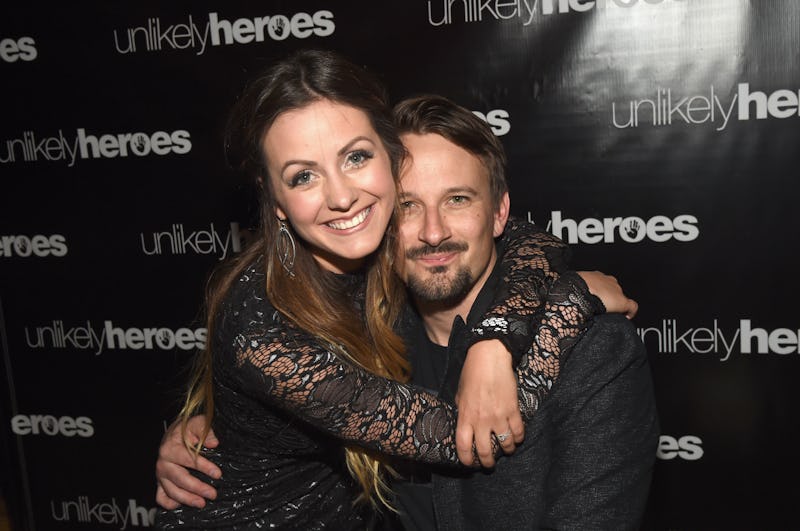 Rick Diamond/Getty Images Entertainment/Getty Images
Thinking back to last summer's edition of Bachelor in Paradise, it once seemed impossible that this day would come, but now, it's here. On Tuesday night, Carly Waddell and Evan Bass tied the knot on BIP, in front of their families, former costars, and the thousands of people watching at home. But even better than seeing them say their vows on TV was hearing what the groom had to say about that day. In fact, Evan live-tweeting his wedding to Carly was almost better than actually watching it.
Knowing Evan's usual tweeting style (and his commentary on Bachelor shows in general), it's no surprise that this was truly his time to shine. And since it was actually his wedding, hearing his unique perspective on that special day was really interesting, especially considering how pumped he was to be reliving it all. He and Carly may not have gotten off to the best start originally, but now, it's hard to argue that they've really seemed to have found their perfect match in each other.
First, he addressed the fact that no matter what Carly thought about their first kiss, as far as he was concerned, it was amazing from the start:
And there were lots of tears:
He cheered on a fan who sat down with wine and ice cream to enjoy the festivities, and to be fair, it is a pretty spectacular combo:
He admitted that he was getting a little too lit about his life — although, is that even possible when it comes to your wedding day?
He was so excited he waited hours to watch it all over again on West Coast time:
And he even posted a photo of the two of them together from that day with a caption that called back to their vows.
Of course, "longevity" isn't always the word that comes to mind when the subject of Bachelor Nation romances comes up, but for Evan and Carly, it might just be different. If anyone can make it to old couple status, it's these two.