Evan Rachel Wood Killed It At The 2017 Globes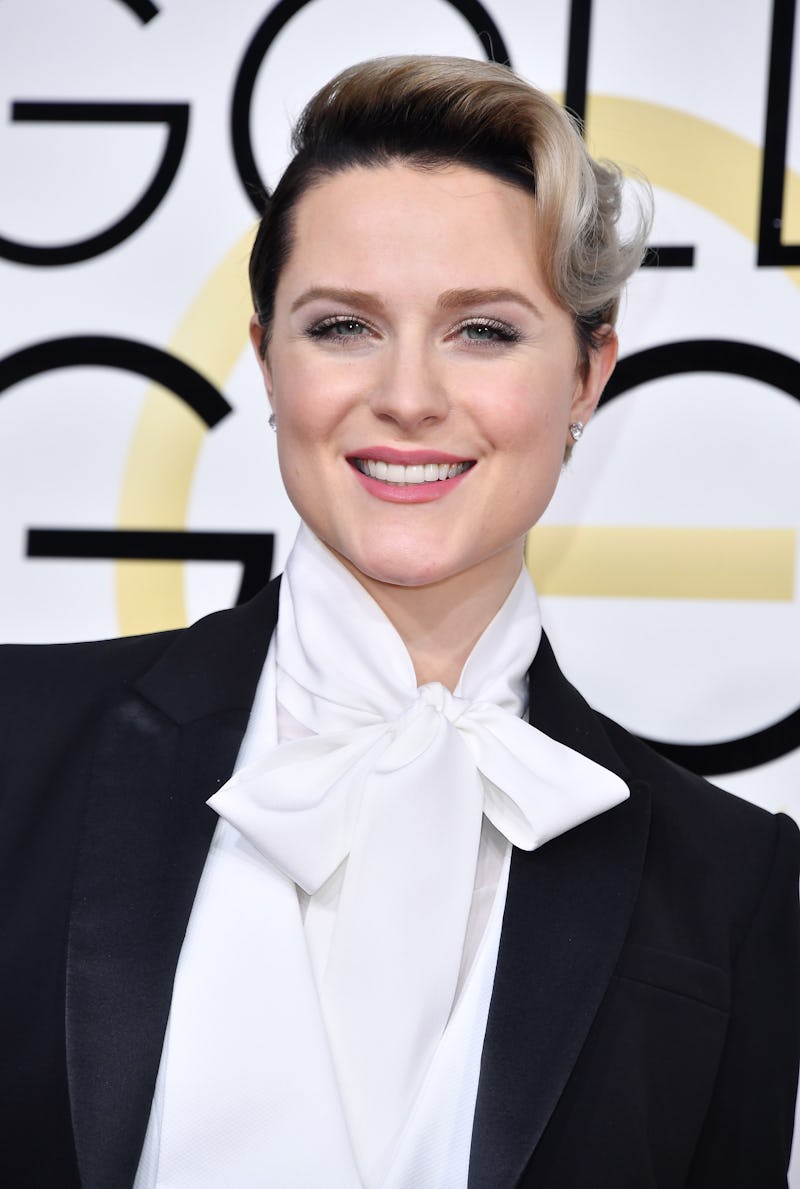 Steve Granitz/WireImage/Getty Images
Considering she's been making regular appearances at the Golden Globes since 2004, Evan Rachel Wood's 2017 Golden Globes look proved her style has evolved since her first appearance on the red carpet over a decade ago. But the Westworld star and Golden Globe nominee also sent a message with her outfit, a sharp black tuxedo-style pantsuit with a white waistcoat and a statement-making bow.
Perhaps the best part about Wood's look was about why she chose to wear something slightly out-of-the-box: "I love dresses, but I want young girls and women to know they aren't a requirement," she told Ryan Seacrest during the E! red carpet special. Her swooped cropped hair was the perfect complement to the look.
Wood, who was first nominated for a Golden Globe back in 2004 for her breakout performance in Thirteen, returned to the award show for her current project, HBO's Westworld. Wood stars as Dolores in the futuristic, Wild West-themed show, and she was nominated for the Golden Globe for Best Actress in a Drama TV Series in this year's awards. The show itself is also up for an award for Best Drama TV Series, so Wood had a lot to celebrate at Sunday's awards. The fact that she chose to send a message with her outfit was just the icing on the cake. Here's the look:
She looks really fierce, right?
Her hair and simple diamond studs make the look complete.
In a pre-Golden Globes tweet, Wood wished David Bowie a happy birthday (the late rocker would've been 70 today) while offering a subtle hint about her look for the night. In her interview with Seacrest, she said Bowie and Marlene Dietrich were her inspiration for the outfit.
Whatever the motivation behind it, people were all about Wood's look.
Regardless of whether or not she goes home with an award, Wood's look clearly won with fans.