Evan Rachel Wood's First Globes Dress Was Amazing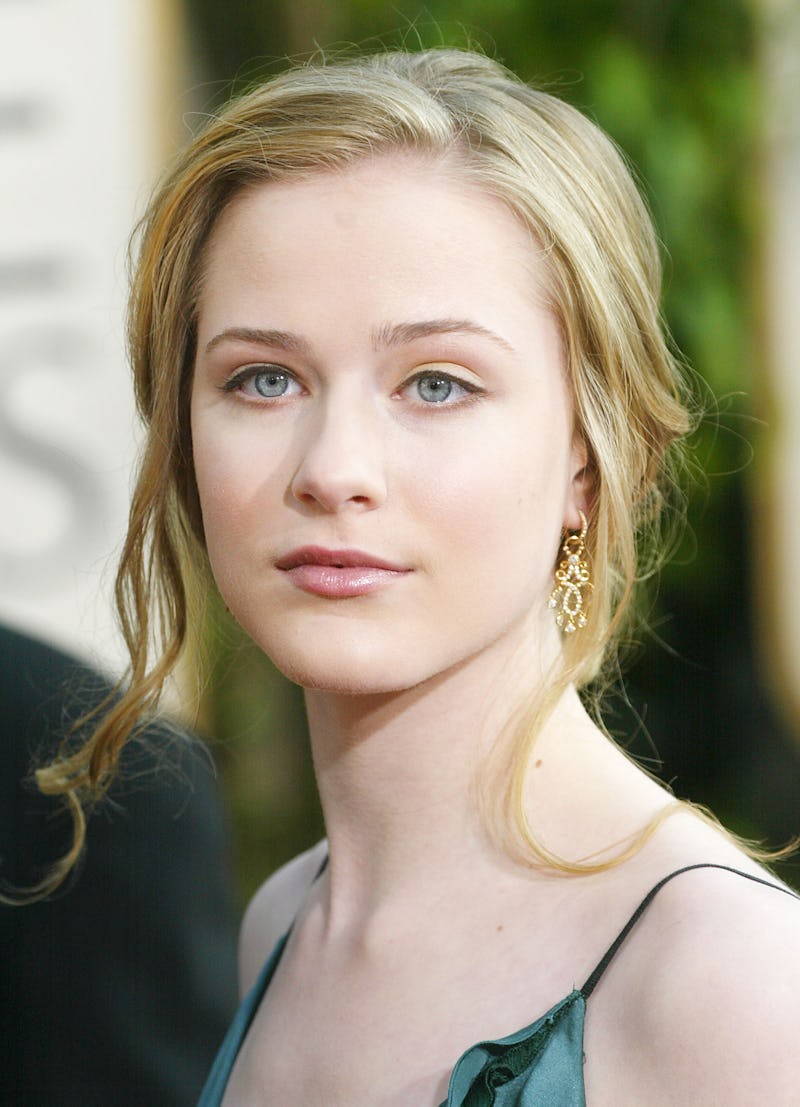 Carlo Allegri/Getty Images Entertainment/Getty Images
She skyrocketed to the next level of fame on HBO's of-the-moment TV drama Westworld, but did you know Evan Rachel Wood first walked the Golden Globes red carpet back in 2004? Fresh from starring in her breakthrough role in Thirteen, Wood was only 16 at the time — and she basically wore the look of your early '00s dreams.
Actually, while the look is 2004 in a lot of ways — the wispy face-framing tendrils of her updo, the sparkly pale pink lip gloss, the chandelier earrings, and the shiny satin ruffles — it also happens to be quite timeless. Though first worn over a decade ago, it wouldn't look too out of place today — when you think about it, it's a little bit similar to the look Saoirse Ronan wore to the 2016 Academy Awards. Plus, the bias-cut teal satin had a decidedly '30s look to it (a la Keira Knightley's famous dress in Atonement), and its retro appeal is part of the reason the dress works so well across the decades.
That year marked Wood's first Golden Globes outing, but she's been many times since, each red carpet appearance as stylish as the last. She's sure to wear something extra special this year to celebrate her Westworld nomination — but for nostalgia's sake, let's take a look at Wood's first-ever Golden Globes dress:
Gorgeous, right? From all the delicate gold jewelry to the peekaboo chiffon ruffle on the skirt, it's about as good as it gets for a 2004 red carpet dress, honestly.
And let's take a look at her makeup, as well. As a young actor, Wood kept things ultra natural, with a champagne eyeshadow subtly highlighting her eyelids, and an oh-so-2000s shiny, shiny lipgloss not-so-subtly highlighting her lips.
Well-groomed brows and perfectly winged liner made up the finishing touches on the winning look.
What do you think of Wood's first Golden Globe Awards? It's fitting that the look should be just as stylishly gorgeous as the rest of her red carpet oeuvre, and hopefully 2017's dress will be just as much of a win.