Evan Rachel Wood Gave The Best Red Carpet Quote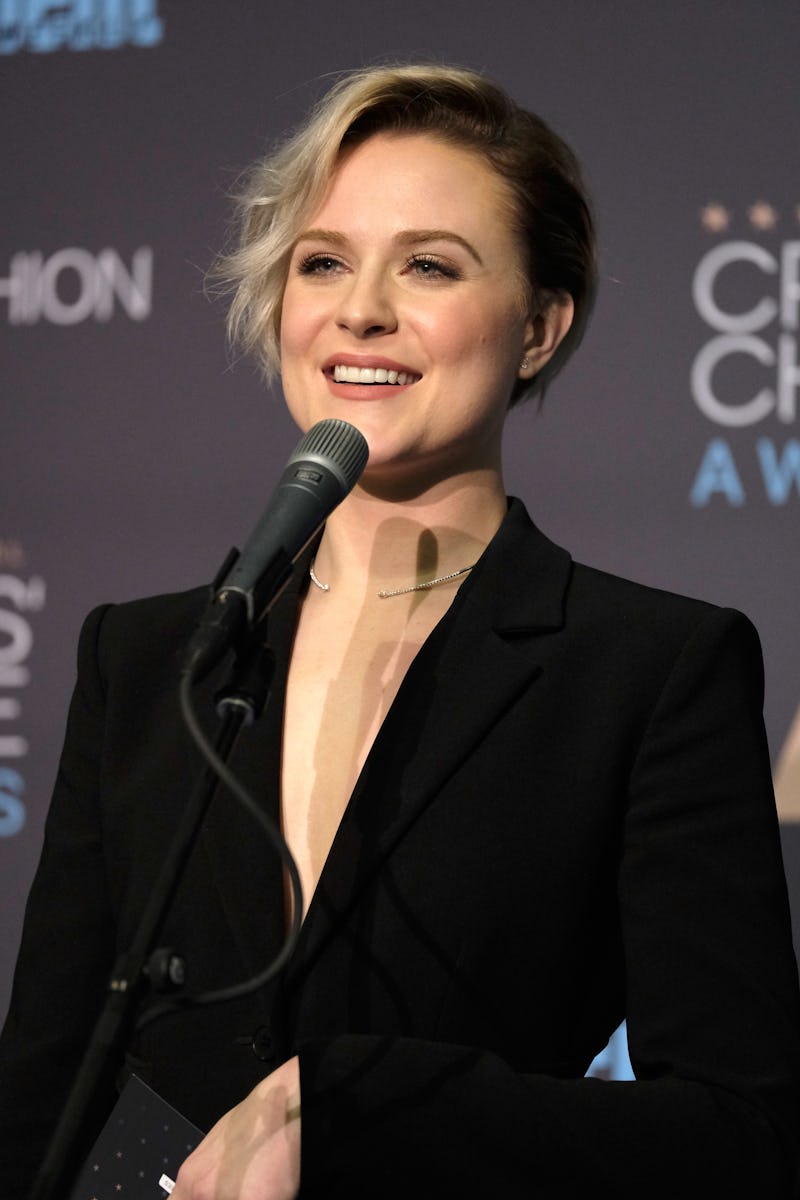 Frazer Harrison/Getty Images Entertainment/Getty Images
The Golden Globes are finally here, and with them come two whole hours of red carpet coverage on E!. The network's live carpet coverage included everything from tons of gorgeous gowns to Ryan Seacrest and Milo Ventimiglia talking about crisp, cool salads (yep, really), but a truly touching and inspiring moment occurred when Evan Rachel Wood spoke about red carpet dresses and her choice to wear a suit this year.
As per usual, Seacrest asked Wood which designer she was wearing during their red carpet interview, and, rather than just saying the designer's name and moving on, Wood explained her decision to wear a suit and the thoughtful reason behind it. The actor, who is nominated for Best Actress in a Television Series — Drama for her role on Westworld, said,
This is a custom suit by Altuzarra. This is my third nomination. I've been to the Globes six times, and I've worn a dress every time. And I love dresses. I'm not trying to protest dresses. But I wanted to make sure that young girls and women know that they aren't a requirement. And you don't have to wear one if you don't want to. And to just be yourself because your worth is more than that. So, I said, this year I'm going homage to Marlene Dietrich and Victor/Victoria and David Bowie, because it's his birthday.
It's so awesome of Wood to use her platform to make this statement — it's a subtle statement, but a statement nonetheless. If a young girl is watching the Globes red carpet, she might not literally stop and say, "Oh. That's different/cool/inspiring that Evan Rachel Wood is wearing a suit." But she'll probably get the message in a less conscious way that it's OK for a woman to wear whatever she wants, whether she's at a formal event or not.
Like Wood said, dresses "aren't a requirement," even though societal standards can make them feel like one for certain occasions. It's important for girls to know that's not the case, and they can always be themselves without following gender normative fashion and beauty standards. And I can say first-hand that, as a grown adult woman, it's nice to have the reminder, too.