The 15 Best YA Books Coming Out Before The End Of The Year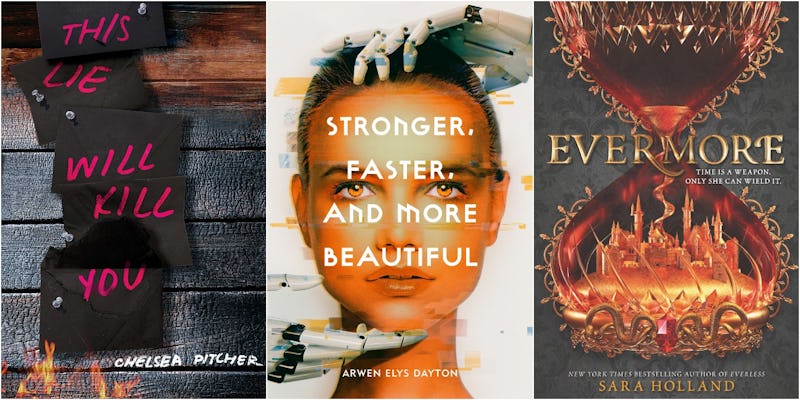 It's almost December, which means it's nearly time to close out another year of young adult books. Luckily for all of us YA lovers out there, this month does not skimp on the books that need to be added to the ol' end of year TBR pile. From highly anticipated sequels like Sara Holland's fantasy novel Evermore to witty sci-fi reads like M.K. England's debut The Disasters (which is being billed as The Breakfast Club meets Guardians of the Galaxy and all I can say to that is "yes, please") there is truly something for every kind of YA reader to enjoy this month.
And the list isn't just filled with other-worldly reads either: Kiss Collector by Wendy Higgins, 29 Dates by Melissa De la Cruz and the anthology Dear Heartbreak all dive into real-world concerns about love and relationships, while Demitria Lunetta's The Fade and Laure Eve's The Curses bring the spook factor that will make you want to read under the covers over those cold, dark winter nights. Check out 15 of the month's biggest books below, and be sure to add a couple of your bedside stack before all the exciting news book of 2019 start to hit shelves in Jan.