Here's Everything Leaving & Coming To Netflix In March 2019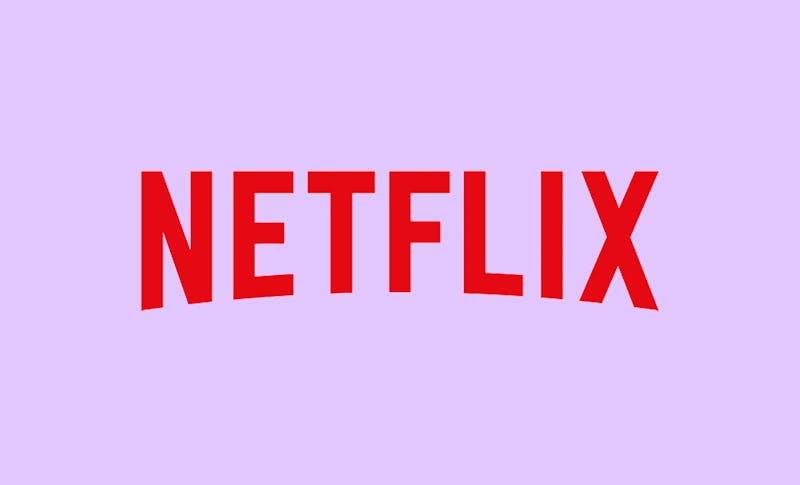 Liz Minch/Bustle
As one month begins to draw to a close, it's time to look toward the future and see what the next month has in store for our latest streaming endeavors. And based on everything leaving and coming to Netflix in March 2019, there's going to be a lot to look forward to in the coming month. From new Netflix Originals to new Disney classics, March will prove to be the perfect time to enjoy the comforts of your couch as the snow starts to melt away, but spring is still just around the corner. And what better way to pass the time than by enjoying all the new options the streaming platform has to offer?
However, just as much as Netflix gives us, it also taketh just as much away at times, and this month will prove to be no exception to that unfortunate rule. Many beloved shows and movies will depart from the streaming service. Whether it will be a temporary exit or a lifelong goodbye remains to be seen, but either option doesn't make parting ways with some of these beloved projects any easier.
So without further ado, here's everything March has in store for us on Netflix, starting with what we have to look forward to in the coming weeks ahead.
1. Apollo 13 (March 1)
Tom Hanks proves that he can do no wrong, whether it be on Earth or in space.
2. Couching Tiger, Hidden Dragon (March 1)
When it comes to action-packed fighting sequences, this film has it in droves.
3. Disney's Saving Mr. Banks (March 1)
The film shows a side of the Mary Poppins film you never knew you needed and it goes down like a spoonful of sugar with Emma Thompson and Tom Hanks at the helm.
4. Music and Lyrics (March 1)
The '80s fashion; Hugh Grant's iconic dance moves; Drew Barrymore's mere presence — what's not to love?
5. Nick and Norah's Infinite Playlist (March 1)
You'll laugh, you'll cry, you'll remember a time when iPods were still a thing.
6. Stuart Little (March 1)
Arguably one of the cutest talking mice of all time.
7. Sweeney Todd: The Demon Barber of Fleet Street (March 1)
You'll think twice before getting a haircut ever again.
8. The Notebook (March 1)
It's not over. It still isn't over!
9. Wet Hot American Summer (March 1)
As much as you may love the Netflix prequel and sequel, nothing compares to the original film.
10. Winter's Bone (March 1)
It'll allow fans to see a young Jennifer Lawrence before the days of Hunger Games and falling at award shows.
11. Disney's Christopher Robin (March 5)
The only thing sweeter than this film is a big bowl of honey.
12. Doubt (March 7)
Meryl Streep and Viola Davis working together is pure, raw acting talent at its finest. No doubt about that.
13. Blue Jasmine (March 8)
Two words: Cate Blanchett.
14. Spy Kids 2: The Island of Lost Dreams (March 8)
It's guaranteed to bring out the inner-child in all of us.
15. The Jane Austen Book Club (March 8)
Because the next best thing to a Jane Austen film, is a film centered around a Jane Austen book club.
16. Arrested Development: Season 5B (March 15)
The Bluth family still has a few tricks (and jokes) left up their sleeves.
17. Queer Eye Season 3 (March 15)
The Fab Five are back and ready to change the world one amazing makeover at a time.
18. Amy Schumer Growing (March 19)
Schumer's newest comedy special will tackle everything, including the topics of marriage, pregnancy, and, of course, sex. Sign us up!
19. Santa Clarita Diet: Season 3 (March 29)
Let's just say, it's sure to be to die for.
20. How To Get Away With Murder Season 5 (March 30)
Because, honestly, is there any such thing as too much Annalise Keating?
Sadly, though, these Netflix arrivals aren't the only change-ups that'll be coming our way in March. Just as many shows and movies will be leaving:
1. Bruce Almighty (March 1)
Jim Carrey's days of playing God are officially over — at least on this particular streaming platform. Let's pray it will eventually return to us down the line.
2. Ghostbusters (March 1)
Who are we gonna call now?
3. Ghostbusters 2 (March 1)
Seriously, both films are being taken away? There's only one proper way to respond to this news: boooooooo!
4. Pearl Harbor (March 1)
Remember when this was considered to be the ultimate love triangle?
5. The Breakfast Club (March 1)
This coming of age story is sure to be missed. Saturday detention never looked like so much fun.
6. The Little Rascals (March 1)
Come for the adorable kids, stay for the adorable kids.
7. Drop Dead Diva Season 1-6 (March 3)
Needless to say, this is drop dead devastating.
8. Pirates of the Caribbean: At World's End (March 4)
Granted, it wasn't the best installment of the franchise, but it's still hard to see any of these films walk the plank.
9. Click (March 8)
A remote that controls your life. How is that any different from a regular remote exactly?
10. Baby Mama (March 16)
This Tina Fey and Amy Poehler team-up always delivered a ton of laughs. But then again, would we expect these two to produce anything less than comedy gold?
11. Charlie St. Cloud (March 16)
Sure, it was a super sad movie, but it gave you a decent excuse to stare at Zac Efron for a few hours so... worth it?
12. Role Models (March 16)
You take away anything involving Paul Rudd then it's considered a major loss.
13. Disney's Beauty and the Beast (March 18)
It's been a pleasure to be your guest.
What's Coming
March 1
A Clockwork Orange
Apollo 13
Budapest
Cricket Fever: Mumbai Indians
Crouching Tiger, Hidden Dragon
Disney's Saving Mr. Banks
Emma
Junebug
Larva Island: Season 2
Losers
Music and Lyrics
Nick and Norah's Infinite Playlist
Northern Rescue
River's Edge (JP)
Stuart Little
Sweeney Todd: The Demon Barber of Fleet Street
The Boy Who Harnessed the Wind
The Hurt Locker
The Notebook
Tyson
Wet Hot American Summer
Winter's Bone
Your Son (ES)
March 2
March 3
Patriot Act with Hasan Minhaj: Volume 2
March 5
Disney's Christopher Robin
March 6
Secret City: Under the Eagle: Season 2
March 7
March 8
After Life
Bangkok Love Stories: Hey You!
Bangkok Love Stories: Innocence
Blue Jasmine
Formula 1: Drive to Survive
Hunter X Hunter (2011): Seasons 1-3
Immortals
Juanita
Lady J (FR)
Shadow
Spy Kids 2: The Island of Lost Dreams
The Jane Austen Book Club
Walk. Ride. Rodeo.
March 12
Jimmy Carr: The Best of Ultimate Gold Greatest Hits
Terrace House: Opening New Doors: Part 6
March 13
March 15
A Separation
Arrested Development: Season 5B
Burn Out (FR)
Dry Martina (AR)
Girl (BE)
If I Hadn't Met You
Kung Fu Hustle
Las muñecas de la mafia: Season 2
Love, Death & Robots
Paskal (MY)
Queer Eye: Season 3
Robozuna: Season 2
The Lives of Others
Turn Up Charlie
YooHoo to the Rescue
March 16
March 19
March 21
Antoine Griezmann: The Making of a Legend
March 22
Carlo & Malik
Charlie's Colorforms City
Delhi Crime
Historia de un crimen: Colosio
Mirage (ES)
Most Beautiful Thing
ReMastered: The Miami Showband Massacre
Selling Sunset
The Dirt
March 26
Nate Bargatze: The Tennessee Kid
March 28
Ainori Love Wagon: Asian Journey: Season 2
March 29
15 August (IN)
Bayoneta (MX)
Osmosis
Santa Clarita Diet: Season 3
The Highwaymen
The Legend of Cocaine Island
Traitors
Tucker and Dale vs. Evil
March 30
How to Get Away with Murder: Season 5
March 31
El sabor de las margaritas
The Burial of Kojo
Trailer Park Boys: The Animated Series
What's Leaving
March 1
Bruce Almighty
Fair Game - Director's Cut
Ghostbusters
Ghostbusters 2
Hostage
Pearl Harbor
The Breakfast Club
The Cider House Rules
The Gift
The Little Rascals
United 93
March 2
Law & Order: Special Victims Unit: The Eighteenth Year
March 3
Drop Dead Diva: Seasons 1-6
March 4
Pirates of the Caribbean: At World's End
March 5
Newsies: The Broadway Musical
March 8
March 16
Baby Mama
Charlie St. Cloud
Role Models
March 18
Disney's Beauty and the Beast
March 31
Party of Five: Seasons 1-6
The Real Ghostbusters: Seasons 1-5