Here's Everything Leaving & Coming To Netflix In February 2019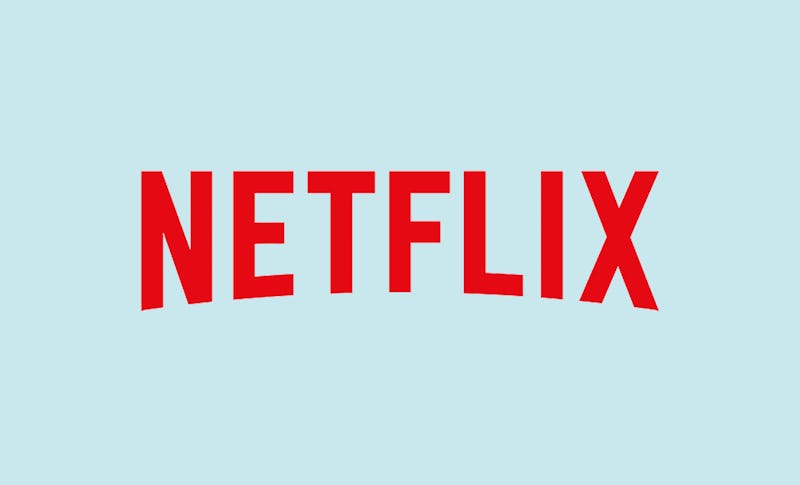 Liz Minch
It's that time of the month again. The time when Netflix decides to introduce an entire new slate of programming to its streaming service, and, unfortunately, take away a whole slate of programming, too. On Wednesday, Jan. 23, the site announced everything leaving and coming to Netflix in February of 2019, and let's just say some new additions will have fans literally dancing with joy.
Among the new additions, Netflix will welcome Billy Elliot, the movie that made Jamie Bell a star, and Hairspray, so you can put your dancing shoes on. Not to mention the additions of The 40-Year-Old Virgin and the American Pie franchise, if you're looking for a good laugh. Of course, this upcoming month will also be full of new original programming, including new episodes of Patriot Act with Hasan Minhaj and a new season of One Day At A Time. There are also plenty of new stand up specials on the list, with comedians like Ray Romano, Ken Jeong, and Kevin Hart hopping on the Netflix train in February.
Naturally, to give us all this new content, Netflix must also take some away. And February will be the time to say goodbye to plenty of classic films previously available for streaming on Netflix, including The Princess Diaries 2: Royal Engagement and The Big Lebowski. So, buckle up, folks, and be ready to marathon all the movies and TV shows leaving Netflix before February, as well as all the movies and TV shows coming to Netflix soon.
1. About A Boy (Feb. 1)
Before Nicholas Hoult was causing anarchy in Skins and stealing scenes in The Favourite, he was a lonely, Roberta Flack-loving young boy who became friends with Hugh Grant and broke hearts with his performance of "Killing Me Softly."
2. American Pie (Feb. 1)
When you've rewatched every single episode of Schitt's Creek available on Netflix, revisit Eugene Levy's performance as the dorky dad in the iconic, raunchy comedy franchise, American Pie, and get ready to reminisce about that one time at band camp.
3. Billy Elliot (Feb. 1)
Jamie Bell's breakthrough performance as a young boy who discovered his passion for dance amid the backdrop of mining strikes in 1980's Northern England will make you want to groove around your own house to classic new wave hits.
4. Final Destination (Feb. 1)
Make sure to watch this movie — about a group of friends who are picked off by death one after another after a vision about a fatal plane crash — with the lights on. And then also follow it up with a marathon of all of the Final Destination movies to decide once and for all, which accident is the most haunting.
5. Hairspray (Feb. 1)
Amanda Bynes in one of her most adorable (and iconic) roles, Zac Efron at his most handsome and charming and a soundtrack full of '60s-inspired classics — watching Hairspray is guaranteed to brighten up any cold winter day.
6. Hostel (Feb. 1)
The horror franchise that will scare you so badly it will make you think it's still Halloween — and possibly make you reconsider that winter getaway you've been planning.
7. Jaws (Feb. 1)
Forget Shark Week; it's all about the original shark attack movie (and all of its terrifying sequels) in February, when Jaws becomes available to stream on Netflix. Now, good luck getting that theme song out of your head.
8. Pretty in Pink (Feb. 1)
The '90s might be back in fashion, but when it comes to high school romantic comedies, nothing can hold a candle to Molly Ringwald, James Spader's feathered hair, and Jon Cryer's Duckie lip syncing his heart out in a record store.
9. The Edge of Seventeen (Feb. 1)
Hailee Steinfeld channels all of the angst, awkwardness and heartbreak of being a teenager as Nadine, a high school outcast who feels like her life is falling apart after her best friend (Haley Lu Richardson) starts dating her hot, popular older brother, Darian (Blake Jenner).
10. Russian Doll (Feb. 1)
Natasha Lyonne stars in a trippy, dark update of Groundhog Day as Nadia, who is forced to relive her birthday over and over again after dying in increasingly twisted ways despite her best efforts to stay alive.
11. Siempre bruja (Feb. 1)
Siempre bruja centers on Carmen (Angely Gaviria), a teenage witch from the 17th century, who travels through time to modern day Colombia and attempts to use her magic to protect her loved ones.
12. One Day At A Time (Feb. 8)
The Alvarez family is back for Season 3 of the beloved sitcom, and in addition to promising plenty of laughs (and quite a few tears), the new episodes also promise appearances from Brooklyn Nine Nine stars Melissa Fumero and Stephanie Beatriz as well as legendary musician Gloria Estefan.
13. Patriot Act (Feb. 10)
New episodes of the current events breakdown show, hosted by Hasan Minhaj, will return to the streaming service soon, and we can only hope that the comedian will bring the Fab Five along with him.
14. Little Women (Feb. 11)
Before Timotheé Chalamet takes up the hot-boy-with-floppy-hair mantle as Laurie, relive your first crush on Christian Bale and his own floppy hair by rewatching the iconic '90s version of Louisa May Alcott's masterpiece.
15. Ken Jeong: You Complete Me, Ho (Feb. 14)
The actor and comedian will return to his stand up comedy roots with his very first Netflix comedy special. Come for the jokes about his past as a doctor and stay for some juicy behind-the-scenes stories about the Hangover franchise.
16. The Umbrella Academy (Feb. 14)
Ellen Page stars in the small screen adaptation of Gerard Way's beloved graphic novel about a dysfunctional family of superheroes who must come together to solve their father's death — and stop the end of the world in the process.
17. The 40 Year Old Virgin (Feb. 16)
Scream it with us now, to celebrate the return of Steve Carell's most iconic comedic role: Ah, Kelly Clarkson!
18. Chef's Table: Volume 6 (Feb. 22)
In need of a little food porn in your life? Chef's Table will return to Netflix for its sixth series, to inspire, delight and make you very, very hungry in the process.
19. The Big Family Cooking Showdown: Season 2 (Feb. 22)
If you've rewatched every single episode of The Great British Baking Show available — multiple times — but are in need of some more charming British home cooks, Season 2 of The Big Family Cooking Showdown is coming to bring back that glorious, soothing feeling. Plus, it's hosted by everyone's favorite Baking Show winner, Nadiya Hussain, for optimal joy.
20. Our Idiot Brother (Feb. 26)
Paul Rudd stars as slacker Ned, who finds himself appealing to his exasperated sisters (played by Elizabeth Banks, Zooey Deschanel and Emily Mortimer) for help after he gets arrested for accidentally selling drugs to an undercover cop.
But with everything that is coming to Netflix in February, there are just as many favorites leaving the streaming service in the next month. Here's what to catch now, before it's gone for good:
1. Children of Men (Feb. 1)
The only thing bleaker than the post-apocalyptic world created by Oscar winner Alfonso Cuaron is the prospect of not being able to revisit it on streaming services any time we want.
2. Clerks (Feb. 1)
Catch Kevin Smith's breakthrough film — about a group of convenience store employees passing the time in their dead-end job — before it leaves at the start of February.
3. The Princess Diaries 2: Royal Engagement (Feb. 1)
Before Meghan and Harry, the real fairy tale engagement belonged to Mia Thermopolis, princess of Genovia, as played to perfection by Anne Hathaway. Relive her reign — and Chris Pine's dreamiest role — before it's too late.
4. Ella Enchanted (Feb. 1)
If anything proves that magic doesn't really exist, it's the fact that we're losing two of Anne Hathaway's most charming roles on the same day.
5. Shaun of the Dead (Feb. 1)
A streaming service loss that truly feels like having your heart ripped out — or, maybe that's just the zombie attack happening.
6. The Big Lebowski (Feb. 1)
The Dude abides ... and sometimes, he leaves Netflix, too.
7. The Bourne Ultimatum (Feb. 1)
Truly the end of Jason Bourne as we know it — well, at least for now.
8. Cabin Fever (Feb. 2)
Because losing this horror classic is even scarier than ... well, the movie itself.
9. Sing (Feb. 3)
Make sure to catch at least one more encore performance of the adorable musical comedy before it's gone for good.
10. Girl Meets World Seasons 1-3 (Feb. 19)
The only thing sadder than watching Mr. Feeny's final Boy Meets World scene is knowing that we're almost done rewatching Girl Meets World on Netflix.
Here's the full list of everything that's leaving and coming to Netflix in the month of February, so you can plan your coming weeks accordingly:
What's Coming
Feb. 1
About A Boy
American Pie
American Pie 2
American Wedding
As Good As It Gets
Billy Elliot
Dear Ex
Final Destination
Free Rein: Valentine's Day
Hairspray
Hostel
Jaws
Jaws 2
Jaws 3
Jaws: The Revenge
Personal Shopper
Pretty in Pink
Russian Doll
Siempre bruja
The Edge of Seventeen
True: Happy Hearts Day
Velvet Buzzsaw
Feb. 2
Bordertown: Season 2
Romance Is A Bonus Book
Feb. 3
Disney's Beverly Hills Chihuahua
Feb. 5
Ray Romano: Right Here, Around the Corner
Feb. 6
Feb. 8
¡Nailed It! México
El árbol de la sangre
High Flying Bird\
Kevin Hart's Guide to Black History
One Day at a Time: Season 3
ReMastered: The Two Killings of Sam Cooke
The Epic Tales of Captain Underpants: Season 2
Unauthorized Living
Feb. 9
Feb. 10
Patriot Act with Hasan Minhaj: Volume 2
Feb. 11
Flavorful Origins: Chaoshan Cuisine
Little Women
Feb. 14
Dating Around
Ken Jeong: You Complete Me, Ho
Feb. 15
Larry Charles' Dangerous World of Comedy
The Breaker Upperers
The Dragon Prince: Season 2
The Umbrella Academy
Yucatan
Feb. 16
Black Sea
Studio 54
The 40-Year-Old Virgin
Feb 21
Feb. 22
Chef's Table: Volume 6
Firebrand
GO! Vive a tu manera
Paddleton
Paris Is Us (Paris est à nous)
Rebellion: Season 2
Suburra: Season 2
The Big Family Cooking Showdown: Season 2
The Photographer of Mauthausen
Workin' Moms
Feb. 25
Feb. 26
Feb. 27
Feb. 28
Jeopardy!: Collection 2
The Rebound
What's Leaving
Feb. 1
Black Dynamite
Bride of Chucky
Children of Men
clerks
Disney's The Princess Diaries 2: Royal Engagement
Ella Enchanted
Lara Croft: Tomb Raider
Queer as Folk Seasons 1-4
Queer as Folk: The Final Season
Shaun of the Dead
The Big Lebowski
The Bourne Ultimatum
Woman in Gold
Feb. 2
Feb. 3
Feb. 19
Girl Meets World Seasons 1-3
Feb. 20