All The Things Twitter Thinks Taylor Swift's 'Reputation' Is Copying Hard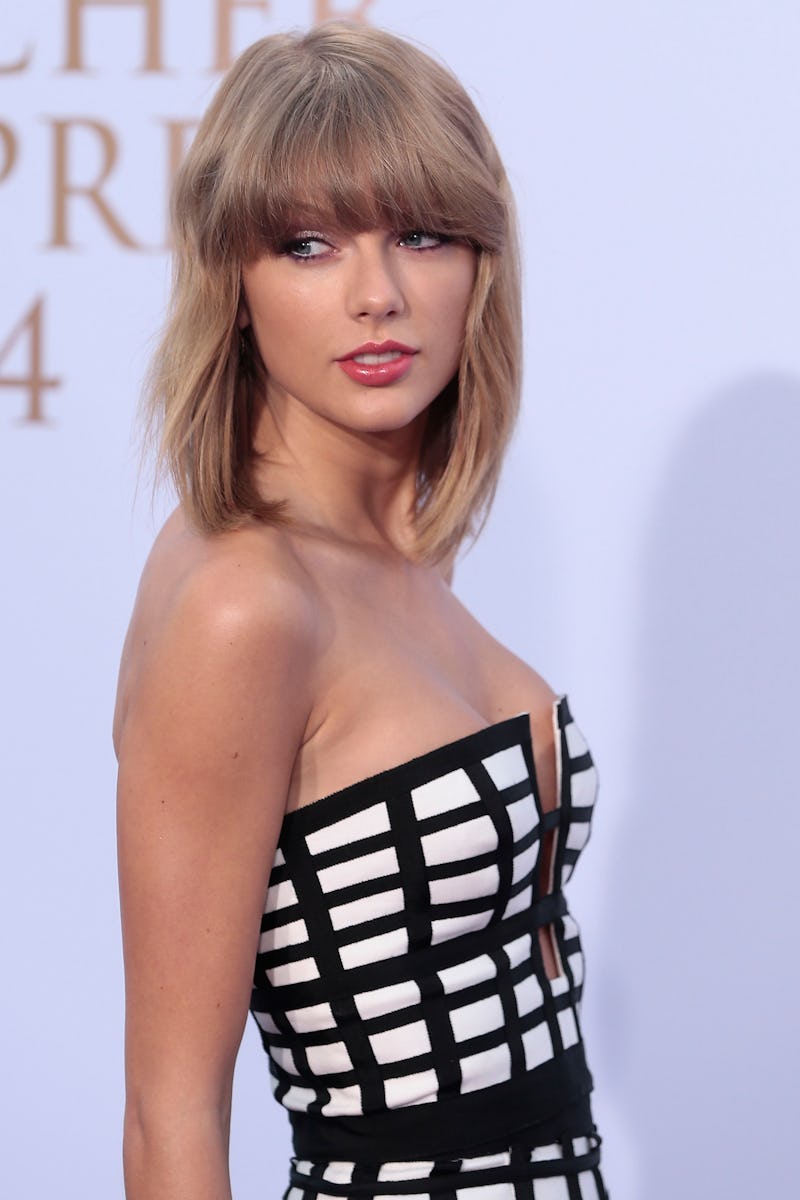 Oliver Hardt/Getty Images Entertainment/Getty Images
Once again, Taylor Swift is taking over the internet and making headlines with the release of a new single. People have a lot of opinions about "Look What You Made Me Do," but one thing everyone can't help but notice is that Swift's Reputation seems to be copying a lot of other artists, songs, moments from movies, and, yes, a particular Gossip Girl character.
The idea that Swift could be imitating many other pop culture staples might make you scratch your head. Did the singer do this intentionally? Are people reading too much into it? Are these comparisons being made because we all just don't have anything better to do? Who knows, but there's no doubt that Twitter is having a field day with showing exactly how Reputation is potentially a copycat.
Of course, the entire album has yet to be released, so this is just based on the single and the other info we already have. But there will probably be even more comparisons in the coming weeks, judging by the fact that there are already so many after only the release of one song. The internet will most definitely react hard once Reputation drops on Nov. 10.
Until then, let's take a look at what Twitter is saying now. Once you read the following tweets, you won't be able to help but wonder if Swift really did look to someone or something else for inspiration.
So, She's Beyoncé?
Some feel like her "Look What You Made Me Do" video has "Formation" vibes.
She Wants A "Piece Of Me"
They are somewhat similar in the sense that the lyrics fire back at how each artist has been perceived.
Taking After Kanye West
Well, this is pretty valid.
Just Another The Life Of Pablo
It's hard to ignore the similarities here.
Taylor Swift Or Jenny Humphrey?
This is probably the best comparison yet.
Arya Stark Said It First
Seriously, it's like an ode to Arya.
Channeling Meghan Trainor
Is it "Me Too" or no?
She's Embracing Mean Girls
For real. Also, never forget that time Katy Perry seemingly took a jab at Swift with a tweet about Regina George. Is the new single a Mean Girls coincidence or not?
She Pulled A 13 Going On 30
This is obviously in reference to when Lucy (Judy Greer) presented her redesign for Poise magazine.
That's a lot of copycatting going on, intentional or not, and Twitter is loving it.