Experts Say To Stay Away From Doing These 7 Things Before Exercising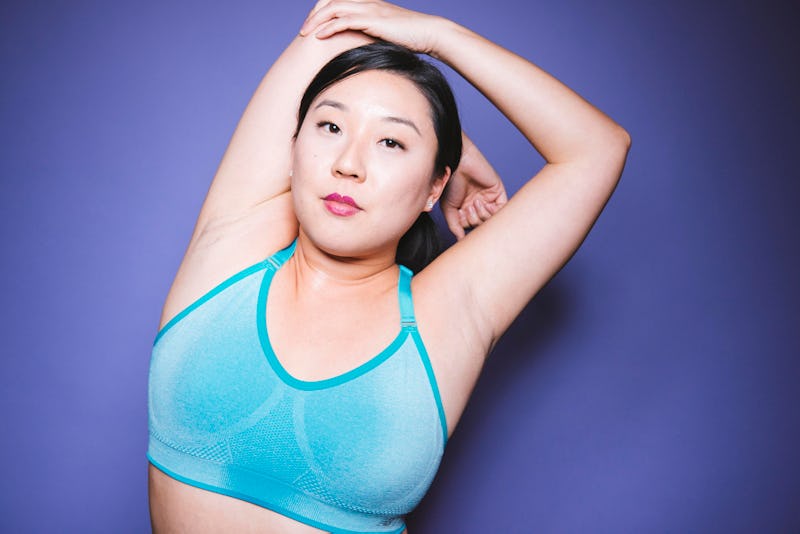 BDG Media, Inc.
An effective workout isn't only determined by the type of exercise you're doing or for how long. According to experts, what you do before you workout is just as important as what you do during and after. In order to make the most out of your efforts, there are a few key things you should never do before you exercise.
"Having a great workout depends on so much such as your mindset, how you feel physically, and the amount of stress you're under," Sam Stauffer, director of training at Spartan Race, Inc., tells Bustle. "You'll want to do the right things before a workout and avoid all the wrong ones."
For instance, having a solid warm up is an essential part of anyone's pre-workout routine. "I've found that having three to four warm ups to choose from helps a ton," Stauffer says. "I have a warm up routine for when I'm in a hurry, and I have a separate one for when I'm not so pressed for time. Regardless, making sure your body and mind are ready for exercise is incredibly important."
When your mind and body aren't fully ready, it can impact the effectiveness of your workout. So here are some things you should never do before you exercise, according to experts.