There Was A Blast Outside An Oklahoma Air Force Recruiting Office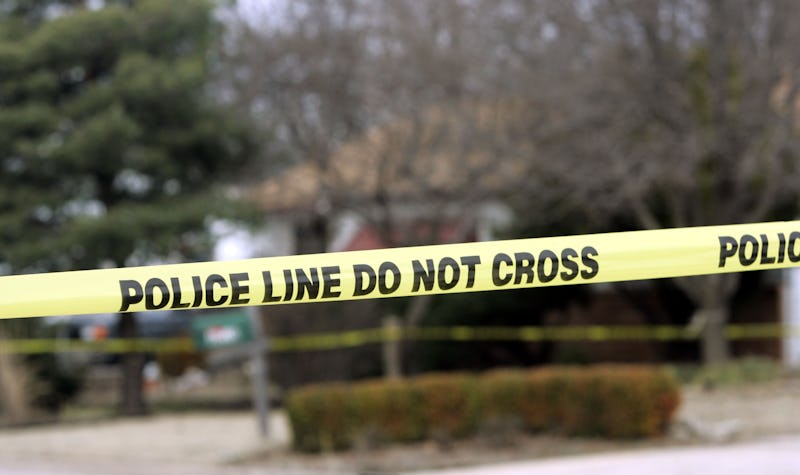 Larry W. Smith/Getty Images News/Getty Images
Authorities are looking into what may have caused an explosion next to a Bixby, Oklahoma, U.S. Air Force recruiting office, CNN reported. The blast occurred at about 10:30 p.m. local time Monday night in this suburb south of Tulsa. More information will become available Tuesday morning when officials make a statement.
For now, it's too early to say what the cause may be, but bomb squads from multiple police forces are on the scene investigating. Officials from the FBI and ATF, the federal agency in charge of investigating bombs, are also present should the explosion fall under their jurisdiction — for example if it is classified an act of domestic terrorism. ATF Special Agent Meredith Davis told CBS News that's the current line of investigation.
Photos from the scene show the main doors to the office blown open with some debris on the sidewalk entrance and in the parking lot; a hanging light fixture that looks to have been dislodged in the blast. If there's any damage inside, it is unclear. The area is now cordoned off as the investigation begins. No injuries have been reported.
A local TV news station, Tulsa's Channel 2, reported that witnesses told the station that someone drove by the recruiting office on a red motorcycle and threw a backpack at the doors — perhaps with a pipe bomb in it — which then blew up. Local police have not confirmed this accounting of events and referred questions to the update Tuesday morning.
If domestic terrorism is the cause, it would be the latest attack in the last nine years of military recruiting offices across the United States. They began in 2008 under somewhat similar circumstances when someone placed a small bomb outside of the military recruiting office in Times Square in New York City overnight. No one was hurt.
In the following years, there were attacks in Arkansas, Northern Virginia, and Tennessee, although all were carried out with guns, not explosives. The suspects in each case were tried, convicted, and sentenced. Only the New York bombing remains a mystery.
Of course, outside of attacks on recruiting offices, there is a history of domestic terrorism in the state of Oklahoma. In 1995, 168 people were killed in the Oklahoma City federal building bombing; another 500 people were injured. Timothy J. McVeigh and Terry L. Nichols were convicted for carrying out the attack. Both were formerly in the military.
Whatever the motive of this attack, at least there were no injuries.