Here's Your First Look At Every Single Shade Of Fenty Beauty's Mattemoiselle Lipsticks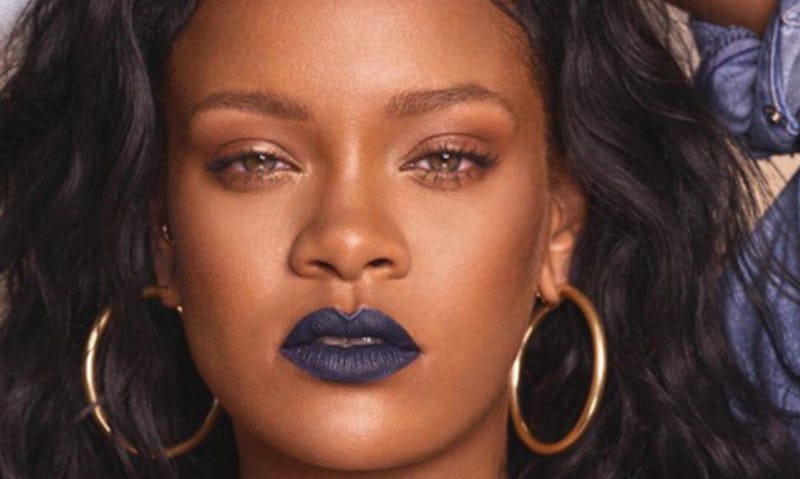 Fenty Beauty
If your love for Fenty Beauty runs deep but you wish Rihanna gave you more to work with in the lip department, then your prayers have been answered. When she first launched her beauty line, there was only one lip product available, and it was a nude gloss. While Fenty Beauty Gloss Bomb is gorgeous and looks fabulous on all skin tones, having just one lip product to play with is was what you would call a mellow start when it comes to lippies. Soon after, Rihanna began slipping a few more lip products into the game, wetting our appetites with a limited-edition cosmic gloss and lipstick line, and one single red liquid lipstick. But it was never as comprehensive and all-spanning like, say, Fenty Beauty's foundations or highlighters.
That is, until now.
Fenty Beauty Mattemoiselle is a range of 14 new matte lipsticks, spanning across all the colors of the rainbow, and then some. All those lipstick shades that both Rihanna's and Fenty Beauty's Instagram accounts have been teasing us with have been hues from this new collection.
From RiRi's navy matte lipstick, to her periwinkle lip, to her hot pink look, it was all a teaser to this very line. But those were just three sneak peeks, and we have 11 more to study intimately. And we're going to do that just right now. Below is every shade you can find in the Fenty Beauty Mattemoiselle collection, for your viewing pleasure.