Former 'Bachelorette' Trista Sutter Had A Terrifying Experience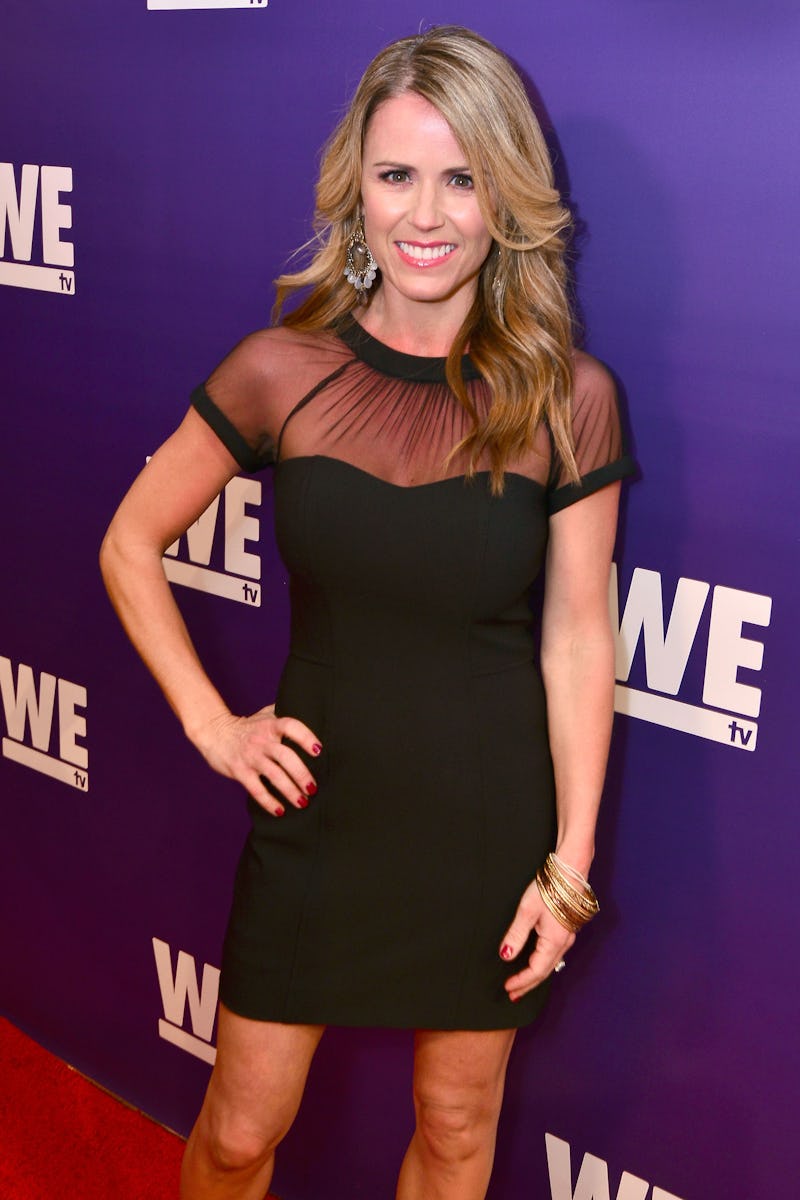 Jerod Harris/Getty Images Entertainment/Getty Images
In news that's seriously scary, former The Bachelorette star Trista Sutter suffered a seizure on Thursday, while on vacation in Croatia with her husband, Ryan Sutter, and their three young children. Sutter shared the news in a deeply personal Instagram post on Friday, accompanied by a selfie in a hospital bed showing numerous patches on her chest. Despite the experience clearly being disturbing and uncomfortable, Sutter's response to her seizure is deeply poignant, serving up some vital messages about life that are important for all of us to remember.
Sutter's Instagram post began with her explaining exactly what happened to her, and the powerful revelation it gave her:
This was me yesterday....two hours after I had a seizure....two hours after I fell on my daughter's chest & she watched, along with her brother & grandparents, in confusion & horror as her mommy stared blankly off into the distance & started turning blue...two hours after we were supposed to have an adventure. An adventure to one of the most beautiful National Parks in Europe. Instead, I ended up in a euphoric white dream that the voices of my husband and daughter pulled me from and I ended up in a Croatian hospital being poked and prodded and wondering "why me?" But today, I had to ask, "why not me"? I'm human. I have an expiration date.
From there, Sutter becomes incredibly philosophical, with the star musing, "I've never been perfect and I never will be, but from here on out, I vow to try my best to live this life to the fullest," adding that she wants to be a "better version" of herself, and embrace the opportunity "to stress less. To love more. To listen. Be kind. Spread joy." These are all pivotal statements that everyone can take something away from. Life isn't to be taken for granted, and neither are the people that we love and cherish — including ourselves, and our own health.
Sutter, who was the debut star of The Bachelorette in 2003, and adorably met her husband on the show, brings the post to an emotional crescendo when she starts thanking people. As well being clearly grateful to those that she "holds dear," including her "#bachelornation family," and her actual family, of course, Sutter also thanks "the kind tourists & Croatians who held my hand, wiped my tears, and hugged my kids." Which means that I'm officially in tears now, and there's mascara everywhere.
The post is touching, powerful, and inspiring. It's evocative of the fact that many of us sometimes need reminding to take better care of ourselves, be more compassionate to strangers, and show our loved ones affection and gratitude as often as possible. Here's hoping that Sutter enjoys a speedy recovery and is back to great health real soon.