Fox's Official 'Rent: Live!' Cast Is Filled With So Many Exciting Names (Vanessa Hudgens!)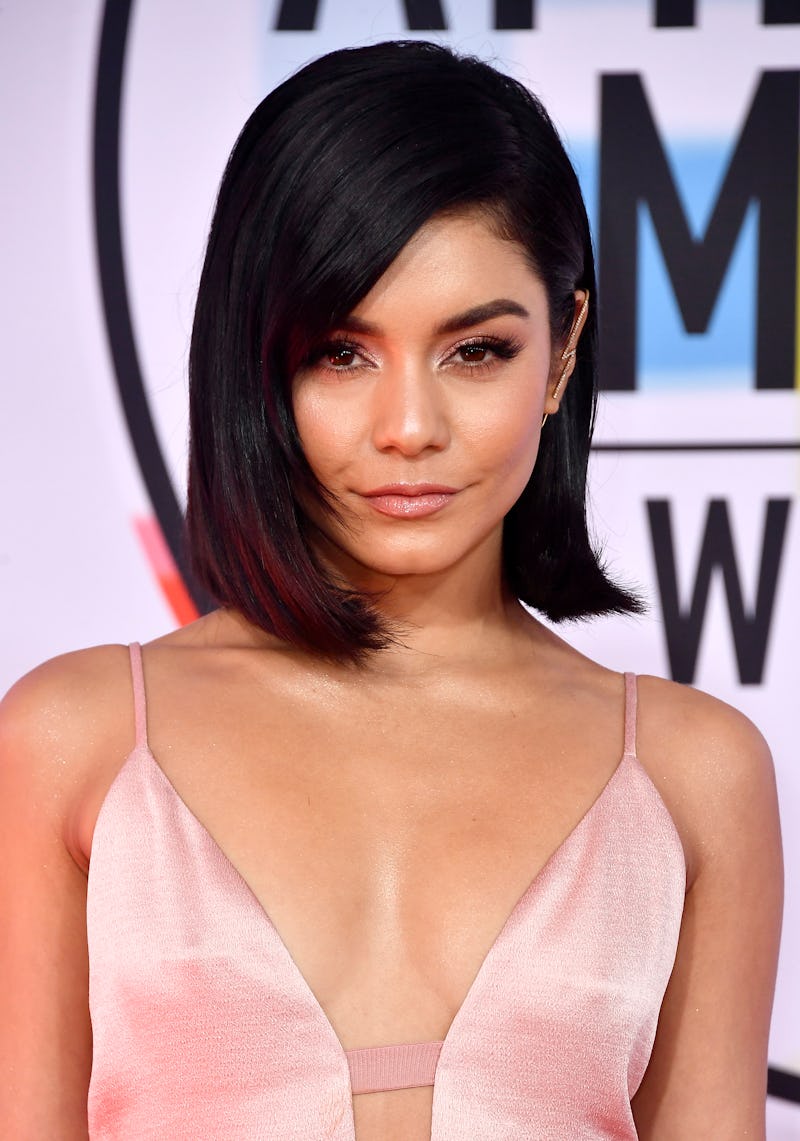 Frazer Harrison/Getty Images Entertainment/Getty Images
Hold onto your playbills, Broadway enthusiasts. Fox just released the cast list for Rent: Live!, according to a new report from Variety. As its title suggests, the special television event will be a special performance of Jonathan Larson's acclaimed Broadway musical. And, to no one's surprise, it looks like the network's upcoming production will have more than enough talent on-hand to bring this story to life for another go-round. So, what does the Rent: Live! cast roster actually look like?
According to Variety's report, published Monday, Oct. 29, the Rent: Live! cast will spotlight the stage-performing aptitudes of some pretty notable people, including Tinashe, Jordan Fisher, Brennin Hunt, Vanessa Hudgens, Kiersey Clemons, Brandon Victor Dixon, Valentina, and Mario. These eight actors and singers will round out the main cast for Rent: Live! when it airs on Sunday, Jan. 27, 2019.
That's right, Tinashe, a fierce singer-songwriter to boot, will reportedly star in Fox's forthcoming production. Per The Hollywood Reporter, Tinashe will play Mimi Marquez, a character described as "a dancer who struggles with addiction" by both Variety and THR's respective Monday reports. She'll take on the classic "Out Tonight" in the role, something fans are no doubt already looking forward to putting on their playlists.
Next up on the Rent: Live! casting lineup: Vanessa Hudgens, who fans know is something of a televised musical veteran, especially over at Fox. Back in 2016, Hudgens delivered a fun, emotional performance as Betty Rizzo in the network's similarly live, televised rendition of Grease. According to an official press release from Fox, Hudgens will play Maureen Johnson, "the outgoing performance artist who's not afraid to take on the establishment." The ever-boisterous, endlessly entertaining character was originally played by Idina Menzel, so it seems safe to say Hudgens has quite the inspiration to draw from — vocally and otherwise — in crafting her own version of Maureen for Fox's production.
Hunt and Clemons, for their parts, will play the respective love interests to Tinashe's Mimi and Hudgens' Maureen. As Fox's press release notes, Hunt will play Roger Davis, a struggling musician who enters into a semi-tumultuous romance with Mimi, pretty much from the get-go. Clemons, on the other hand, will play Joanne Jefferson, Maureen's extraordinarily Type A girlfriend, who also happens to be "an Ivy League-educated lawyer." And speaking of Maureen's significant others, Fisher will more or less narrate the production entirely as Maureen's ex Mark Cohen, an aspiring filmmaker who chronicles the lives of his friends from behind his camera lens.
Not long after the Rent: Live! cast list was released, Fisher took to Twitter Monday, Oct. 29, to express both excitement and gratitude about his role in the production. "What y'all don't know is that fourteen years ago, my ultimate dream ... was to be the first Mark Cohen of color," he tweeted, before adding, "That dream is about to be realized."
Per Fox's stellar cast list, Rent: Live! will also see performances from Dixon as Tom Collins and and Valentina as Angel Dumont Schunard. Rent fans know already that Collins and Angel's relationship doesn't come without its share of heartbreak, but that certainly doesn't make it any less thrilling to watch, or listen to. And, finally, Mario will take on the role of Benjamin Coffin III, nightmarish landlord (and former friend) to Mark and Roger.
If Fox's talent-packed cast list is any measure of what the eventual Rent: Live! performance will be like, then it seems most everyone with an appreciation for art, emotion, and/or great music (whether they're seasoned Rent fans or not) is probably going to want to see this.