Frankie Grande x YouCam Is Bringing Gender Neutral Beauty To The Masses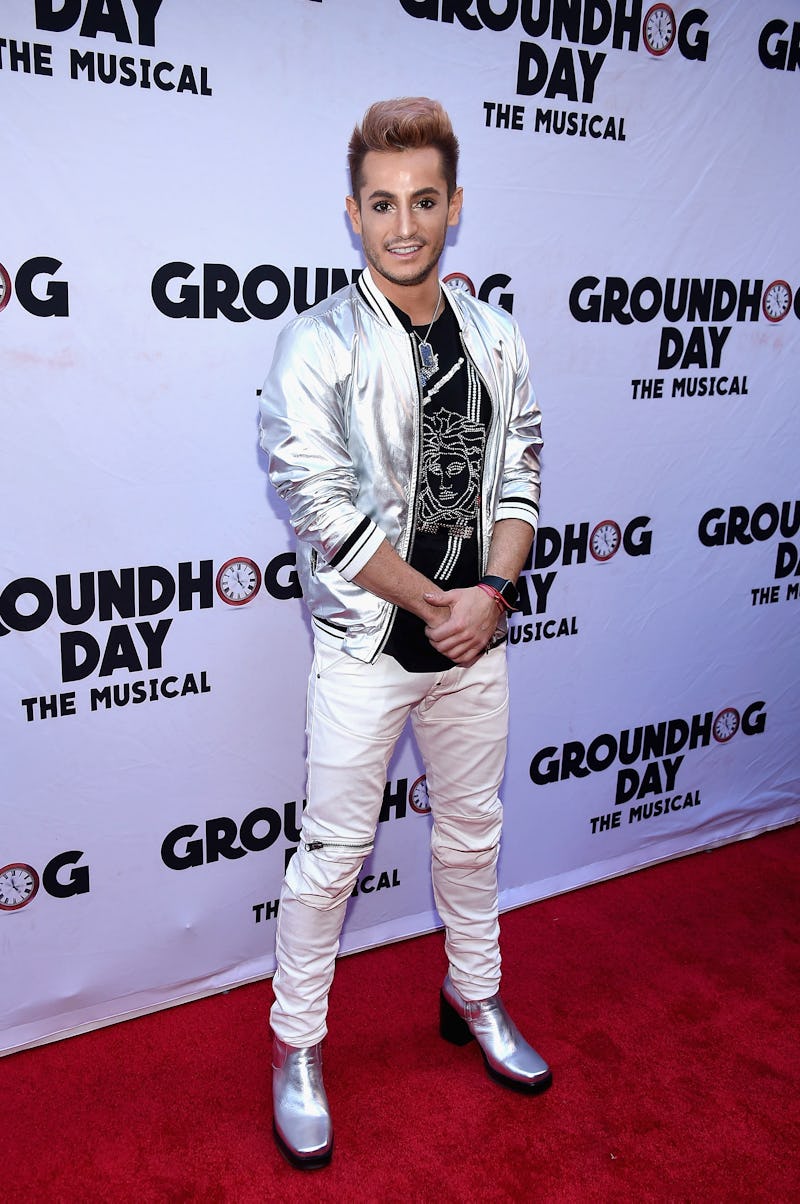 Dimitrios Kambouris/Getty Images Entertainment/Getty Images
For quite some time, little representation was given to men who loved makeup. That seems to be changing, though, with gurus like MannyMUA and James Charles landing major beauty brand campaigns. Now, Frankie Grande x YouCam is giving fans of both Grande and cosmetics a way to embrace gender neutral beauty and makeup in augmented reality thanks to the YouCam Makeup app.
What exactly is YouCam, though? The app allows users to experience makeup looks on themselves thanks to augmented reality. Users can use stock images inside the app or upload their own selfies to seamlessly apply makeup to their faces. It's basically a virtual wardrobe for your face. Now, the app has teamed up with Frankie Grande to give users the perfect makeup experience based off of Grande's look in his latest music video for "Queen" as well as some of his most signature looks.
If you're a fan of Grande, this is the perfect opportunity to embody his signature, glamorous rock n' roll style. From glitter to glow, Grande's collaboration with YouCam will allow users to get their very own Frankie Grande-inspired look, and they're completely gender neutral making them perfect for any gender to recreate and try on inside the app.
Grande even took to his Instagram account to celebrate the launch of his look inside the YouCam app. In the video posted to his social media, Grande showed just how incredible the YouCam app is by applying the look to his bare face. The result was a perfect match, and it's easy to see how the look can translate to other faces.
In the video, Grande even explains that his look makes him the first male to appear on the app. If you love the look, YouCam is encouraging users to upload their photos using Grande's makeup to social media using the hashtag #FrankieHeartsYouCam.
Of the launch, Gra"I am extremely excited to have one of my signature makeup looks featured on YouCam Makeup and to be the first male on the app! It is such an honor and brings us one step closer to the ultimate truth that makeup really is for everyone and knows no gender! Shine Bright everyone!"
If you want to try the Frankie Grande YouCam Makeup app look, you can download the app in the App Store and on Google Play. Now, it's time to get your glam on with Grande and YouCam.