'Frequency' Fans Will Love These Shows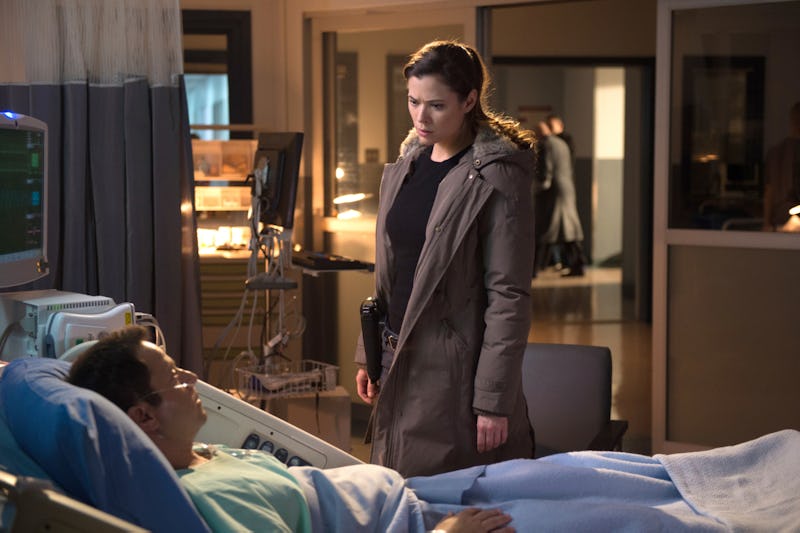 Diyah Pera/The CW
With the Season 1 finale on Jan. 25, and Raimy's quest to fix the timeline nearly complete, will the CW's Frequency return for Season 2? I have some bad news — it looks like Frequency's first season could be its last. According to Deadline, the CW decided to pass on ordering any additional episodes months ago, and while other networks or streaming services had a chance to rescue Frequency, unfortunately none chose to speak up and save the show in the intervening time. According to TVLine, if the CW decides to end the series, fans will get a little bit of closure with a scene wrapping up the storyline. But, that won't be in the form of an episode, but rather a "a 'tag' that would wrap things up and be posted on The CW's website," according to TVLine.
There is still a chance that high streaming numbers when the series becomes available on Netflix could prompt either the CW or Netflix to speak up and decide to pick it up for more episodes, but unless an announcement is made relatively soon after the season finale, it might be time for fans of the series to start looking for another procedural that will fill the void of the time-hopping drama.
Fortunately, it shouldn't be hard to find a replacement. As it turns out, both crime-solving procedurals and time-hopping TV series are very trendy right now, so there's plenty of options for a discerning Frequency fan to find another series that can help take its place.
Timeless
This is NBC's new series about a time-traveling group of heroes who go back in time to assure that the past leads to a positive future. Some of its fans include Leslie Jones and William Shatner, who both recently live-tweeted an episode to show their support.
Legends Of Tomorrow
While this series has dialed down its time-traveling, it does occasionally throw a bone to its origins by having the odd episode set during the Civil War, WWII, and plenty of other time periods. If what you'll miss most about Frequency is the network that airs it, look no further than this entry in the DCTVU.
Quantico
This procedural, about FBI trainees, has a similar dual timeline as Frequency. While the characters can't communicate with their past selves, or use time travel to stop terrorist attacks from happening, the structure of the show is the same, with the protagonists attempting to use their knowledge of the past to predict the future.
Doctor Who
This series is a classic. In every episode, the Doctor, an otherworldly being, travels through space and time solving mysteries and having adventures with his rotating cast of human companions.
This Is Us
Meanwhile, This Is Us is jumping through time by alternating views on a family of five who all share the same birthday. The kids swing between being unborn, nine years old, and in their 30s, so the parents' fate in modern day is a bit of a mystery. It's more of a family show than a procedural, but it does play with time in a novel way.
Westworld
SPOILERS AHEAD IN CASE YOU HAVEN'T WATCHED YET: This show's two timelines weren't confirmed until the final episode, but now it seems clear that, going forward, it will be using time as a means to confuse the audience, spur even more conspiracy theories, and even show two totally different versions of the same character.
Playing with timelines has become a go-to move for new series, so if Frequency fades out, there should be plenty of other series that you can watch instead.