The 5 Rom-Coms You Need To Read This Summer, According To Someone Who Writes Them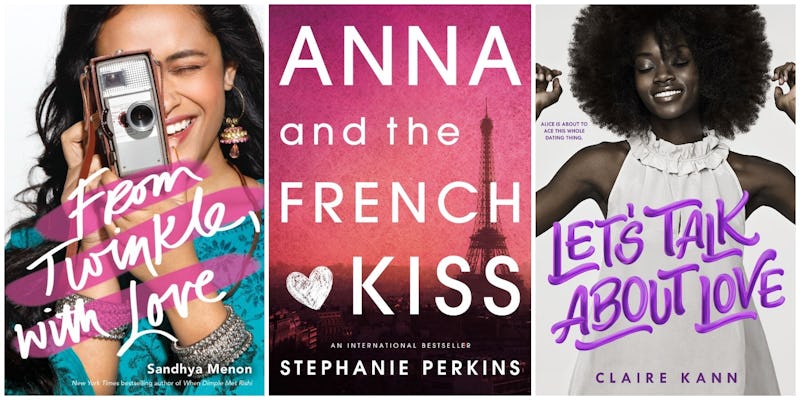 'Tis the season for rom-coms. The weather is warm, the sun is shining, and everyone is rocking the flirtiest items in their wardrobe. I don't know about you, but summer always takes me back to my teenage years — and that automatically makes me want to pick up a book about first love. Luckily, there are plenty of young adult rom-coms about the terrible, wonderful, exhilarating, terrifying process of falling in love for the first time. But which one should you read? I asked an expert: When Dimple Met Rishi author Sandhya Menon.
Menon knows a thing or two about swoon-worthy love stories. In her new novel, From Twinkle, With Love, an aspiring filmmaker, Twinkle, gets the opportunity of a lifetime when she's asked to direct a movie for an upcoming summer festival. As though this opportunity couldn't be any sweeter, the festival's organizer, Sahil Roy, happens to be the twin brother of Twinkle's forever crush, Neil. So when Twinkle starts receiving love letters from a mystery boy who goes only by "N," she's pretty sure that her entire life has finally fallen into place. There's only one itty bitty, teeny problem... she's fallen in love with Sahil.
From Twinkle With Love by Sandhya Menon, $17, Amazon
When you're finished with From Twinkle, With Love, you'll probably want to dive into a new rom-com immediately. Luckily, Sandhya Menon shared her five favorite YA romances with Bustle, for all your summer reading needs: