Gal Gadot Shared The Sweetest Moment With A 'Wonder Woman' Fan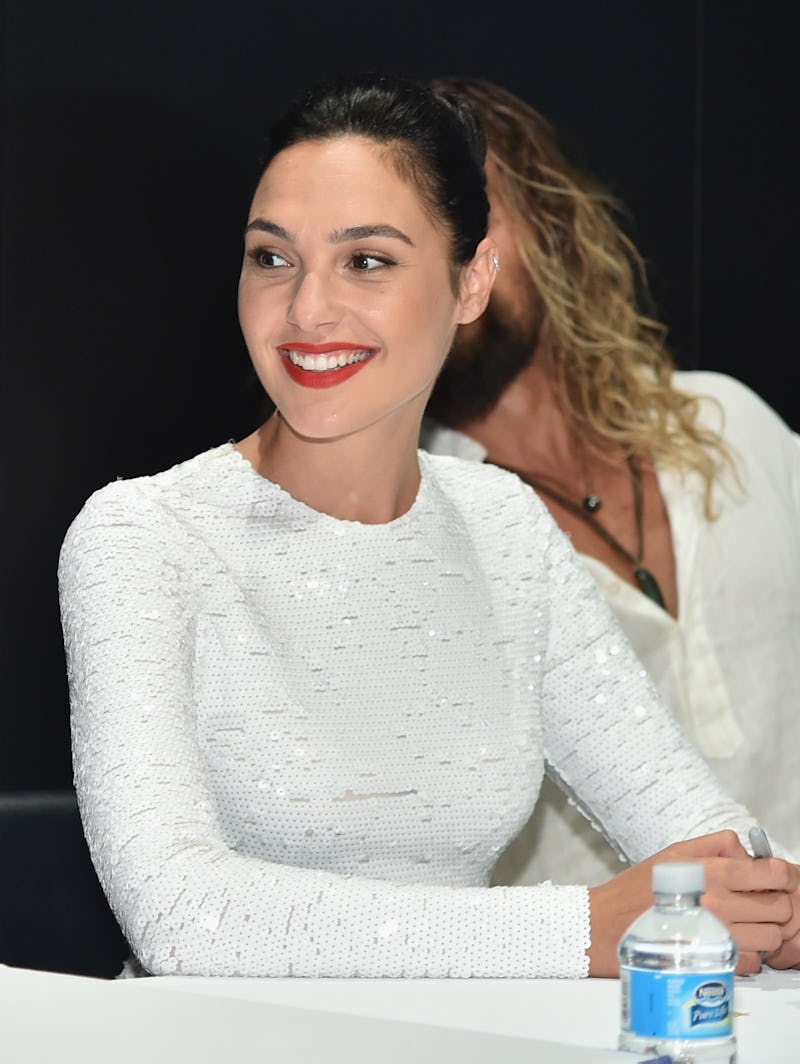 Mike Coppola/Getty Images Entertainment/Getty Images
Just over a month after the theatrical release of Wonder Woman, Gal Gadot is still proving why female representation in films is so important. The 32-year-old Gadot cheered up a young girl at Comic-Con on Saturday after the fan approached her and appeared to be crying. In a short clip of the exchange captured by Variety, the actor is sitting alongside Ben Affleck, Ezra Miller, and Jason Momoa as a guest on a panel for the new Justice League film when a young girl dressed as Wonder Woman approaches her teary-eyed.
Then, Gadot speaks to the young fan and offers her some words of encouragement. She appears to say, "Now we are friends so there's no reason to cry anymore, right? We are together!" according to Entertainment Tonight. Her Justice League co-star, Miller, listened in on the exchange before adding, "You're a warrior. I think the ability to let yourself cry is what makes you such a warrior. Come join the Justice League whenever you get ready!"
Her adorable moment with this young girl is just another reminder of why representation in television and film matters so much. Strong women are so underrepresented on both the big screen and the small screen, and it's amazing to know that Wonder Woman, starring Gadot, shattered box-office records on its opening weekend and can easily inspire young girls to begin to see how powerful women can be.
Luckily for this young fan and all the others out there, Wonder Woman will be back. Not only is the female warrior set to appear in Justice League, which hits theaters in November, but Warner Bros. just confirmed that a sequel to Wonder Woman is already being planned. Which means that, in terms of fans crying tears of joy, there will certainly be more where that came from.