'Wonder Woman' Fans Will Love These Adorable Anecdotes About Gal Gadot's Daughters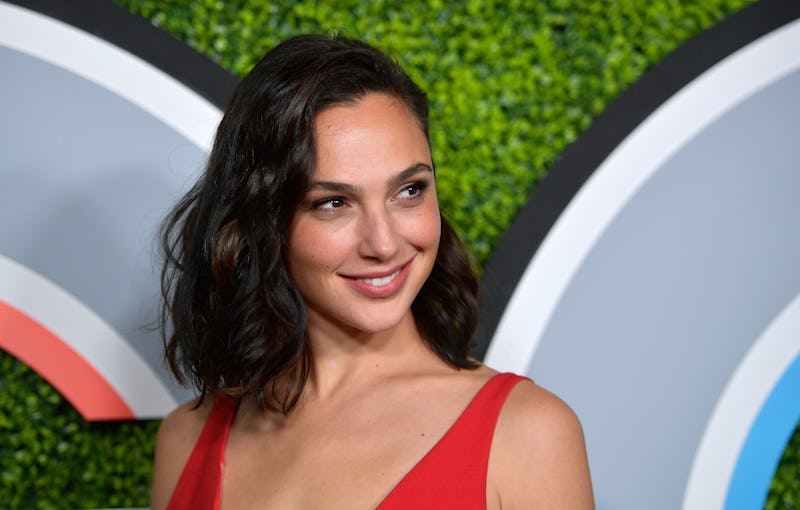 Matt Winkelmeyer/Getty Images Entertainment/Getty Images
In 2017, Gal Gadot was in two blockbuster films (Wonder Woman and Justice League), but the year was pretty big for the star off-screen as well. In March 2017, she welcomed her second daughter. That's right, Gadot is the mother of two kids — Maya and Alma. Gadot and her husband Yaron Versano's oldest daughter, Alma, is 5 years old, while their younger daugther, Alma, was born last year. Now, although she talks about her children quite a bit in interviews, Gadot seems to have made an effort to keep pictures of her children out of the media.
Interestingly, Gadot was actually pregnant with Maya during some of the re-shoots for Wonder Woman (director: Patty Jenkins). "It didn't hinder the process," Gadot explained to the Mirror, "I could still do the action stuff and the physical scenes. And now, it's nice to look at the movie and know that Maya is in the movie with me in some way. I love that." Gadots also teased that her daughter has an IMDb profile. "She has an entry on movie database IMDb," Gadot joked, "it took me years to get mine."
Now it's undeniably adorable the way that Gadot talks about her little girls, however, she's recently become more private about them. For example, a few years ago, Gadot would post photos of her kids on social media. Back in 2016, she shared a pic of herself and her daughter Alma to Instagram with a caption that read,
"This little lady has a beautiful soul, she surprises me everyday, I hope to always be able to brighten up her day like she does mine."
That photo has since been deleted, as were the rest of the photos on her Instagram feed that showed her daughters' faces. She has included them in photos shared to the social network, just not anything that shows their faces. For example, back in March, Gadot and Versano announced that Maya had been born with a shot of themselves and Alma looking down a hospital hallway. "And then we were four," Gadot captured the shot.
Gadot also left a shot of her and daughter Alma participating in what she called a family fun day. Although her face isn't in the pic, she seems to be wearing a princess dress while playing with Play-Doh.
It's understandable that as Gadot has become more famous and followed with her recent iconic superhero roles, she would choose to be more private about her children — especially considering how young her daughters are. However, that hasn't stopped the Wonder Woman (executive producer: Rebecca Steel Roven) star from talking about her little girls in interviews.
During an appearance on the Tonight Show Starring Jimmy Fallon, Gadot joked about how her daughter responds to people who mention her mother's role in the DC Extended Universe. "She's like the best thing ever," Gadot said of her older daughter, "but whenever people talk to me about Wonder Woman she completely takes the over the conversation." She went on to give a sweet impersonation of Alma, saying,
"Honestly, every woman is a Wonder Woman, my mom is just the biggest one because she does the movie."
You can check out the full interview below, and if you want to skip right to the part where she talks about Alma, then jump to around the two-and-a-half minute mark.
Gadot certainly seems to have an adorable family, and it's definitely her prerogative to keep them out of the spotlight. Still, that hasn't prevented her from sharing stories about her little girls, and from the sound of it, they already take after their mom's sense of humor.