Gal Gadot Thanks 'WW' Fans With A Heartfelt Video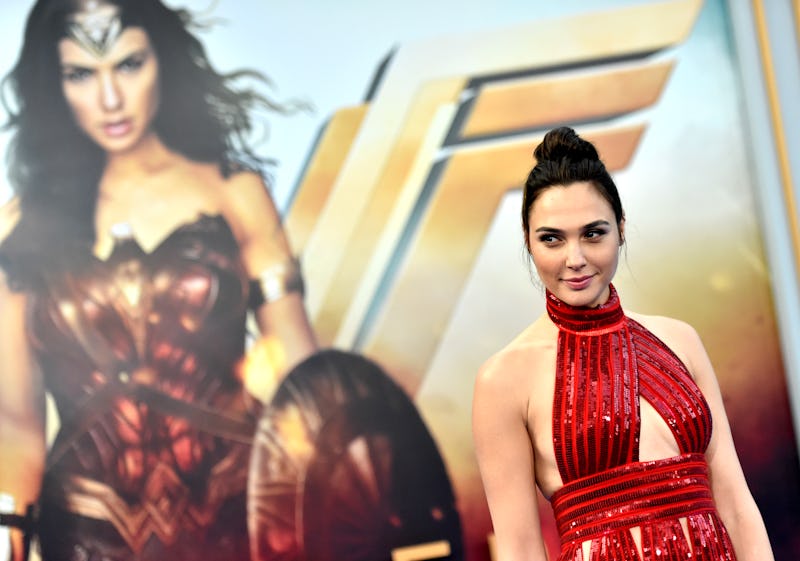 Frazer Harrison/Getty Images Entertainment/Getty Images
Prepare to fall even more in love with the woman who is probably your new favorite superhero. On Twitter, Gal Gadot said a big thank you to Wonder Woman fans around the world for making the movie a box office success over the weekend, proving she's as humble as her onscreen counterpart is heroic. Seriously, the actor's kind words would likely make even Diana Prince proud of kick-butt portrayer. The Wonder Woman star said,
"I just wanted to take a moment and thank you. Thank you for making this weekend the most amazing weekend and the craziest weekend I've ever had in my life. You made this movie what it is, and your love and support for this character and myself are not to be taken for granted."
The gracious star went on to send positive energy to all the fans for making Wonder Woman the country's number one film. As if that wasn't sweet enough, Gadot also said captioned her candid video with the phrase "thank you" in eight different languages. She truly seems like a class act, and her gratitude feels so sincere.
It took a long time to find someone to bring Wonder Woman to life on the big screen for a new generation, but I think the results were well worth the wait. Gadot embodies not only Diana's strength, but her kindness as well, and that's truly special in Hollywood.
Not only did she bring one of the most iconic female superheroes of all-time to life with grace, strength, and humor, but Gadot seems to possess similar traits off-screen. Even if she doesn't wear a cape in real life.