George R.R. Martin Bringing Nnedi Okorafor's "Who Fears Death" To TV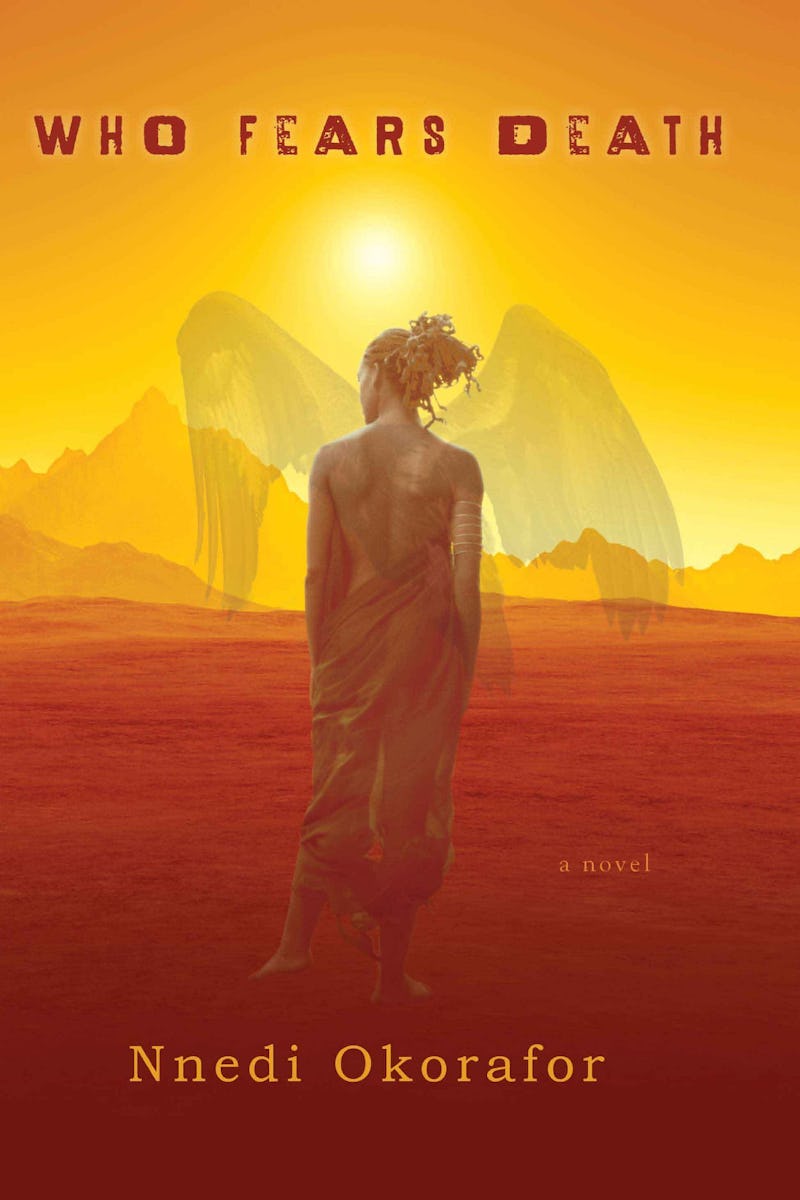 Rabid fans always desperate to know what George R.R. Martin is writing and working on next are going to be thrilled by the news that he is set to put on his producer's hat for a new HBO project. Author Nnedi Okorafor announced on her Twitter account that her celebrated fantasy book, Who Fears Death, has been optioned by HBO and is now in early development as a TV series with Game of Thrones author George R.R. Martin as an executive producer.
Who Fears Death, which was published in 2010, is a supernatural fantasy set in post-apocalyptic Africa. In a far future, post-nuclear-holocaust Africa, genocide plagues one region. The aggressors, the Nuru, have decided to follow the Great Book and exterminate the Okeke. But when the only surviving member of a slain Okeke village is brutally raped, she manages to escape, wandering farther into the desert. She gives birth to a baby girl with hair and skin the color of sand and instinctively knows that her daughter is different. She names her daughter Onyesonwu, which means "who fears death?" in an ancient African tongue.
Reared under the tutelage of a mysterious and traditional shaman, Onyesonwu discovers her magical destiny — to end the genocide of her people. The journey to fulfill her destiny will force her to grapple with nature, tradition, history, true love, the spiritual mysteries of her culture... and eventually death itself.
The book has long been celebrated not only for its choice of a female "chosen one" narrative in adult fantasy (where men are the main characters, and sometimes, only characters with any real stake in the action) but for utilizing African folklore and culture in its world-building. And while Who Fears Death is definitely a very different story from Martin's beloved Game of Thrones, we're beyond psyched to imagine the same incredible production value, unbelievable storytelling, and fan frenzy that GoT inspires, being used to share a story about PoC, and especially WoC, at a hugely influential network like HBO. We'll be eagerly awaiting more news about this one.