Ginger Spice Wrote A Song In Honor Of George Michael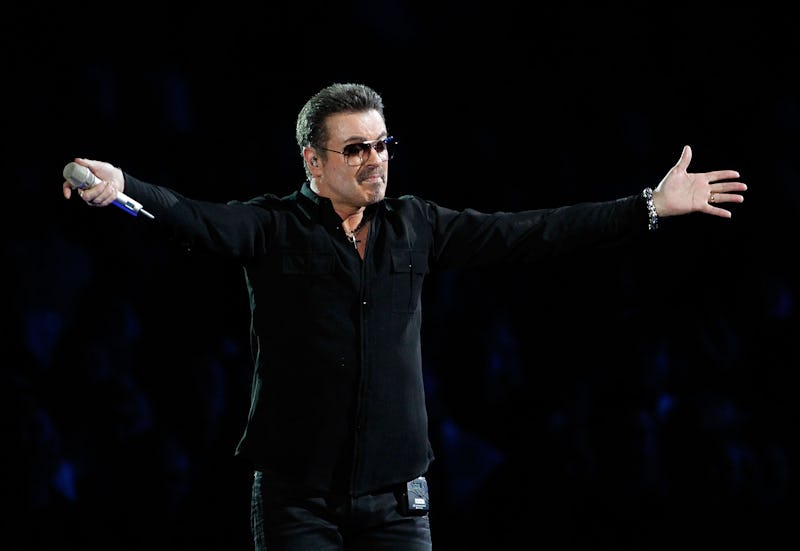 Paul Kane/Getty Images Entertainment/Getty Images
Ginger Spice has something new in store for us, and it sounds like my tear ducts are in for it. In an interview with ITV's Lorraine, Geri Horner announced that she will release a George Michael tribute song titled "Angels In Chains" in honor of her longtime friend. The Spice Girl told Lorraine presenter Dan Wootton that the track she penned after the pop icon passed away will be out next Friday. This will be Horner's first single since releasing "Half of Me" in Australia in 2013, and her first UK single since 2005's "Desire." The proceeds from "Angels In Chains" will go to Childline, an organization important to Michael.
"I wrote these songs out, five of them, but one of them I wrote because George had died on Christmas Day, and I just didn't know what to do because I'm not his immediate family," Horner explained to Wootton. "I was a fan and I was a friend, and he had such an impact on my life. I didn't know what to with my feelings. It was a unique relationship, so I just wrote a song. I wrote these lyrics down and a bit of a melody and submitted it to the record company, and they went, 'We want to release that.'"
You can watch the interview below.
Horner also let Wootton hear the recording before its debut. In his column for The Sun, Wootton called "Angels In Chains" a "poignant, emotional but ultimately uplifting tribute to the legendary singer, which includes references to some of his most famous songs ­including 'Faith' and 'Freedom.'"
Oh, my tear ducts won't be the only ones going through it. I'll be sure to let my eyeballs, my eyelids, and my Kleenex box know that they'll be working overtime on June 23, too.