The Best Way To Honor George Michael Is To Donate…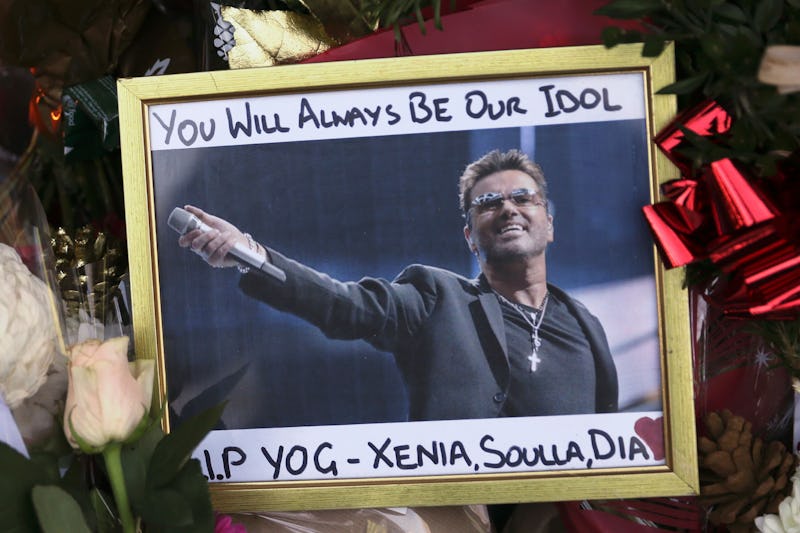 DANIEL LEAL-OLIVAS/AFP/Getty Images
As remembrances poured in for George Michael, the Wham! singer who passed away from heart failure on Christmas, it became immediately clear that his legacy will be marked for his charitable contributions. As fans mourned Michael's death British charities spoke up to remind them that he did a lot of good for other people. So the perfect way to honor George Michael's legacy is through donating to Terrence Higgins Trust, one of the many charities that he supported.
The Terrence Higgins Trust is a UK-based organization that campaigns for equality for people who are living with HIV, and describes itself as the "largest voluntary sector provider of HIV and sexual health services in the UK." On its site, the charity provides a listing of testing clinics and resources, and it does significant fundraising to try to end the transmission of HIV and better the lives of people who are living with the illness.
The Guardian notes that Michael was a "passionate supporter" of the charity, and certainly the cause was close to his heart. Michael lost his partner, designer Anselmo Feleppa, to an AIDS-related illness in 1993, and has talked about the depression that he suffered after Feleppa's death.
Jane Barron, who works for the Terrence Higgins trust, spoke highly of Michael's generosity. "We are so saddened by the loss of George Michael," Barron said, according to Metro. "George also often thought of us to kindly donate experiences and gifts that were used to raise vital funds to help us support people living with HIV." She also added that the charity, along with others, received the royalties from a duet Michael recorded with Elton John in 1991 of John's hit "Don't Let The Sun Go Down On Me."
You can donate to the Terrence Higgins Trust by giving a one-off donation or a committing to a recurring donation on its site. It's a perfect way to honor the legacy of a man who made giant contributions to the charity, largely keeping his donations quiet.
In addition to the Terrence Higgins Trust, Michael also gave millions to Childline, which offers phone counseling to young people. The royalties from his 1996 song "Jesus To A Child" went to the charity. He was also involved in Macmillan Cancer Support. Michael was a quiet philanthropist for many years, and hopefully he will be remembered as much for his good deeds as he will be for his artistry.