Gia Giudice's Prom Photos Are Stunning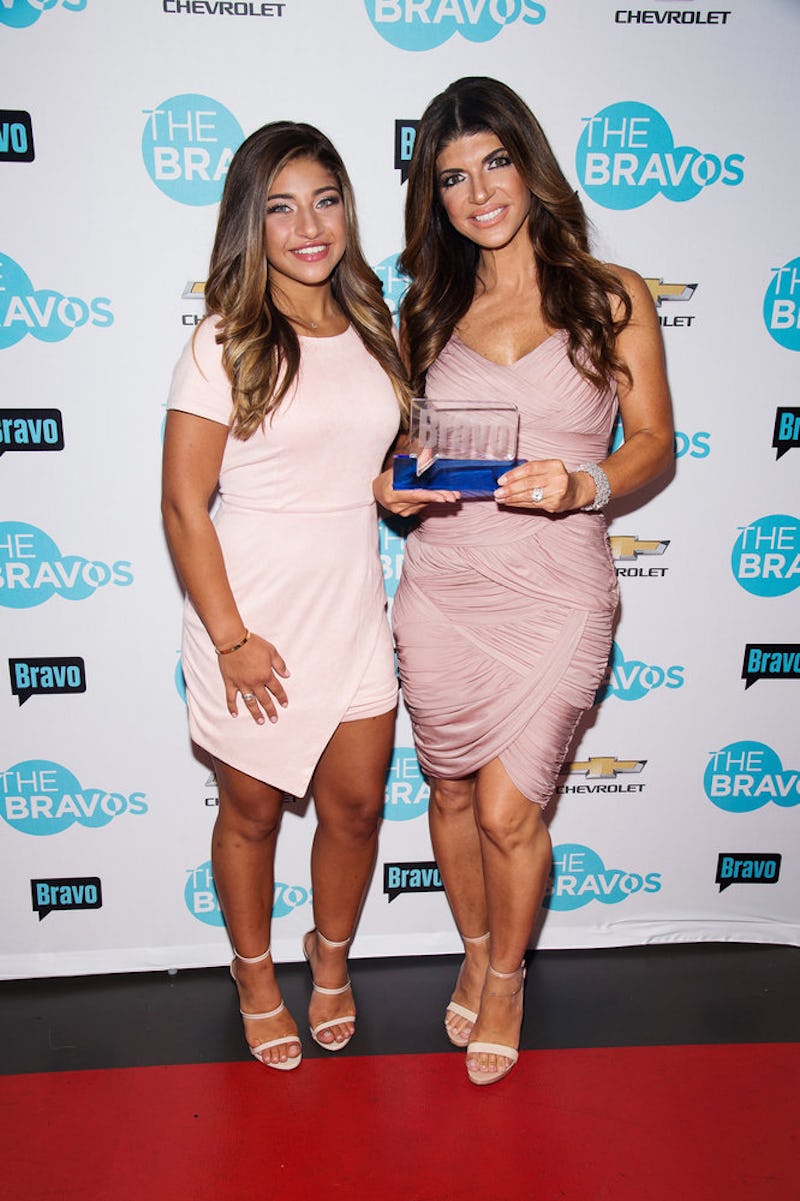 Charles Sykes/Bravo
Time sure does fly. On Thursday, Teresa Giudice shared photos on Instagram of Gia Giudice going to prom. I repeat, Gia attended prom. How can that be? The 16-year-old keeps growing up more and more every time I see a new photo of her on social media. I can only imagine how Teresa feels about her eldest daughter turning into a beautiful young woman. I'm sure she is beyond proud.
As you can see below, Gia donned a gorgeous light purple floor-length dress for her very first prom. It is truly stunning. Also, let's take a moment to discuss how Teresa and Gia are pretty much the same person. Seriously, they look like twins. Gia definitely is her mother's daughter. "My baby Gia is going to Prom with her Adorable handsome BF Nick!" Teresa captioned one of the images. "Love them to pieces! Here we go! #Prom2017 #mybabyisgrowingup." She certainly is growing up.
In January, Gia celebrated her 16th birthday, which also made me feel ancient. I'm sure my fellow Real Housewives of New Jersey fans echo my sentiment. It only seems like yesterday that Bravo viewers were watching Gia as a little girl giving her parents' attitude and making a name for herself. Now, she's going to one of the biggest high school dances of the year.
Check out the photos for yourself and get ready to feel old.
Getting Ready
What cute sisters.
Twins
I told you they are the same person.
All Ready To Go
Her dress is flawless.
Posing With Friends
Here's hoping they had fun.
Prom Pose
Gia and her boyfriend aced the quintessential prom pose.
Next thing you know, Gia will be graduating high school and off to college. Please, someone stop time for just a little bit.