Gigi's Sweet Birthday Shoutout to Zayn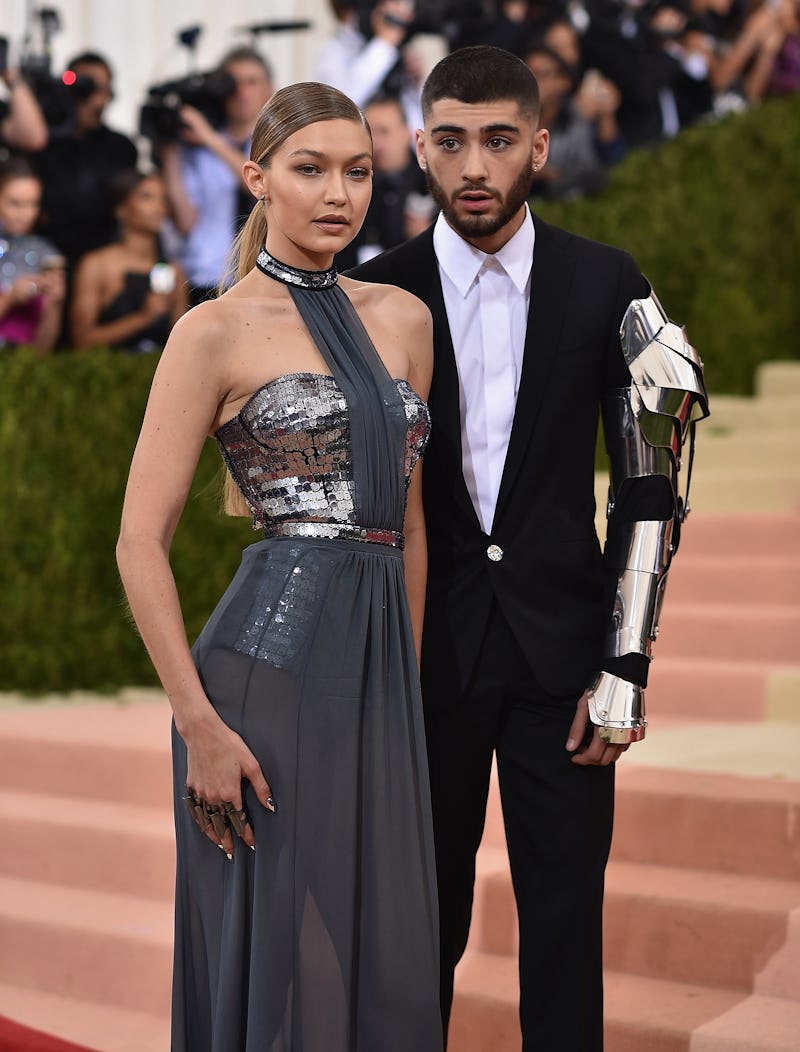 Dimitrios Kambouris/Getty Images Entertainment/Getty Images
Real talk: Why is it that Gigi Hadid and Zayn Malik are easily the premier celeb couple out there right now? It's a rhetorical question of course, because one only needs to look at their stunning good looks, crazy success, and super sweet support for one another to know the answer to that query. Needless to say, Hadid's birthday shoutout to Malik proves that their love is as strong as ever. These two just keep getting better and better, if that's even possible.
"happy birthday my handsome! so lucky to know and love a soul like yours," the model captioned the black and white shot of Malik looking pensive. (The One Direction singer's 24th birthday is on Jan. 12.) "wishing you the best year ever!!!"
I love how these two declare their love for one another because it's meaningful, sweet, and romantic — it's not an over-the-top, in-your-face, look-at-how-amazing-our-relationship-is kinda brag. It's just genuine. And it's not just shown through birthday Instagrams, either. In fact, one of my all-time favorite #Zigi moments was when Hadid so eloquently and lovingly supported Malik when he revealed his intense struggle with anxiety. It's times like that, coupled with the sweet birthday 'grams, that really prove that their relationship is one that is here to stay.
There may have been a tiny rough patch last summer — remember that .05 seconds it was reported that they broke up? — but I'm willing to bet that there will be another birthday 'gram for Malik this time next year. And in a culture where celeb breakups are common AF, it's a lofty goal for sure. But if anyone can do it, Zigi can.