Netflix's 'Girlboss' Finally Has A Premiere Date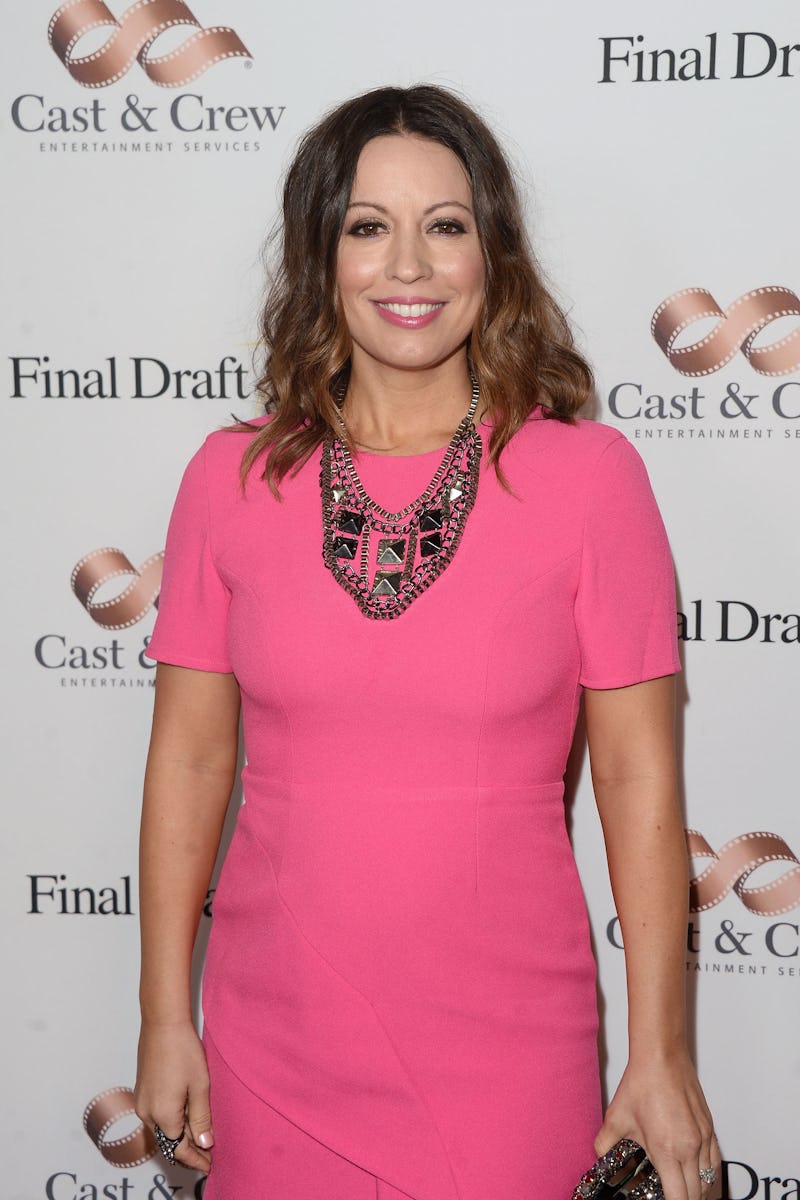 Matt Winkelmeyer/Getty Images Entertainment/Getty Images
The highly anticipated Netflix series based on Nasty Gal Founder Sophia Amoruso's best-selling book #Girlboss finally (finally!) has a debut date. Girlboss will premiere on April 21, 2017. Mark your calendars now and plan on getting some snacks together for marathon-induced hibernation — aka not leaving your apartment until you've devoured the full season. Shortly before the date was announced, Girlboss showrunner Kay Cannon spoke at a Netflix Creative panel and discussed the obstacles she faced on the way to getting Girlboss on TV.
Before you ask a silly question, like "who is Kay Cannon?" trust me, you already know her work. Cannon was a writer and producer for 30 Rock and New Girl (she also had small roles on both shows) and wrote and co-produced Pitch Perfect. Needless to say, Girlboss is in amazing hands, and I can't be the only one counting down the days until April 21. However, it wasn't so easy for veteran Cannon to get this girl power-fueled show off the ground.
At the Netflix Creatives panel, Cannon explained that she was "zero for four" when it came to pitching the show to broadcast networks. She said she felt the young female demographic was "being under appreciated," until she came to Netflix. There, an executive actually told her, "If this is for a young female demographic, say that in your pitch. We want that ... we're seeking that." With the streaming service on board, Girlboss was officially a go, and you can check out the series' first teaser below.
When production first started, Cannon recalled, she kept introducing herself to everyone on set as "Kay Cannon, showrunner." Why? "Crews aren't necessarily used to seeing a woman in charge," she said. "I have a show called Girlboss and I was actually living my own Girlboss dreams and finally getting to be the boss."
In front of the camera, Britt Robertson will play Sophia, "a rebellious, broke anarchist who refuses to grow up," according to Variety. Her passion for selling vintage clothes online leads her to becoming an "unlikely businesswoman." Of course, Sophia will deal with the challenges that accompany being a #girlboss, both personally and professionally, and it's reassuring to know that a real #girlboss is running things behind the scenes. We'll see all of Cannon's hard work pay off when Girlboss hits Netflix on April 21.