Wanna Be An Author? Here's Why You Should Give NaNoWriMo A Shot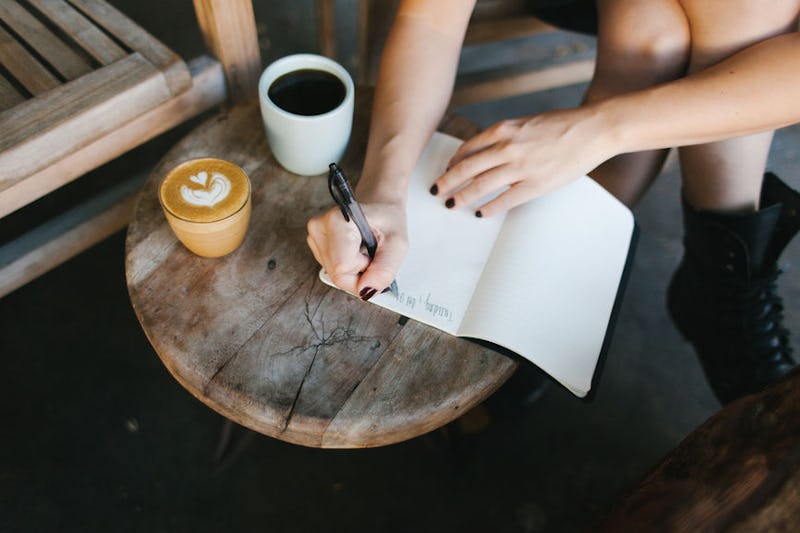 Caleb Thal/Stocksy
I've actually lost count of the number of times I've "lost" NaNoWriMo For WriMo newbies, that collection of letters stands for National Novel Writing Month, when during month of November, novelist hopefuls commit to writing 1,667 words a day, or 50,000 words over 30 days. I've "lost" at least seven times. One year, the number of words I submitted to NaNoWriMo was somewhere in the ballpark of 53. That's words, not pages. I couldn't tell you how I otherwise spent my time that month, but there it is. If there were a record for NaNoWriMo losses, I'd definitely be in the running.
Still, there's just something I love about National Novel Writing Month. And there are plenty of reasons to attempt NaNoWriMo — even if you've lost as epically, and repeatedly, as I have. After racking up so many failed novel writing attempts (or even just one) signing up for NaNoWriMo again might seem like an exercise in futility, sure. But there's just something about the blank page, the sense of possibility, the monumental commitment of drafting a novel in such a short period of time. Maybe it's the writer in me, but the sheer thrill of trying to "win" (aka: write 50,000 words) is worth the losing.
So, here are 13 great reasons to give NaNoWriMo a shot this year — whether you're a seasoned WriMo who has never won before, or a brand-new participant looking for the perfect excuse to totally transform your writing life.