The Author Of 'Gone Girl' Is Writing A TV Show For Amazon & It Sounds SO Creepy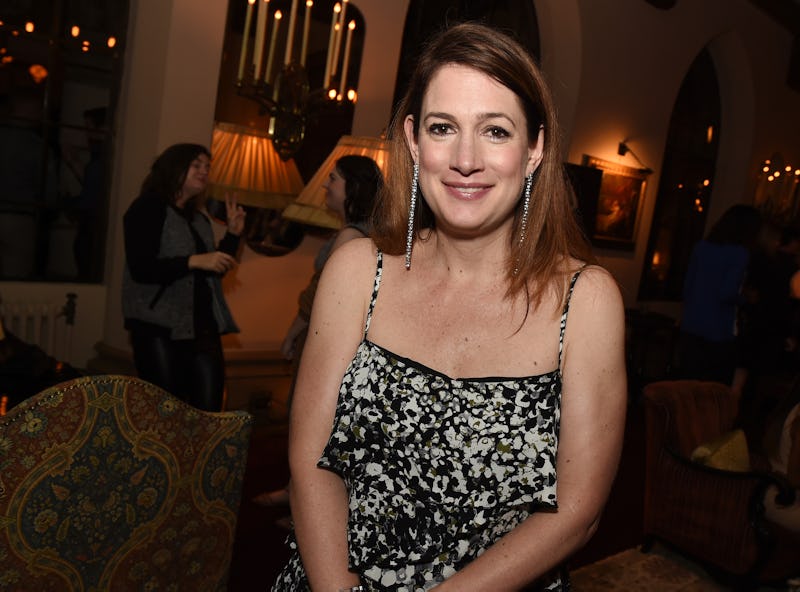 Kevin Winter/Getty Images Entertainment/Getty Images
A cult hit in the U.K., Utopia is finally coming across the pond, thanks to a deal secured by Amazon. Gone Girl author Gillian Flynn will write the U.S. series, which will begin with a nine-episode first season. Another series, Sharp Objects, based on Flynn's 2006 novel of the same name, is set to air this summer on HBO.
Utopia premiered on Channel 4 and ran for two seasons in 2013 and 2014. The series centers on people who land on the radar of a mysterious group, The Network, after they find a manuscript that appears to be the second part of a graphic novel titled The Utopia Experiments. According to legend, the original Utopia Experiments predicted a number of global catastrophes, but The Network targets anyone who ventures too close. Now, hunted by the shadowy organization, the people in possession of the second Utopia manuscript must cut all ties and hit the road if they want to survive.
In spite of the cult following it garnered, Utopia did not live to see a third season. Speaking with Den of Geek at the time of the series' cancellation, a Channel 4 spokesperson said:
Utopia is truly channel-defining: strikingly original, powered by Dennis Kelly's extraordinary voice and brought to life in all its technicolor glory through Marc Munden's undeniable creative flair and vision, the team at Kudos delivered a series which has achieved fervent cult status over two brilliantly warped and nail-biting series. It also has the honour of ensuring audiences will never look at a spoon in the same way again. It's always painful to say goodbye to shows we love, but it's a necessary part of being able to commission new drama, a raft of which are launching on the channel throughout 2015.
At the time of Utopia's cancellation in the U.K., HBO was set to bring its own version of the series to U.S. audiences, with Flynn and David Fincher attached to write and direct, respectively. Plans to create the HBO pilot fell flat due to budgetary conflict between Fincher and network executives, however.
Three years later, Flynn is still attached to write the U.S. version of Utopia, but now she's working with Amazon to bring the conspiracy-heavy TV show to American audiences. In a statement published by The Muse, Flynn said: "Utopia is pure creative catnip to me. Dennis Kelly's show blew my mind, and he has been so incredibly generous in letting me crack open his world and play around in it and make it my own weird, wild place. Utopia is all about exploring resonant issues within dark, twisted storytelling — it's a series that's urgent and current and a little holy-crap!, but a hell of a lot of a fun."
No release date for Amazon's Utopia has been released at the time of this writing. Sharp Objects airs this summer on HBO.