Google Is Shutting Down Google Plus After Private User Data Was Exposed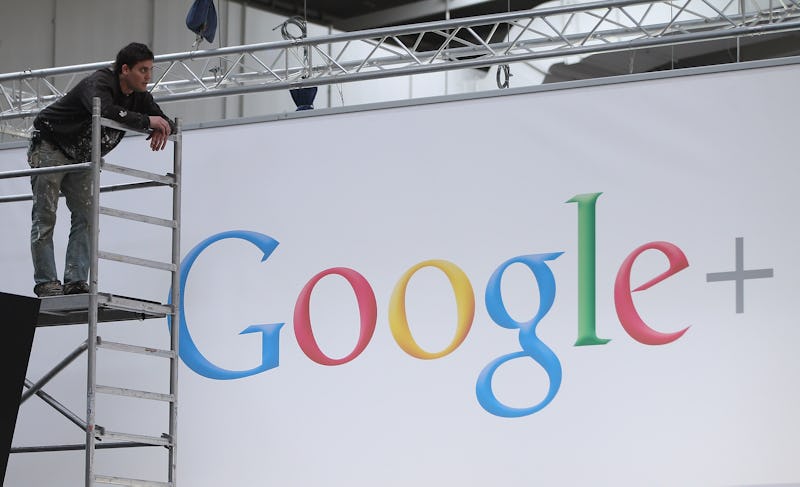 Sean Gallup/Getty Images News/Getty Images
In a third-party review of its security and privacy controls dubbed Project Strobe, Google announced today on its blog that it will shut down Google+ after discovering that private user information may have been made public. The review revealed that a bug in the software allowed apps access to profile fields that were not marked as public, though Google said that there is no evidence that any profile data was misused. While the data exposure was minimal, and was reportedly limited to names, email addresses, occupation, gender, and age, Google said that the low adoption rate of Google+ also played a factor in the tech giant's decisions to discontinue the service.
"The review did highlight the significant challenges in creating and maintaining a successful Google+ that meets consumers' expectations," Google Fellow and Vice President of Engineering Ben Smith wrote in the announcement. "Given these challenges and the very low usage of the consumer version of Google+, we decided to sunset the consumer version of Google+." Those who did get on the Google+ train will have 10 months to transition away from it, during which time they will be provided with information about how to migrate their data. The death of Google+ only applies to individuals as Smith noted that the product is better suited for businesses and will continue in that form.
Launched in 2011, Google+ was touted as an expansive social-networking platform that allowed more options for engagement than other social-media sites. However, it seems that people never quite got around to using it as much as its peers. If you have a Google+ profile but have never posted anything, you're in the majority. A 2015 study revealed that 90 percent of those with Google+ profiles have never made a single post. In his announcement, Smith revealed that those who do engage with Google+ typically do so for less than five seconds. This, coupled with the challenges of keeping the platform secure, was cited as the main reason for its exit from Google's product suite.
Additionally, Smith said that in the wake of the data breach, Google is stepping up its security for all apps that ask for access to user data. "Going forward, consumers will get more fine-grained control over what account data they choose to share with each app. Instead of seeing all requested permissions in a single screen, apps will have to show you each requested permission, one at a time, within its own dialog box," Smith explained. "For example, if a developer requests access to both calendar entries and Drive documents, you will be able to choose to share one but not the other."
If you do have an active and thriving Google+ account, Smith said the data breach does not include "any other data you may have posted or connected to Google+ or any other service, like Google+ posts, messages, Google account data, phone numbers, or G Suite content." Stay tuned for more details in the coming months about winding down your account and migrating your data.
RIP Google+; I'm sorry I didn't get to know you better.