Google Just Launched A New Tool To Help You Make Your Morning Routine More Sustainable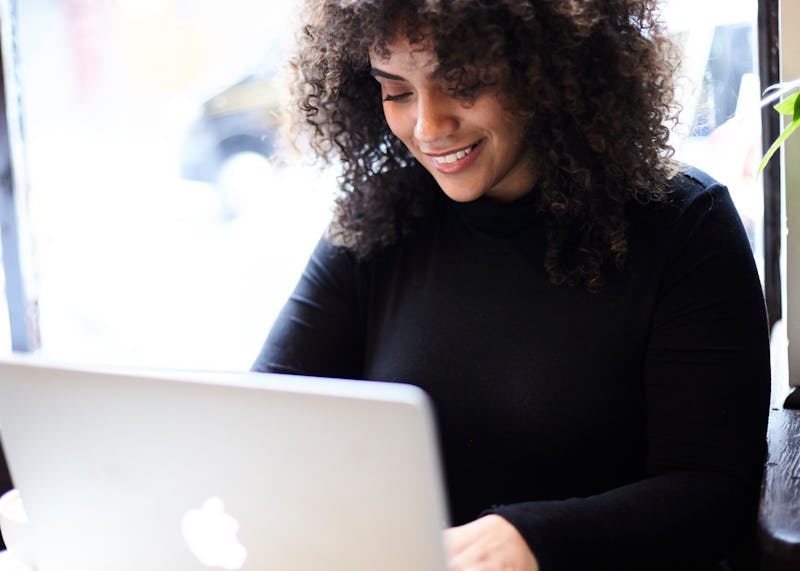 Hannah Burton/Bustle
As it turns out, those extra five minute in the shower every morning, or throwing out a couple of overripe bananas at the end of the week, has more of impact than you might think. Google's new Your Plan, Your Planet interactive tool can help you can learn which habits you might want to shore up in order to reduce waste and save energy.
The new Google feature rolls out in partnership with the California Academy of Sciences, and aims to promote greater awareness of how small, daily habits can make a huge difference for our environment. So, while seemingly small actions create more consequences than we might realize, the good news is, our actions really do matter — and there's a lot we can do to help create positive environmental change.
According to Google's 2017 environmental report, the United Nations (UN) predicts that by 2025, as much as two-thirds of the planet's population could be coping with droughts and water shortages. By upping our water efficiency efforts while rethinking how we deal with waste, we can help tip the scales in favor of greater environmental sustainability, per Google's report.
According a recent Google blog post, simple habits like using a dishwasher if you've got one (who knew that washing dishes by hand uses more water), freezing your leftovers to reduce food waste, and turning your water heater down a smidge, can significantly reduce your environmental footprint. Google further states via their blog that the greatest impact to our environment comes from three things: our food, water, and how much energy we use. When each of us commits to making some small but powerful changes in our day-to-day routines, we can all help make a big difference for the better.
Using the new tool, I discovered that by switching to a water smart shower head, I could help save up to 3,000 gallons of water a year. Also, by making sure that foods are stored in the right spots in the fridge, we can save up to two-thirds of the food we throw out from spoilage, according to data from the feature. You can test our your food storage savvy, and learn some ridiculously simple ways to majorly reduce food waste with this tool. And it's kind of fun to use, too. Win-win!
Moreover, per Google's blog post, food production accounts for more than two-thirds of our global energy use, and about 25 percent of CO2 emissions. Scientific American also reports that by reducing the amount of food wasted on a global scale, we could significantly slash our energy consumption. When we throw food out, that's a lot of resources wasted. Your Plan, Your Planet shows us the big picture of how much energy we're actually using and wasting every day, and offers simple yet smart ways to seriously lessen that impact.
If anything the new Google tool is ultimately encouraging: While environmental statistics can feel overwhelming to process, it's helpful to remember that we can each make a difference. By committing to some simple shifts in our daily habits, we can help create change for the better.