'Bake Off's Nadiya Hussain Shares Her Panic Disorder Online For This Vital Reason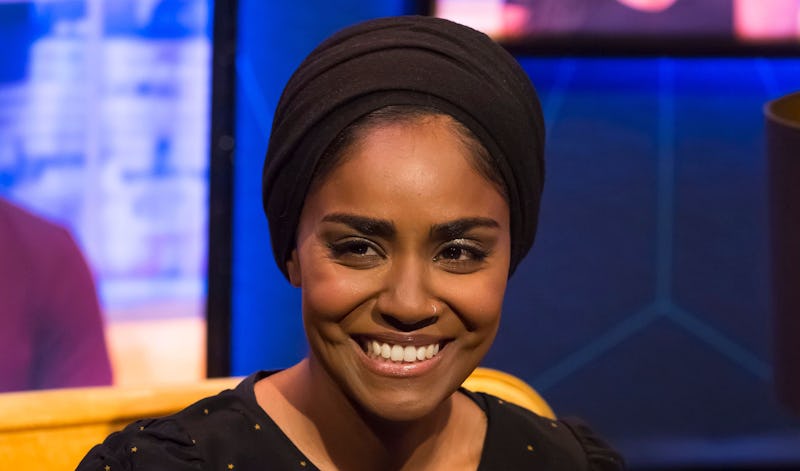 Brian J Ritchie/Hotsauce/Shutterstock
On Instagram earlier this week, the Great British Bake Off's Nadiya Hussain shared the aftermath of a panic attack. "It was so bad I couldn't even wash myself last night, and [my husband] Abdal had to help me wash, and get me to bed," she said in the candid video. "I'm paying for it today. I feel tired, I feel like my body can't move, but I'm going to try to get up, move." Speaking to the Guardian, Hussain explained exactly what motivates her to discuss her panic disorder on social media: the prospect of helping other people.
"To anyone who doesn't know what [a panic attack] feels like or looks like, it's scary. I just wanted to share that," the Bake Off winner said in the video, which has received over 100,000 views as of today. "So if anyone's suffering, I get you." In the caption, she further detailed the shame attached to her panic disorder, writing that she subjects herself to judgement after each panic attack. "It was disgusting and embarrassing and I always feel sad and ashamed that I let it get me again," she wrote.
"But today is another day and I am going to try and do as many normal things as is physically possible," she continued. "So today I will bake, I will stay at home and enjoy being alive."
"I am not the kind of person who narrates every aspect of my life on social media; it's about posting things that are important to me," Hussain told the Guardian. One such thing? That she deals with panic disorder. "I know sharing that fact helped a lot of people," she said.
Appearing on the Jonathan Ross Show last night, as the Times reports, Hussain revealed that her husband pushed her to enter the Great British Bake Off. "I didn't do it because I wanted to," she told Ross. "I did it because I have got panic disorder and I really struggle, and my husband said, 'I really want you to go off and do something without us. You've spent eight, nine years with us, go off and do something.' I did it to humour him."
Her subsequent public profile hasn't been easy as a Muslim woman of colour, she explained. "It's really hard for me to be where I am and do what I do. Everything that could go wrong, can go wrong for me because I'm brown, and I'm a woman, and I'm a Muslim, so every time I try to do something there is always that element of, 'You have to prove yourself.'"
Hussain also shared another of her concerns about posting on social media: her children. "Whatever I put out there, my kids see, and I haven't always been able to explain to the kids why Mummy feels sad sometimes or why Mummy can't get out of bed," she said. "I have got everything — I've got three beautiful children, an amazing husband, what more could I want and what reason do I have to be sad? It's really hard to explain to children." What's more than apparent to her fans, however, is that she's doing vital, stigma-dispelling work.