Meredith's Love Life Is About To Get Complicated In 'Grey's Anatomy' Season 15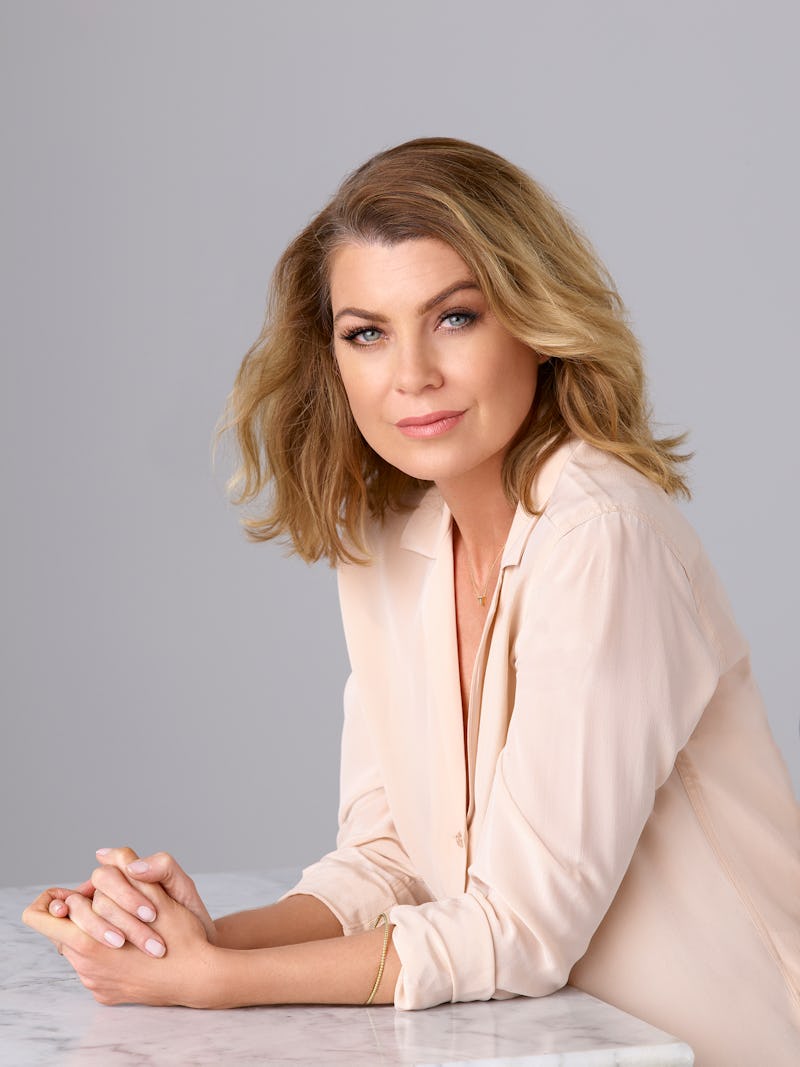 ABC
Meredith Grey has faced some impossible challenges during her time as both a medical intern and surgeon, but this upcoming fall she's about to embark on what could be her most difficult task yet: the wonderful world of dating. Derek Shepherd may have won over her heart all the way back in the series premiere, but now Meredith will find herself diving right back into the romance pool. So who will Meredith end up with on Grey's Anatomy? Season 15 is being called "the season of love," which suggests this doctor is about to meet the next big love of her life.
"I was really interested in seeing someone as beautiful and smart and funny and complex as Meredith actually have to put herself out there," showrunner Krista Vernoff told TVLine during a recent interview. "That's what she's doing this season, and it's something that somehow we've never really seen in 15 seasons of this show!" Meredith and Derek were an item and the show's endgame since pretty much day one, so the idea of Meredith moving on to someone else may not rub all viewers the right way. That's partially why the show has waited multiple seasons for Meredith to be ready for something like this to happen. It may have felt way too soon otherwise, plus it's relatable for those who have lost a significant other.
"That next great love doesn't just fall into your lap," Vernoff explained to TVLine, adding:
"One has to grieve, and then one has to move forward and then try a rebound relationship. Then one has to go out into the world with an open heart, and without jadedness or fear, and say, 'OK, universe. I'm looking. I'm available.' And they have to dip their toe back into the dating pool."
But just because it's been a while since Mer has been in the dating game, that doesn't mean you shouldn't expect her romantic encounters to be any less intense or passionate from what she had with Derek. "Life changes everybody," Vernoff tells the outlet. "But one thing that I've noticed is consistent in my family and friends is, no matter how old they are, romance can take you by surprise and sweep you up. My stepdad is in his 70s, and after he reconnected with an old flame a couple of years ago, he sat in my living room texting like he was a teenage girl."
So who will this person be? The Season 15 trailer shows a steamy hookup between Meredith and DeLuca, but TVLine has indicated in the past that Maggie's former flame won't be the one to ultimately win over Meredith's heart. In all likelihood, it'll probably end up being a completely new character, who will come into the picture later on in the season. "I can't tease who she will end up with," Vernoff stated to TVLine, "but I can say that it is going to be a joyful, funny, complicated journey to get there."
No one deserves a happy ending more than Dr. Grey, so let's hope she's able to get it once and for all.