Hailey's Pink Hair Will Inspire You To Do This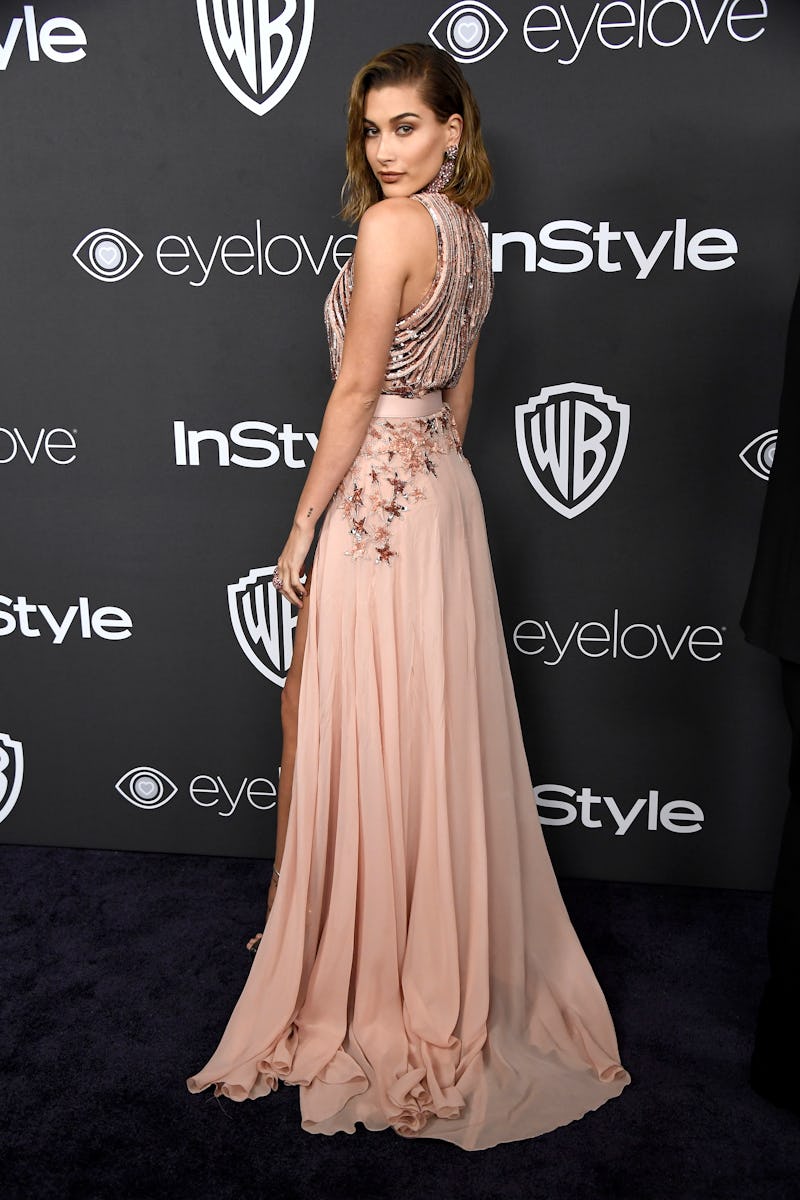 Frazer Harrison/Getty Images Entertainment/Getty Images
If you are not a fan of being matchy matchy with your makeup or of being facially monochromatic, allow a certain model to change your mind. Hailey Baldwin posted a photo with pink hair again. Whether or not this is a wig, a new dye job, or a throwback pic from when she went pink in the past, I'm loving it. This shot totally reminds me of when Kendall Jenner briefly went pink.
Not only does pink hair look amazing on Baldwin, thanks to the fact that the hue is multi-dimensional, with darker and lighter strands mixed throughout. But in this pic, Baldwin also matched her coif to her pouty pink lips! The result was uh-mazing.
It has such a slept in, IRL look! Baldwin's hot pink hair is her version of punk rock, too. The cut is shaggy and the texture is thick.
However, here's what's most striking. Notice she's not wearing much in the way of makeup other than the aforementioned, cotton candy pink lipstick and perhaps some highlighter. She really doesn't need to add any other product, because it's as though her powder pink follicles do the work of makeup products by adding a pop of color around her face.
See how a unique hair color can brighten up your entire visage and serve as a multi-tasker?
Seriously, doesn't the matching hair hue and lipstick just... work? Her hair color might have you running to your colorist or at the very least to Ulta to grab one of the Splat Hair Chalks. However, if you already have pink hair, you could grab a Koko K Lip Kit from Kylie Cosmetics in order to pull a Baldwin with your own look.
Baldwin only captioned the post with emojis, but her fans reacted with plenty of approval, hearts, and appreciation for this 'do hue.
Matching lips and hair, don't care.
Here is a pink-haired pic of Baldwin from a few months ago.
This caption accompanied her previous pink hair.
Baldwin posted this snap with shaggy, honey x golden strands recently. Whatever the case — real, faux, wig, new, or throwback— her pink hair looks amazing.
Images: Hailey Baldwin/Instagram (3); Courtesy of Kylie Cosmetics (1)