Hanky Panky's Anniversary Collection Pays Homage To Its Handkerchief Origins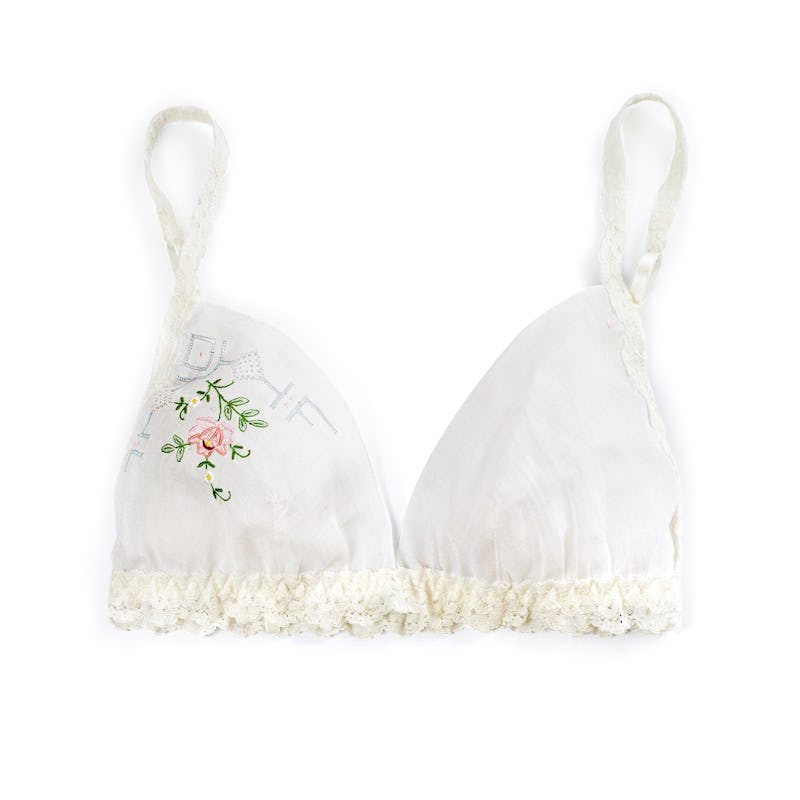 Hanky Panky
In the world of lingerie, there's one underwear brand that's as ubiquitous as a Starbucks on every city corner: Hanky Panky. You've definitely seen the pretty-packaged panty, rolled up and ready to go, but did you know that they've been around for almost half a century? Hanky Panky's 40th anniversary is being commemorated with two new collections that'll have you filling up your cart like crazy.
To celebrate the big 4-0, Hanky Panky co-founders Gale Epstein and Lida Orzeck threw a party with two surprises: the launch of a capsule collection and a collaboration with Dallas Shaw, a powerhouse illustrator who's worked with icons like Oscar de la Renta, Carolina Herrera, and Ralph Lauren, and with brands like Chanel, Victoria's Secret, and Target.
The capsule collection, which is reminiscent of Hanky Panky's early origins, will give you major throwback vibes. A little history here: back in the '70s, Epstein began making handmade lingerie sets for her friend Orzeck. Her first pieces were actually made of — wait for it — embroidered handkerchiefs (and this is where the iconic name "Hanky Panky" came from).
As a way to honor their origins, the capsule collection was born. With seven intimates styles modeled after the original designs, according to the press release, this collection shows how truly timeless the brand is.
The Hanky Panky Bralette, $64, Hanky Panky
A little embroidery goes a long way.
Hanky Panky Brazilian, $50, Hanky Panky
Is anything cuter than lace trimming?
Hanky Panky Sleep Set, $116, Hanky Panky
This set is both comfy and cute. A win-win.
Other items in the collection include a nightgown, bralette, cami, and more, all ranging from $42-$116. Bonus: every item in the collection is actually made in the United States.
If you're the colorful type, this anniversary has got something for you, too, thanks to the collaboration with fashion illustrator and lifestyle blogger Dallas Shaw.
Made up of Hanky Panky's best-selling styles (think: their original thongs and bralettes), the pieces feature an exclusive print of iconic lingerie silhouettes, all rendered in Shaw's watercolor style, according to the press release.
Hanky Panky x Dallas Shaw Boyshort, $39
Playful and pretty all at the same time.
Hanky Panky x Dallas Shaw Padded Bralette, $70
For ultimate comfort and support.
Hanky Panky x Dallas Shaw Chiffon Sleep Set, $118
Airy in feel, this set is perfect for hot summer nights.
Hanky Panky's 40th birthday bash was held on July 20 in New York's meatpacking district, where both collections were presented. If you're looking for a little lingerie pick me up — you know where to look!