Hannah B. Is Going Full Beast Mode In These New 'Bachelorette' Promos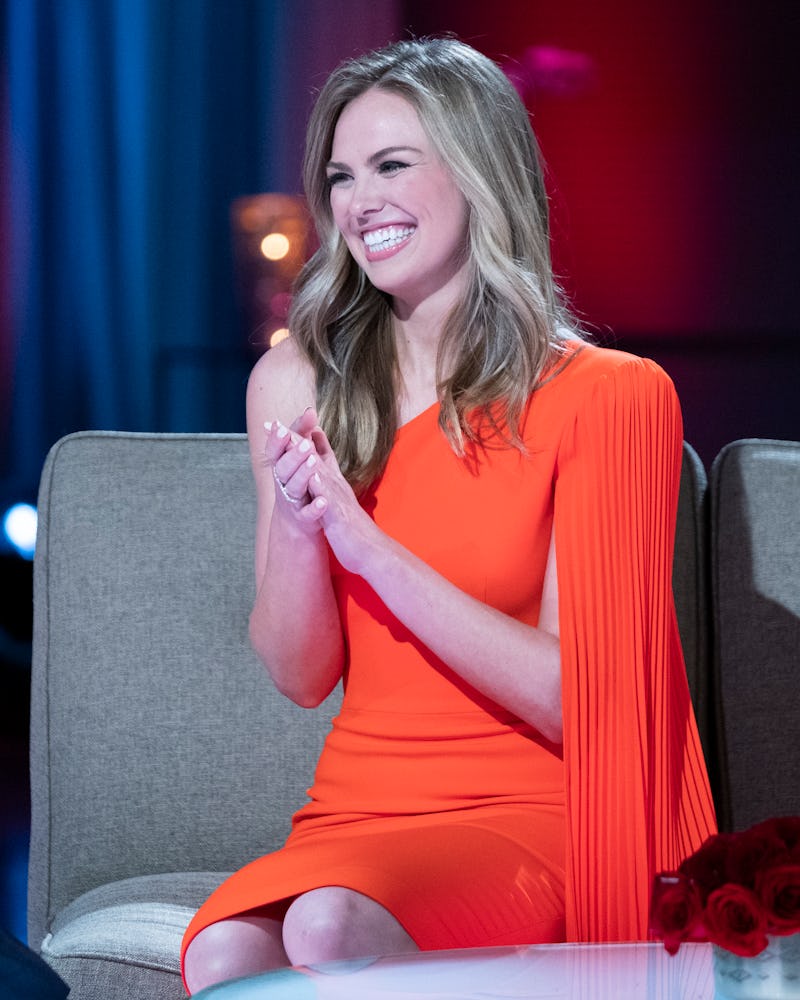 John Fleenor/ABC
The new season of The Bachelorette may still be a few weeks away, but that isn't stopping ABC from keeping fans pumped for all the fun and drama that's to come. And if Hannah B.'s new Bachelorette promos are any indication, Season 15 could end up being one of the most unforgettable installments in Bachelorette history. The network has unleashed multiple teasers, showing Hannah B. in all of her Bachelorette glory. And in case you were worried that her whole Beast schtick, which premiered on The Bachelor, wouldn't be incorporated into the show, think again. The Beast is back and ready to fall in love.
Hannah was first introduced to the franchise during Colton Underwood's season of The Bachelor, and was even chosen to be his first one-on-one date. However, the date took a rather awkward turn when Hannah was unable to come up with anything to say for them to toast to with their champagne. But her realness went on to make her all the more relatable to viewers, and while she didn't end up winning over Colton's heart in the end, she's more than ready to find her Mr. Right on The Bachelorette this season. And based on these promos, she isn't afraid to go after what she wants.
One promo, which was posted on the official Bachelorette Twitter account, dives a little into Hannah's Bachelor backstory and how her break up with Colton allowed her to reflect on her own self worth. "I will not allow myself to not feel chosen every single day," she stated to the camera. And now, starting on May 13, she'll be the one doing the choosing. Most of the snippets shown throughout the clips focus on the season premiere cocktail party when all the men step out of the limo and introduce themselves. "I'm seriously really, really into you," one guy tells her during a private conversation.
However, make no mistake — Hannah B.'s inner-Beast is not to be tamed and she has no qualms about calling the men out if necessary or taking them aside to talk (for good or bad reasons). But honestly, would we really want it any other way?
The other promo, which was exclusively provided by E! News has yet to make its way over to YouTube, but can be viewed right here. The format is slightly different for this one, choosing to hone in on the play on words of Hannah B.'s name ("Hannah B. gorgeous. Hannah B. honest. Hannah B. fun. Hannah B. ready." You get the gist.) A few of her suitors can be seen throughout and they all appear to be positively smitten with their Bachelorette, but does Hannah feel the same way? You'll just have to tune in on May 13 to find out.
This isn't the first promo to come out about Hannah B.'s season, though. The initial teaser was set to the tune of Grace's cover of "You Don't Own Me" and felt like something straight out of a fairytale. Let's just hope that by journey's end, she'll finally get the happily ever after she's been searching for.