A New Book Sheds Light On Harper Lee & Truman Capote's Friendship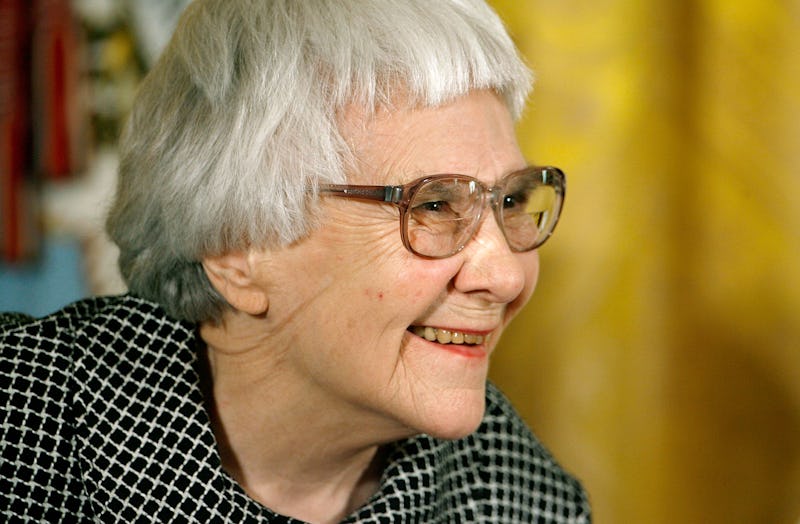 Chip Somodevilla/Getty Images News/Getty Images
According to a new book out on May 2 from her longtime friend and confidante, Harper Lee called Truman Capote a "compulsive l[iar]" in her letters. Lee and Capote were friends and writing partners for years, and it's widely known that Lee based the To Kill a Mockingbird character Dill Harris on the In Cold Blood author. Lee's revelation about Capote's lying habit comes from a March 2006 letter to Wayne Flynt, one of many contained in Flynt's forthcoming Mockingbird Songs: My Friendship with Harper Lee.
Both Lee and Capote achieved literary success in the mid-20th century. Following the sensational Clutter murders in 1959, the two writers traveled to Kansas so that Capote could cover the story for The New Yorker. Lee worked as Capote's "assistant researchist" in Kansas, and later edited his final draft of In Cold Blood. She also published her own article about the murders in the March 1960 issue of the FBI trade magazine Grapevine. But when he published In Cold Blood in 1966, Capote gave Lee no credit for her hard work.
Lee's letters to Flynt reveal a reason for Capote's snub. After writing that "Capote's drinking and misery soured their friendship," according to The New York Times, Lee told Flynt: "I was his oldest friend, and I did something Truman could not forgive: I wrote a novel that sold . . . He nursed his envy for more than 20 years."
Read all about Truman Capote's "compulsive lying" and more when Mockingbird Songs comes out on May 2.