This New Harry Potter Book Reveals All The Hidden Secrets Of Wand Making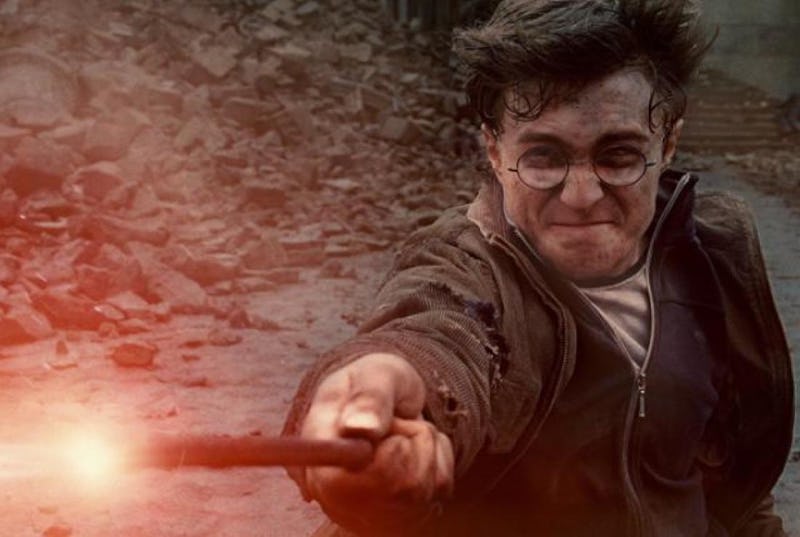 The wand chooses the wizard, but the reader chooses the book. Now, with a flick of their wrists, Harry Potter fans can get their hands on Harry Potter: The Wand Collection, out Nov. 14, a comprehensive guide to a wizard's single most important tool.
As Harry Potter fans already know, a wand won't work totally properly except in the hands of the wizard whom it has chosen. And every wizard has their own unique wand: Harry Potter's wand, for instance, was 11" long, made of holly, with a phoenix feather core. Hermione Granger's wand was 10 3/4" long, made of vine wood, with a dragon heartstring core. Mine, on the other hand, is 12 3/4", made of hazel wood, with a dragon heartstring core. (According to Pottermore, it's also "surprisingly swishy.")
Like in the books, the wands created for the film were designed and crafted with special consideration for the actors and their characters. In this book, published by Insight Editions in partnership with Warner Bros. Consumer Products, author Monique Peterson takes you behind the scenes of the Harry Potter films and reveals how real-life wandmakers — the artists and prop makers who physically created the wands for Daniel Radcliffe, Emma Watson, Rupert Grint, and all the others — made it all happen. What you'll discover is that prop makers had to walk a delicate line between creating something that symbolized the characters and creating wands that popped on screen.
Harry Potter: The Wand Collection by Monique Peterson, $19, Amazon
The oversized coffee table book contains in-depth profiles on the creation of each of the wands — including those of your faves, like Harry Potter and Hermione Granger, and your not-so-faves, like Voldemort and Ron Weasley. (Just me?) The book also contains stunning new photography, statistics, and other filmmaking secrets from the Warner Bros. archive. In other words: you're totally going to impress all your friends at Harry Potter trivia night after reading this bad boy.
With the new Harry Potter: A Journey Through The History of Magic book being released this autumn, it seems like the perfect time to delve into the mechanics of a wizard's most valuable accessory. I mean — who can ever get enough of Harry Potter?
Harry Potter: The Wand Collection by Monique Peterson, $19, Amazon