Harry Styles Has The Most Beautiful Eyes, According To A Very Serious Scientific Study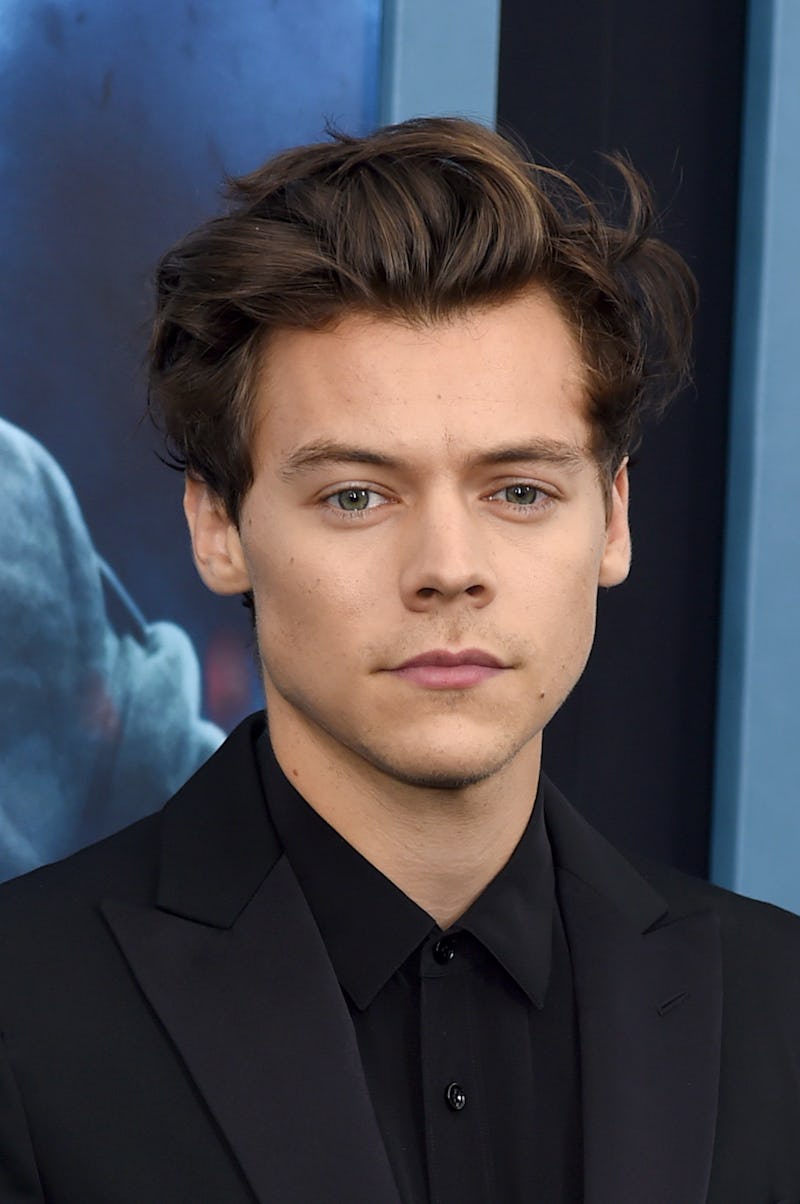 Jamie McCarthy/Getty Images Entertainment/Getty Images
Here's some good news for everyone who thinks that Harry Styles has the most beautiful eyes in the world: Science actually agrees with you. As reported by Billboard, a new study released by the U.K.'s Centre for Advanced Facial Cosmetic and Plastic Surgery found that the One Direction alum has the greatest green eyes, thanks to a mathematical formula called the Golden Ratio of Beauty Phi, which tests out how close or far apart certain facial features are.
Dr. Julian De Silva, a U.K.-based plastic surgeon, used the formula to examine which male Hollywood A-listers have the best facial features, and then ranked the list of men in overall attractiveness. Styles came out on top as having the most beautiful eyes of all the men considered, but ranked fourth on the list of who's the most handsome, as he was not-so-surprisingly beat out by George Clooney who took the top spot.
If you're wondering how the Golden Ratio works, it uses computer mapping technology to measure out how symmetrical peoples' faces are. In doing so, Silva's study found that, in addition to having the most beautiful eyes, Styles also had the most attractive chin of all the men measured, while David Beckham was revealed to have the best face shape.
Other famous faces that were featured on the list were Zayn Malik, Styles' former One Direction bandmate, who ranked ninth; Bradley Cooper, who came in at a close second; and Brad Pitt, who ranked third.
However, this probably isn't breaking news to Harry Styles fans, since they tweet about his eyes regularly.
Though the study was likely done all in good fun and we shouldn't actually judge people's beauty based on face measurements (or, you know, at all), you can still keep this data in mind for the next time your friends disagree with you over whether or not Styles' eyes are gorgeous. Who would want to argue with science?