Harry Styles' Album Track List, Ranked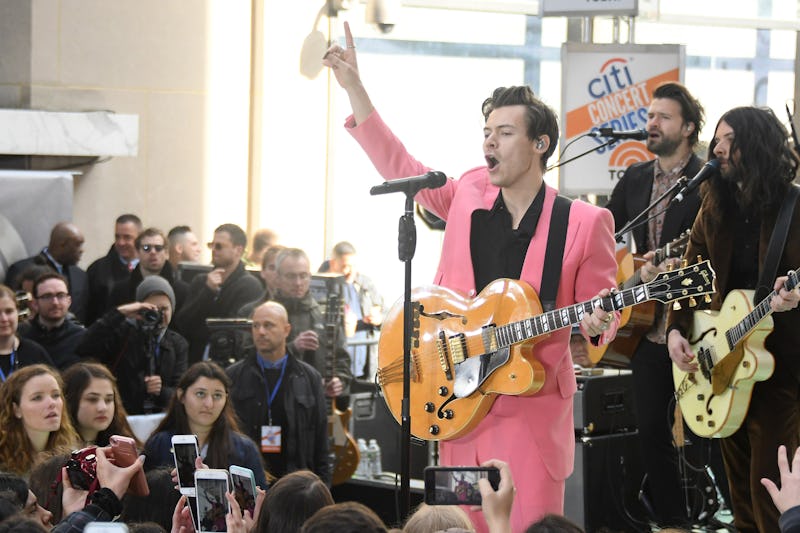 Mike Coppola/Getty Images Entertainment/Getty Images
I scream, you scream, we all scream for something so much better than ice cream — twice as cool and just as sweet. The solo debut from your favorite Brit since Harry Potter has dropped just in time for summer. Since you're busy screaming, I've helped you out by ranking Harry Styles' new album track list because yours truly is a person who has had the record on loop for several times already. I've moved past screaming and into thinking about how the album is as a whole. It's far rockier than you might have expected from a man who spent his formative musical years in the world's leading pop group.
You can hear London calling in the musical influences. Styles surely has an iPod loaded with tracks from The Rolling Stones to Fleetwood Mac to Wings (sure, the latter didn't form in England's capital, but there's that album, London Town), while his more delicate tracks swap his debt to classic '70s rock for the stylings of John, Paul, Ringo and George, and the softer sounds of the '60s. Clearly, someone's passionate about classic rock, even to the extent of embracing its cheesy moments (like the count-off to the first track "2, 3, 4..." which, again, was a mainstay of The Beatles, used in tracks like "I Saw Her Standing There" and "Taxman").
So which tracks pull off his tribute to classic rock and which miss the mark?