Harry Styles' New TV Show Has A Hilarious Real Life Connection With His 1D Days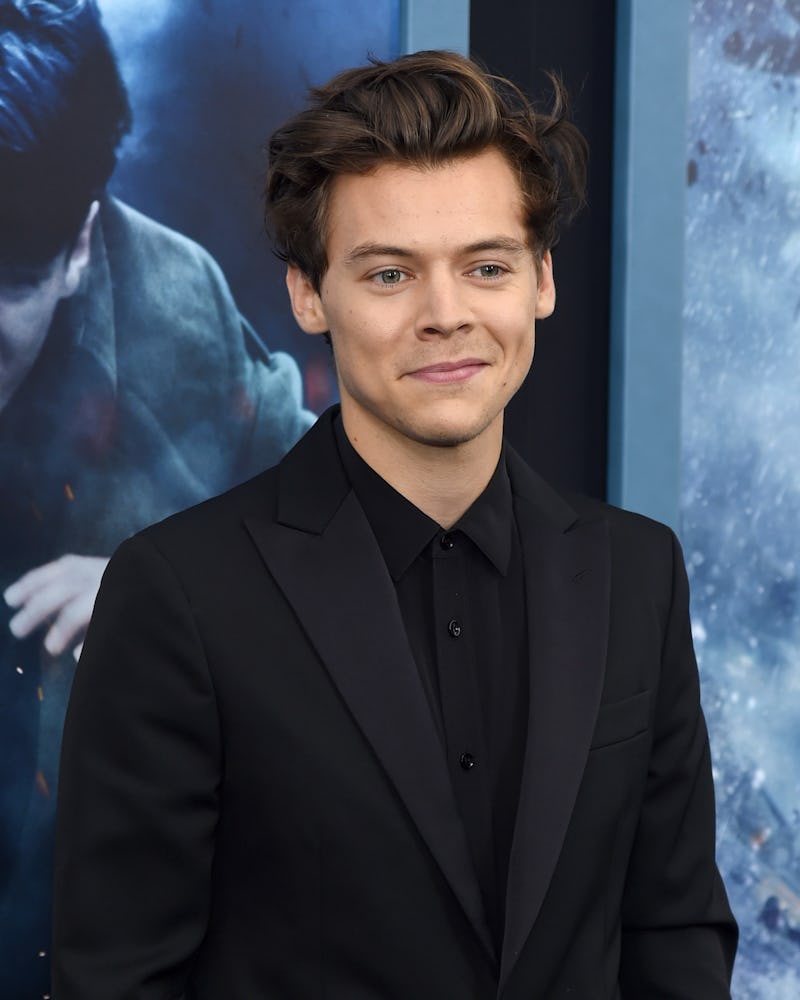 Jamie McCarthy/Getty Images Entertainment/Getty Images
When most people hit the big time, they tend to move into mansions in gated communities or penthouse lofts in luxury apartment buildings. Not Harry Styles though. When One Direction were at the peak of their fame, he had other ideas. As the money started rolling in, Harry Styles lived secretly in an attic for 18 months. No, I'm not kidding. This genuinely happened. Allow me to explain what went down exactly.
His unusual living situation was revealed in a recent Rolling Stone cover profile. In the piece, Ben Winston — who was the genius behind some of One Direction's most iconic music videos, like 'Story of My Life' — revealed he was the one that took the singer in, and opened up about what it was like hosting a teen dream under his roof. Winston, who now works as a producer on The Late Late Show With James Corden, put the singer up initially for what he believed was going to be just a short stint. But it quickly spiralled into an 18- to 20- month tenancy.
Described as a "friendly mentor" to Styles, Winston explained that the One Direction star was looking for a house around Hampstead Heath at the time. While waiting to move into his dream home, he asked Winston if he could crash with him and his wife, just for a couple of weeks. But the pad the 'Sign of the Times' singer had his heart set on fell through at the last minute, throwing a huge spanner in the works.
"Two weeks later and he hadn't bought his house yet. It wasn't going through. Then he said, 'I'm going to stay until Christmas, if you don't mind.' Then Christmas came, and…" Ben trailed off.
To be honest, I get it. Rent in London is astronomical and it makes total sense that Styles would choose to crash at his friend's pad. (That attic was probably bigger than most flats in London.) However, I do find it surprising he managed to fly completely under the radar while he was there. One Directioners are famously some of the most dedicated fans out there — so when there's a scrap of information about where the boys are, they'll brave snake pits and moving tour buses to get to the lads.
"But no one ever found out, really," Ben said. "Even when we went out for a meal, it's such a sweet family neighbourhood, no one dreamed it was actually him. But he made our house a home. And when he moved out, we were gutted."
If it sounds like something out of a cute family sitcom to you, you're not far off-base. Now that Styles has officially moved out of the attic, he and his friend Winston have been reminiscing about those old times and have decided to create a television series called Happy Together, which is loosely based around their unbelievable couple of years together.
Check out the trailer here:
Styles' fictional counterpart on Happy Together is an Australian pop star called Cooper James, played by Neighbours' Felix Mallard, who winds up living with his accountant Peter (played by New Girl's Damon Wayans Jr.).
Rather than it all starting with a boring housing kerfuffle, they've amped up the drama with Cooper forcing his way into Peter's home to hide from the media following a public celebrity break-up.
On Twitter, Winston was careful to flag that the show was "simply loosely inspired" by his living situation with Styles. He added: "NO character and NO stories are based on anything real," so don't let your mind run away with you just yet.
During the Rolling Stone interview, Winston added that Styles had an array of famous faces would visit him in the attic. He said: "It was exciting seeing the array of A-listers that would come up and sleep in the attic. Or he'd come and lounge with us. We'd never discuss business. He would act as if he hadn't come back from playing to 80,000 people three nights in a row in Rio de Janeiro."
Unfortunately, Harry won't be flexing his Dunkirk acting chops once again in the upcoming series. However, he and Ben are both producing the show.
Happy Together will air in the United States on CBS on Oct. 1. There's no word yet on whether it will be airing on the UK, but watch this space.