This Isn't Chris Soules' First Issue With The Law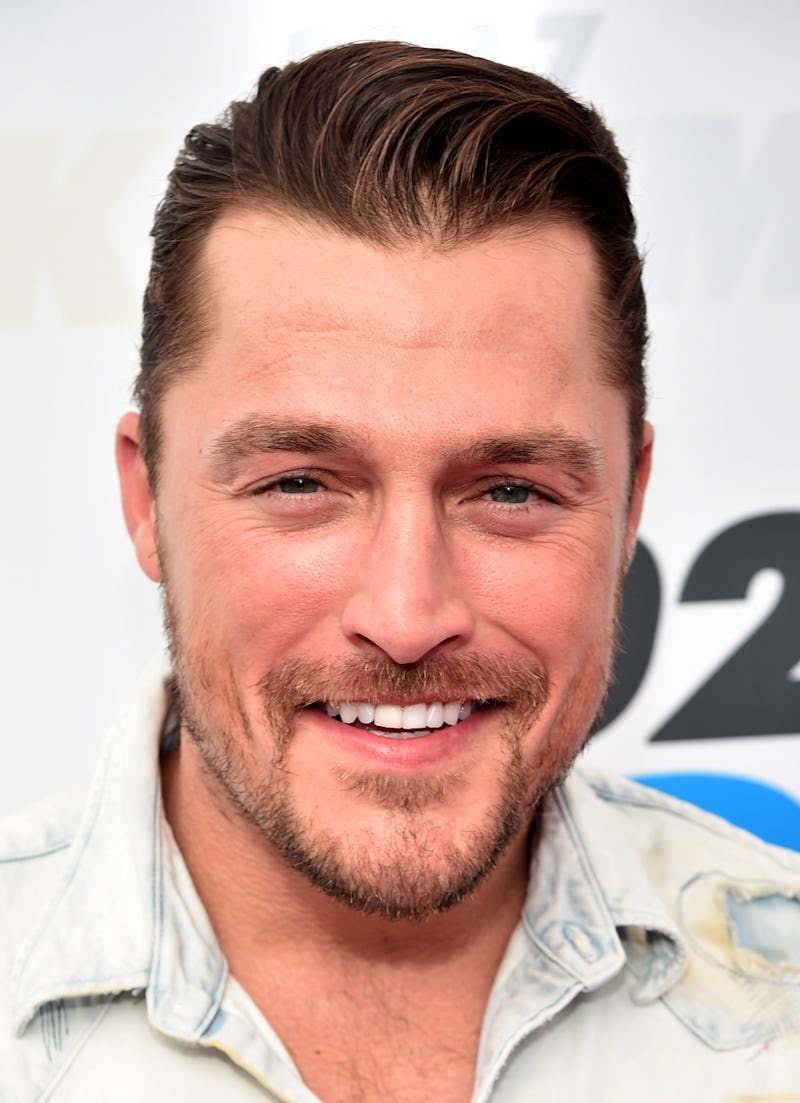 Alberto E. Rodriguez/Getty Images Entertainment/Getty Images
Tuesday morning brought shocking news for Bachelor fans. According to Iowa local news affiliate KWWL, Chris Soules was arrested for allegedly leaving the scene of an accident that left one person dead. Bustle reached out to Soules' rep for comment, but did not receive a response at the time of publication. Iowa State Patrol told KWWL that Soules allegedly was driving a truck, which he left behind after rear-ending a tractor. The other driver was reportedly transported to the hospital, where they later died. This alleged incident begs the question: Has Soules been arrested before, or is this the first time? As it turns out, it's not.
UPDATE: On Tuesday, attorneys Sean Spellman and Molly Spellman released a statement to JustJared about the incident. "Chris Soules was involved in an accident Monday evening in a rural part of Iowa near his home. He was devastated to learn that Kenneth Mosher, the other person in the accident, passed away. His thoughts and prayers and with Mr. Mosher's family," it read.
UPDATE #2: Audio released by the Buchanan County Sheriff's department shows that Chris Soules called 911 in regards to the accident.
UPDATE #3: A rep for Soules released the following statement to Bustle on May 3: "Neither Mr. Soules nor his legal counsel will be responding to the numerous tabloid style articles and journalists who have been reporting false and misleading stories by citing 'unnamed sources. Rather, they will be focusing on presenting the truth, which will reveal how inaccurate and unfair so many of these news accounts have been. We are confident that the fair-minded citizens of Iowa will do what they've always done – reserve judgment until all of the accurate information is properly presented."
EARLIER: Back when he was still courting Andi Dorfman on The Bachelorette in 2014, Radar Online obtained Iowa court records that revealed 14 total guilty pleas in Soules' past, many of them related to speeding and alcohol. These records are available through the Iowa Courts website. He was arrested in 2006 for operating a vehicle while intoxicated, which led to a $500 fine and a year of probation. He also received multiple charges of underage drinking before his 21st birthday.
His most recent run in with the law occurred in November 2010, when he was fined for a registration violation, but it seemed like he'd cleaned up his act since then — until now, of course.
Tuesday, he faced his first court appearance for allegedly fleeing the car accident, and Iowa news outlet KCRG reported that court documents revealed that alcohol containers were found in the truck Soules was allegedly driving at the time of the accident. His bond has reportedly been set at $10,000.
UPDATE: The Buchanan County Sheriff's Office released the following updated press release to Bustle Tuesday afternoon:
On Monday, April 24, 2017 at approximately 8:20 pm, the Buchanan County Sheriff's Office received a 911 report of a motor vehicle accident with injuries in the 1000 blk of Slater Avenue (W45) north ofAurora. According to the investigation, a 2008 Chevrolet Silverado operated by Christopher Douglas Soules, 35, of Arlington was southbound on Slater Avenue when he struck the rear of a southbound John Deere 2640 tractor operated by Kenneth Eugene Mosher, 66, of Aurora. The collision caused the tractor to go into the east ditch. Soules' vehicle went into the west ditch. Mosher was transported to Mercy Hospital in Oelwein where he was pronounced dead. Soules was uninjured in the accident and left the scene of the accident prior to law enforcement arrival.
Soules was located shortly after at his residence located in the 7500 blk of B Avenue in near Arlington in Fayette County. He was subsequently arrested and transported to the Buchanan County Jail, where he was charged with Leaving the Scene of a Fatality Motor Vehicle Accident (class D felony). Soules bonded out of the Buchanan County Jail on a $10,000 bond on Tuesday morning, April 25, 2017.
No other information is being released at this time pending the continued investigation into the cause of the accident. Due to the on-going investigation, further charges may be pending. The Buchanan County Sheriff's Office was assisted in this incident by the Iowa State Patrol, Fayette County Sheriff's Office, Aurora Fire Department and Oelwein Mercy Ambulance Service.
EARLIER: The Buchanan County Sheriff's Office shared the following press release with Bustle:
On Monday, April 24, 2017 at approximately 8:20 pm, the Buchanan County Sheriff's Office received a 911 report of a motor vehicle accident in the 1000 blk of Slater Avenue north of Aurora involving a pickup truck and a tractor. At this time, one fatality has been confirmed. No other information is being released at this time pending the investigation and notification of family. The Buchanan County Sheriff's Office is being assisted by the Iowa State Patrol and further information will be released at a later time.